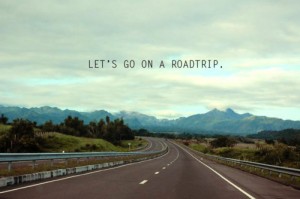 Do you love long road trips? Yes, The long drives with awesome scenic views and spectacular roads. In this busy, impatient world, in this technology driven era, Reaching from Point A to Point B is often can be covered in few hours by airtravels, fly from jets and the metros. But that relaxing, meditating kind of long trip is something worthtaking.
There are million of miles of roads paved by milions of people across the earth, but driving through some of them is actually breathtaking with all the scenic beauty and beautiful views it has. There is a  famous saying that," the journey is more important than the destination." But the picturesque road travels I have mentioned here are sure to be paved by any wanderlust. Instead of simply being a part of the journey, these roads are so awe-inspiring, stupendous that they have become a destination in itself. If you wanna have such experience, just fasten your seat belts, take your beloved ones and hit the road.
Great Alpine Road, France: The Great Alpine road a.k.a Route des Grandes Alps, is a 425 mile road through French Alps, connecting Lake Geneva and the French Riviera. The scenery outside is Stunning. Consider driving through the South, you will be enchanted by snow capped mountains, valleys and glimmering lakes. You will find number of cols or mountain passes, which have dangerous curves and steep offs. Just drive slowly from the curves , Yes, the most exciting and highest paved pass in the alps such as Col de I'Iseran. You will just love your journey and all the views as you fasten through the alps.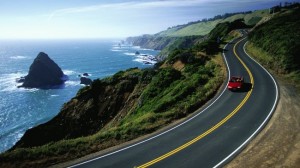 Pacific Coast Highway, California: This route runs along the Pacific coastline of U.S. state of California. It is one of the crown jewels of America's national scenic beauty. This is 656 miles long route which runs along the State coast from Orange County to Mendocino County and you will encounter some very fine scenery from start to finish. The best spots along the drive include Monterey, the Bixby bridge In Big Sur, being one of the most photographed places of all California. The whole route is super awesme in itself.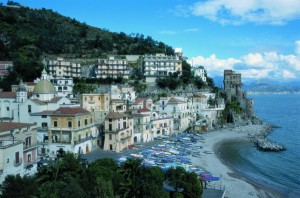 The Amalfi Coast, Italy: Possessing some of the most beautiful views of Italy, this drive is along the southern coastline of Sorrentine Peninsula. In UNESCO's words , The Amalfi Coast drive is " An outstanding example of Mediterranean landscape.' This legendary drive is having exotic views of teal Mediterranean Sea. The road passes through terraced coastal villages , cliffs an towns. But drivers should go little slow as much of it is narrow, so driving through it can be tricky.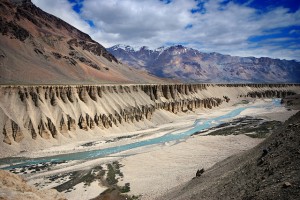 Manali-Leh Highway: Situated in North India, in the state of Himachal Pradesh, he spectacular route is completely beautiful, covered with snow-clad Himalayas, glaciers, streams and high-altitiude plains. This 40 km highway is a epitome of adventure at every step with magnificent views. The route is opened only during summer months, between June to October and it connects Manali valley to Lahaul and Spiti valleys and Zankar valleys in ladakh. The two-day drive of Manali-Leh highway will take you through five mountain passes, including Rohtang la, Taglang La, being the highest point in the whole journey. Just keep your Camera ready for the awesome moments.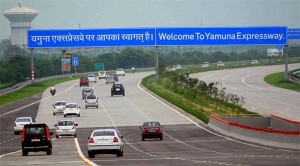 Yamuna Expressway: Newly built Yamuna Expressway is perfect for those who love speed as the whole route is straight stretch with very less twists and turns. The 6-lane, 165 km long, controlled-access Yamuna expressway, connects Greater Noida with Agra in the Indian state of Uttar Pradesh in just over 2 hours. You will be encountered with green fields, sundry villages, open spaces. You will just go on and on on the runway, the only interruption you may face is the five-toll plazas. So, gear up your car or bike and enjoy the ride.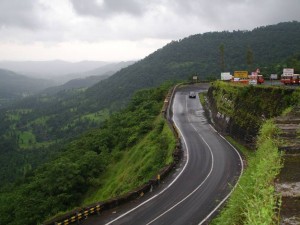 Mumbai-Goa Highway: This exciting road connects the one city being Bollywood-oriented and other being Beach-oriented and the hghway is busiest of all. It is scenic because it is both smooth and picturesque. The NH-17 , 600 km stretch runs from Mumbai to Thiruvanathpuram, winding its way through Western Ghats and covering up Konkan Coastline. There are many attractions on the way like Trekking at the Karnala Bird Sanctuary, birdwatching and many panaromic views, ready to be captured. The surrounding clouds kissing the greenest hills having steep turns just makes it a thrill and must go.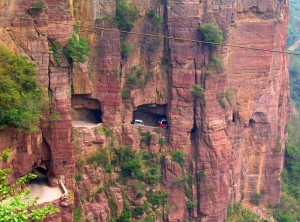 Guoliang Tunnel Road, China: This is carved along the side of and through a mountain in China.  Simply, photos of road are scary to imagine drive off this whole way out. But its is very exciting and adventurous, Just be little cautious and you will have the most heroic experience of your life. Its been called the road which doesn't tolerate any mistakes, high up in the Taihang mountains of eastern China and is just 12 feet wide by 15 feet high. The road was actually built by local villagers to connect the Guoliang with the outside world, since then it has become  a major tourist spot. Throughout the road, there are stunning views from the cliffs into the valleys. Just dare to go and enjoy it.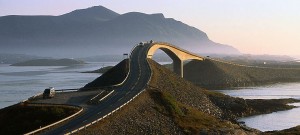 Atlantic Road, Norway: The ride of Atlantic Road, part of Norway country gives you breathtaking views of Westfjords and surprising glimpses of whales, seals and exotic birds along the way as an added attraction. The road is famed for its 8km long Zigzagging along the Norwegian coastline. The road is built in such a way that there are many thrilling rises and falls with the contours of the land in many places giving an optical illusion of the road ending in mid-air. But don't worry as bridges continues smoothly. It perfectly a roller coaster ride with spectacular views from your four wheelers.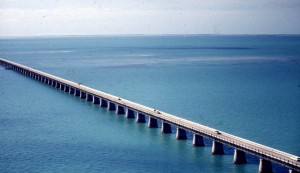 The Overseas Highway, Florida Keys: It is a 127.5 mile highway through the Florida Keys, carrying U.S. route no.1. This was built in 1938 on top of what was once Overseas Railroad and that was destroyed by the Labor Day hurricane that swept through Florida Keys in 1935. The overseas Highway stretches mostly over water across 42 bridges between Key Largo and Key West. You can encounter some of the most awe-inspiring sunrises and sunsets here on The overseas highway. It's a wonderful sensory experience. The road is something, not worth to be missed.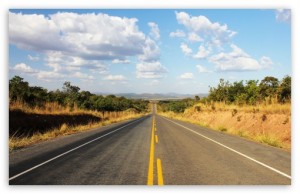 Interoceanic Highway, Peru-Brazil: The interoceanic a.k.a transcontinental highway in Peru and Brazil, connecting the two South-american countries. The newly constructed highway, completed in 2011 and is stretched across 2600 kms. The route passes through very dramatic contrasting landscapes. Running along Peruvian coast, through remote stretches of the Andes and dense Amazonian rainforests. Inbetween, you can take a diversion to the famous ruins of Machu-Picchu.
Well, these were some of the most loveliest, adventurous, with spectacular views and dangerous twists and turns and these roads are really worth to be paved. The bucket-list of scenic drives is all yours. Just be ready with all the food, snacks, Kodak and go on to have the most memorable experience of your lives, either alone or with your loved ones. Pack your bags and plan the trip to the nearest of your places and eventually you wont resist experiencing the other roads too, which are farther but not irresistible for any driving lover. Just keep driving on and on don't forget to take a break at some of the most prominent pointsin between the journey through these roads. If you are daring, you will simple love your ways out and destinations are also exciting where you will reach ultimately, but there is no replacement for journeys through these road. So, What are you waiting for? Break this monotony and enjoy the roads, and the mountains and the scenery and the water and much more.
Happy Driving. Happy Life.