The entire human race can spend all their birthdays thanking their stars for blessing them with this sect of super humans called Italians. Yet, they would not be able to thank enough. Be it the field of art, literature, sports or food, Italians have given us everything on this Earth which is amazing like hell and is sure to be forwarded to the progeny. If we talk about Italian cuisine, we would notice that it has its origins in Greek and Roman cuisines. The simplicity of Italian dishes make them stand out in the crowd of loud cuisines. Italian dishes have a subtle taste to them which is loved by all, irrespective of their quirky individual preferences. The way Italian dishes are cooked and the kind of spices that go into them, make them a really healthy option when pitted against other cuisines from all around the globe. Not just spicy food, Italian cuisine has some great desserts too, one of which we have include in this list too. There are some Italian dishes that one must try in order to feel the awesomeness of Italy's food. Here are listed some Italian dishes that you have to have. No questions asked.
1. Pizza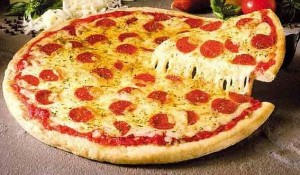 Pizza is round flat bread baked in the oven and topped with tomato sauce, cheese and various other toppings. Classic Margherita pizza is one that most of the people abide by. It is topped with tomato sauce, cheese and basil. The simple taste of this pizza is way better than most of the other over-done dishes that we find in other cuisines. Pizza tastes absolutely lip smacking, whether it is topped with bell peppers, jalapeno, pineapple or chicken. Pizza can also be a healthy option as it is rich in carbohydrates due to the base and the toppings and cheese provide various other nutrients. It, thus, becomes a sort of melting pot of various toppings which are rich in nutrients as well as taste. If one picks up a healthier pizza base and cooked with a little bit of calculation and smartness, one can include it as a diet food option. However, with oodles of mozarella, one can definitely suit it to one's sinful cravings. Pick up one you like!
2. Arrabbiata Pasta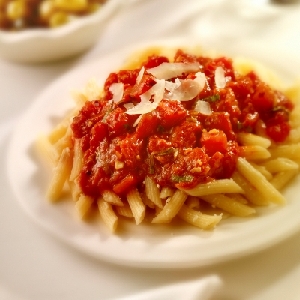 You talk about Italian cuisine and you do not talk about pasta? Are you serious? Pasta is to Italian cuisine as Britney Spears is to rehab. The main ingredients of arrabbiata sauce are tomatoes, red chillies, garlic, clove and olive oil. It is often given a tinge of oregano, basil or parsley, as per one's preferences. Pasta has a number of variations in sauces and arrabbiata sauce is one classic sauce. It has a spicy flavour that is very rich on tongue. A fun fact would be that the word "arrabbiata" literally means "angry" in Italian. The sauce has been named such because of the fuming heat that is produced due to the red hot chillies. So, what are you waiting for? Get that anger out of yourself onto your pasta and it would not even mind, because it knows that it can straighten out that rage of yours in a jiffy with its heat which is too-hot-to-handle. Grab this and you are in for a delightful experience!
3. Tiramisu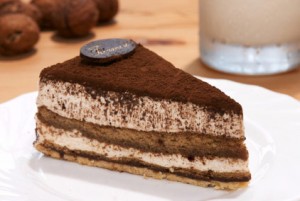 Now, you have had that super spicy pasta and you feel you will die in the next moment if you do not have something to burn that heat. Then, tiramisu is the answer to all your worries and discomforts. It is an italian dessert that is highly recommended to anyone who has a sweet tooth and to anyone who does not have a sweet tooth. It is made in the form of layers of biscuits that are soaked richly  in coffee liquor and covered with a thick dollop of mascarpone cheese and egg yolk mix.  At times, its taste is enhanced by adding cocoa and rum. Owing to its delicious taste, it remains Italy's most famous dessert, despite the fact that there are innumerable debates regarding its origin. Tiramisu has a light feel attached to it which makes it an object of envy for other desserts that make you feel as if you have eaten a huge chunk of Mount Everest itself.
4. Risotto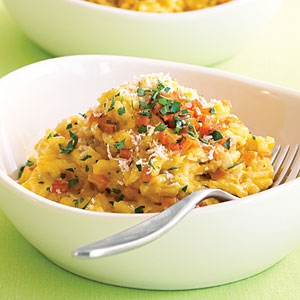 Risotto is a dish that is made with rice and has broth that leaves it with a creamy consistency. It can be either vegetarian or non-vegetarian as the broth tastes equally palatable when meat based as it does when it oozes with numerous vegetables. Risotto is served in the first course. However, there are some heavier versions of it that are served in the main course. Romana and Milanese are two variants of risotto which are most popular and relished by people of all ages. The presence of delicious butter, crispy onions and and gooey parmesan cheese make it a sinful craving.