Walk into the nooks and crannies of North India and you will not be able to find a single human being whose lips have not touched the crisp crust and gooey filling of heaven that is in a triangular shape. This lip smacking snack is none other than the humble samosa. We can just wonder why no Indian Neruda has written an ode to it! Samosa is a snack that is made by simple ingredients such as flour, potatoes, peas, salt and other spices. A filling of mashed boiled potatoes is created and spices added to it, in order to give it a flavour to die for. Thin rotis of the kneaded dough are rolled out and the filling goes into it as the dough neatly hugs it from all the sides in the shape of a triangle. This is one snack that everyone loves to have! This delicacy from India has started gaining a fan following overseas too. So much for gluttony! Here, we bring to you the reasons behind this mania for samosas:
1. Easily Available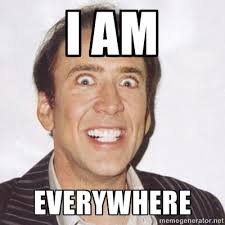 Go to any part of North India and you are bound to find a person selling samosa. It is one thing which is found in a properly air conditioned and hygienic food chain as well as at a roadside stall. This snack is absolutely omnipotent in nature. It is so easily available that you simply cannot say no to this delicacy. It is said that if you do not like something in the beginning but if you keep on doing that repeatedly, you eventually develop a taste for it and get addicted to it. So, if you are getting a thing at every corner of your city, then how can you ever dislike it? Thus, the samosa available everywhere is one which you just cannot miss. The next time you come across a place with samosas, go grab them.
2. Pocket Friendly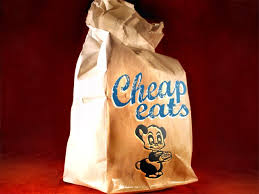 We all love delicious pizzas and sandwiches of high end restaurants and cafes. However, as it is said with great power comes great responsibility. In the similar way, with great food comes great price! But, there is an exception.There is a snack which is so delicious and yet, so cheap. Even in today's world where a mere cell phone costs a humongous fifty thousand rupees, having something to eat which is so reasonable can just be treated like a blessing from heaven. The humble samosa is available at Rs. 5 to Rs. 10 at some places even today! Ask any college student to name the thing which he/she loves to eat and that person will simply give out two names, Maggi and Samosa! We all know there is a tough fight between the two but given the price for both, you can always be sure that a samosa will never burn a hole in your pocket.
3. Gluttony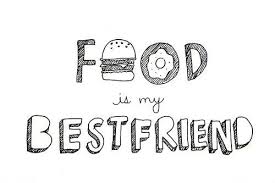 As the Bible says, we are sinners and as Satan says, if we are born sinners then we must sin. With the Supernaturals series getting hold of the attention of our generation completely, it is no challenge to guess whose side are we going to choose. Satan, it is! Eating a lot is definitely an inseparable part of your life. Or in fact, to put it in better terms, you do not eat to live, but live to eat or why would you be scanning this website right now! Samosa is a snack that is deep fried and oozes with glistening oil. That definitely does not guarantee a healthy body but the way its palatable nature satiates one's hunger is beyond the realm of mortals. The unhealthy snacks are the tastiest snacks ever and that is no news to anyone. The same goes for Samosas. This Indian junk food is bound to get you up on your toes to satisfy those desperate pangs of hunger when you just want to eat something really fried and heavy.
4. Avant-garde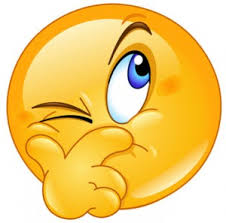 If you are a foodie then you must have had experimented with your food and tried erratic combinations that made your not-so-foody (read boring) friends puke and faint at the same time. Samosa is one snack that you can combine with any damn thing on the planet and it would taste just better than before. This avant garde aspect of samosas make them the object of envy for all the other cuisines. One can have a samosa in a simple way with chutney or go one step further and eat it with a gravy based dish made of chickpeas. There are many parts oin India, such as Gujarat and Rajasthan mainly, where the breakfast of samosa and jalebi is the norm. The crispness and spicy flavour of the samosas have the divine soulmate in the form of sweet jalebis. These variants of the simple samosa make it a snack that is meant to be the food of the nation. Nay, food of the world!