The 40 F plus temperatures, the scorching Sun, the long vacations, the sweaty bodies, the fast metabolism rates, the urge to sip-in or bite into something soothing – this and much more defines Summers. And here we are again! Can't eat a whole lot at one go in Summers, the hunger pangs claw into your tummy post-dinner and post-lunch. What to sip? What to nibble? Something to cool you off! Something that would make Summers not just about bearable but enjoyable! These are the trademark summer-time cool-offs that we all look forward to and are always up for!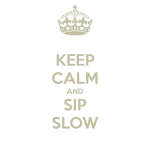 9. Carbonated Drinks/ Soda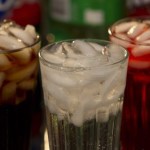 Local Soda Shops are sprouting everywhere. They offer orange, kaala-khatta, lemon and various flavored sodas. There are bottled sodas and then there are packaged sodas! You can opt for the multinational variety of carbonated drinks too – be it cola or mango based. It sure feels good to feel that fizz in your mouth as the sun brews up the temperature around you. Open a can of happiness! Indeed!
8. Mocktails/ Cocktails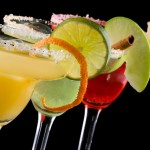 A concoction of few of your favourite drinks/items and you've got a mocktail/ cocktail in your hand. What's more! It's so easy that anyone can prepare one! You get to add everything you want, right from soda to that big jug of beer sitting snugly in your fridge! If you happen to be a teetotaler, you can always avoid the alcoholic beverages and opt for fresh fruit juices – pineapple, kiwi or sweet-lime. So get a glass of drink in your hand and get transported to a Hawaiian Beach this summer.
7. Milkshakes/ Smoothies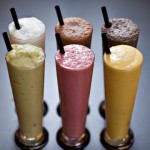 Bored of your glass of Bournvita? Want to add flavours to your drink? Go get that glass of milkshake! Be it banana, chickoo or mango! Oh well, if chocolate if your thing, then so be it! Are milkshakes too thick for your taste? Opt for smoothies! All it takes is a few ice-cubes to smooth your milkshake out. Remember to do your shake-dance before you decide to sip your glass full of awesomeness!
6. Cold Coffee/Iced Tea/ Cold Cocoa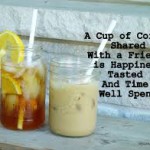 Are you a Caffeine junkie who has to have a cup, no matter the temperature of the room? Well, discard the hot boiling cups of Coffee and Tea. Switch to Cold Coffee and Iced Tea. Try flavours like Irish Coffee, Frappe. Sip a lemon, ginger or mint Iced Tea! And if you got a sweet-tooth to cater to, opt for cold cocoa and go to choco-land! These drinks are sure to up your energy levels and help you while you get through a hot day.
5. Falooda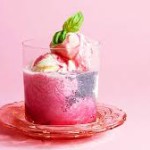 Want to try something new? Falooda is a rose flavoured, milk-based cold-drink with variants like khas and strawberries. A perfect sweet drink to turn to during summers! It contains scoops of ice-cream and once you have had it, you can be sure to feel content. It leaves a syrupy taste in your mouth thanks to rose. Falooda goes on to prove that rose by any name tastes the same!
4. Thandai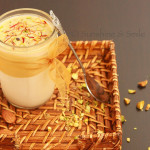 Thandai has loads of dry fruits, masala and malai! And milk! It's a popular drink during Holi and Mahashivaratri, when a bit of bhang is added. For day to day basis, it is a glassful of calories but all in good taste! Kesar is added to thadai to give it the original taste. You may select your favourite dry fruit and prepare a version of thandai by adding just crushed almonds/walnuts to your glass of cold milk like kesar milk, badam milk and so on. Let thandai cool your soul and senses!
3. Chaas/ Lassi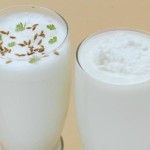 Do you like yogurt? If so, these are the drinks for you! Many people chug glasses of Chaas and Lassi as part of their staple diets. Masala Chaas with coriander leaves is a light dairy-based cold-drink to sip anytime, anywhere – with or without a meal. A lassi on the other hand is a bit on heavier side. It comes in flavours like salt, sweet and fruity additions. A glass of buttermilk is enriching and fulfilling at the same time.
2. Sharbats/ Fruit Juices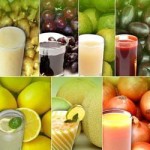 So many flavours to choose from! Rose, Kokum, Saunf, Nimboo, Pudina? What do you want? They come in bottled flavours and all you got to do is add a spoonful of liquid to a glass of chilled water. The other option is to blend the fresh fruits – be it watermelon, pineapple or pomegranate. The raw mango juice is a one of a kind which helps you to face the hot summer winds and adds to your stamina, keeping you hydrated. The question now remains, to sip or not to?
1. Barf Ke Gole/ Slushie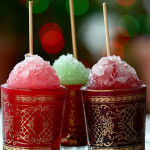 That grated ice on a stick, which you quintessentially get on the roadside lorries is a thing to enjoy during Summers. The more the ice absorbs the juice, the better it is to slurp! It has the same flavours as the sharbats, and more! The gola-waalas have taken it a step further by adding grated fruits, chocolates, dry-fruits, coconuts to your gola, with a slice of cream! This is unofficially the best slurpie ever! So, what are you waiting for? Go! Slurp on! Sip on!