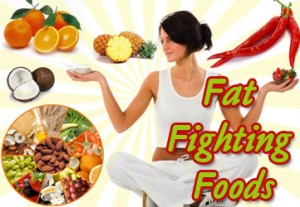 Mix and match these low-cal, energising options to create your own perfect meal plan that'll slim you down. By letting you choose from a spread of meals that deliver health per day, drop kilos, makes you feel satisfied and get to enjoy your favourite foods. Every meal contain a fat fighting dose of fibre (an average of 25 grams a day), the nutrient that slims you down by filling you up. The meals are also loaded with bone-building calcium (about 1200 mg a day), which has been found to kick start the body's fat burning engines. Here's how the plan works: each day, choose a breakfast (400 calories each), lunch (550 calories), dinnenr(650calories). Combine the plan with some exercise. They get into those slim fit capris or skinny jeans. Your new body will be ready for them.
TAKE YOUR PICK: BREAKFAST (400 CALORIES)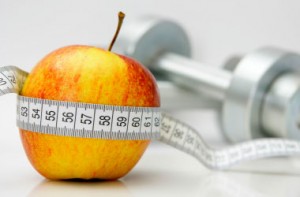 The five minute breakfast
Toast two slices 100% whole wheat bread and spread with 1 table spoon peanut butter. Serve with 1 cup low fat plain yogurt and 1 cup chopped medium mango. (To create your own yogurt, hang toned curd for 2 hours to drain excess water, mix sugar and whip to a smooth paste)
NUTRITIONAL INFO: 432 kcal, 10.72 gm fat, 4g chol, 8.5g fibre
In blender, mix 1 medium banana, 1 cup fresh peaches, 160ml yogurt, 2 table spoon orange squash, 1 table spoon toasted wheat germ/wheat bran. Have a fistful of walnuts and raisins.
NUTRITIONAL INFO: 405 kcal, 11.38g fat, 10mg chol, 8.5g fibre.
Heat 1 tablespoon oil in a pan and add a green cardamom. Reduce flame and add 50g dalia. Roast till light brown. Add water, 100ml milk and sugar to taste. Cook on slow fire till dalia is soft. Sprinkle 1 teaspoon chopped almonds and 1 teaspoon raisins. On the side have a cup of chopped ripe mango.
NUTRITIONAL INFO: 405 kcal, 11.38g fat, 10mg chol, 8.5g fibre.
TAKE YOUR PICK: LUNCH (550 CALORIES)
Tomato sandwich with cucumber salad
Spread 2 slices of whole wheat bread with 1 tablespoon low fat mayonnaise. Top with 4 thick slices of tomato. ¼ cup fresh basil leaves, 1 teaspoon mixture of extra virgin olive oil, fruit vinegar, salt and black pepper to taste. On the side, serve with 1 cup diced melon and cucumber salad: toss 1 cup diced cucumber, 2 tablespoon pomegranate seeds, 2 tbsp vinegar seasoned with chopped mint, sugar and salt. Sprinkle with chopped walnuts.
NUTRITIONAL INFO: 527 kcal, 34.2g fat, 10mg chol, 9.08g fibre.
Kaala channa with brown rice
Boil 50g previously soaked channa. In a pan, heat 2 tbsp oil, add 125g grated onion, 200g blanched and chopped tomatoes. When done, add 1 ½ tsp ginger garlic paste and cook for 3 minutes. Add spices (1 tsp each of dhania and jeera powder, ½ tsp each of haldi and chilli powder) and salt and fry for 2 minutes. Add channa and cook. Use water as per curry requirement and cook on slow fire for 15-20 minutes. Have it with 50g boiled brown rice.
NUTRITIONAL INFO: 557 kcal, 18.8g fat, 4.5g fibre.
Stuffed roti with pudina raita
Prepare dough with 80g wheat flour, pinch of salt, water to knead and 2 tsp oil. Divide it in two. Roll out each portion to 5" diameter. Place a filling of 50g boiled, mashed, mixed vegetables (beans, carrot, potatoes and seasonal vegetables), ¼ tsp jeera powder, pinch of garam masala, chopped green chillies to taste, ½ tsp chopped fresh dhania and salt.  Roll carefully and cook on a hot tawa. Brush each side with ½ tsp of oil and lightly brown. Serve hot with potato and mint raita: 100ml dahi seasoned with ½ tsp roasted jeera, ½ tsp powdered sugar, black salt to taste and 1 tsp chopped mint and 40g boiled and diced potato.
NUTRITIONAL INFO: 547 kcal, 16.9g fat, 6mg chol, 12.6g fibre.
TAKE YOUR PICK: DINNER (650 CALORIES)
Toss 1 ½ cup cooked linguini or any whole wheat pasta; ½ cup sliced baby corn; 20g boiled rajma; 1 cup fresh diced tomatoes; 2 cloves garlic; 1 ½ tbsp pesto sauce; and 1 tbsp grated parmesan cheese. Serve eith 1 ½ cup cooked broccoli. For dessert have fruit salad with syrup and ice cream; 150g mixed fruits (apple, peaches, litchis, cherries); syrup: 80ml water and 1 tsp sugar boiled together. Add a few drops of rose essence. Pour over fruit and serve with a scoop of vanilla ice-cream.
NUTRITIONAL INFO: 632 kcal, 8g fat, 4mg chol, 17.1g fibre.
Grilled coconut masala fillet
Wash and dry 200g fish and Make shallow slits on both sides and rub with ¼ tsp salt and 1/8 tsp haldi. Leave for a few minutes and then rub 1 tsp oil on both sides of the fish. Grill till brown. Grind to a paste 1 green chilli, 2 cloves garlic, 1g ginger, 2-3 peppercorns, ¼ tsp jeera. Mix this in ¾ cup coconut milk. Add ¼ tsp haldi, salt and few curry leaves and cook till the gravy is thick. Add the grilled fish and cook for 5-8 minutes. Before serving add a few drops of lemon juice. Serve with 50g brown rice.
NUTRITIONAL INFO: 679 kcal, 36.6g fat, 9mg chol, 4.3g fibre.