World cuisine is a term that has always been fantasized by all the foodies out there. Many of us are even well aware of the history, developments and latest trends in each of those cuisines.  Well, this article is not going to talk about anything of that sort. On a general basis, many of us reading this article would agree if I say that 'Masterchef Australia' shows which aired on Star World channel had a major part in teaching culinary lessons and also about world cuisine! Being an Indian and watching 'Masterchef Australia', there were days when we used to go out on a hunt for the so-called 'Australian' cooking ingredients, which had all been in vain. While watching these shows, there was a moment of realization and understanding about how simple many of these cuisines were, and how the life and culture of a region affected the development of its cuisine.  Personally, Italian cuisine had a major impact on my cooking style which turns out to be a combined version of Indian and Italian – may be termed as Indo-Italian! Well, the point here is that, it is always good to have one's own theories and inspirations about cooking.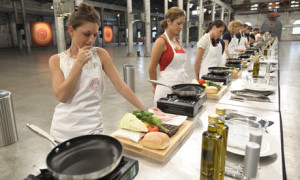 One important lesson that these shows taught most of its audiences was the presentation of a dish – an area which was not explored much by many of us, especially housewives. And that helped in changing the perspective of cooking among many of them. Most of the Indian housewives consider cooking as a part of their 'duty' as a housewife, rather than a passion. Though they give uttermost care during the process of making a dish, presentation was not among their primary concerns. But after the advent of such shows, there seems to be a slight change in attitude. Such cooking shows aired on television do a great deal in evoking that spirit of cooking within the most unlikeliest of people, including myself. Though the start-off dishes were the Australian and Italian dishes – mostly by name and not by its taste – the Indian ones were pulled off easily later on, after acquiring the basic understanding about cooking as an art. Cookery shows like 'Masterchef Australia', rather than being a mere competition, also teach a lot of culinary skills. Well, I can proudly say that I learnt to cook the perfect mashed potato after watching the former season of Masterchef Australia.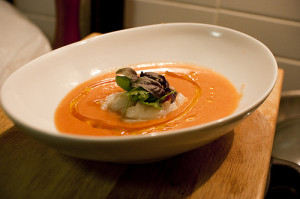 Another side to this is the remade and dubbed versions of the original ones. It is very rare to find such remade versions growing to become a success in their respective languages. In many of those versions, the spirit of cooking is rather overshadowed by an emotional drama among the contestants, turning a competition into a mega serial show. Cooking when seen as an art and passion, and not just a mere daily routine, can give a lot of self-satisfaction and joy of creating something of your own. And to see such a growing passion in children at such a young age is more than just heartening. In this age of video games and advancements in the Internet technology, amongst kids who have simply lost the spirit of outdoor games and traditions, it is a good sign to see a bunch of young kids out there showing a great deal of interest in developing culinary skills. Kudos to all those Masterchef shows, and kudos, without any doubt, to all the parents who support them!!
And to end it all, many among us feel that cooking is an art and great sense of taste does not just to come to anyone. Well, here is good news: 'Anybody can cook'; people who watched the movie Ratatouille would know that!! It's just a passion that can be developed by anyone. But once that is done, and then you are sure to find yourself in an eternal relationship with food!!