Think about sitting at a beach on a hot summer day with an ice-cold beer !! Wonderful, isn't it? Well, it aches my heart to tell you that this is not a common scenario in tropical countries like India. The sole reason for this is that the summer season here, makes it very difficult for us to beat the scorching heat. And to provide an icing on this cake, we have the super-spicy, oily, and heavy food, which is the signature feature of Indian cuisine, to make us feel even more miserable. This food takes its toll on our appetite, as a result of which we become poor on the 'health' front, owing to the indigestion, dehydration and abnormal levels of blood pressure in addition to the skin ailments. Due to this, we try and avoid the consumption of this 'masale – daar' food, as many people would like to put it.
In this heat, we aim towards juicy, cool, and refreshing food stuff that are low on calories. Well, for this, the best deal in India is having – fruits. Yes, there's nothing better than having an ample amount of fruits that are exclusively available in summers , A.K.A. "summer fruits ".
These fruits not only satisfy our sweet tooth, but also hydrate our bodies. They keep us active and energized all day, and most of all, help us beat the summertime sadness.
There's no need to worry about what are the 'right' fruits to target this summer. Just aim for the juicy and refreshing ones, and your job is done. Here are some of the 'must-have' ones this summer: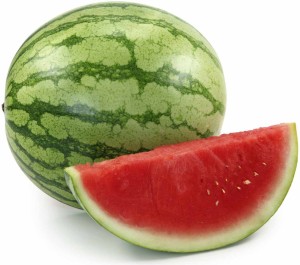 Watermelon
Summers and watermelons..they are just made for each other. Watermelon is an excellent fruit to quench our thirst and to replenish the lost fluids of our body, in addition to keeping us cool and satiated. Watermelons have Vitamin C and beta-carotene, which also protect our skin from sun damage. So, watermelon should never be missing from our lives during the hot summer days.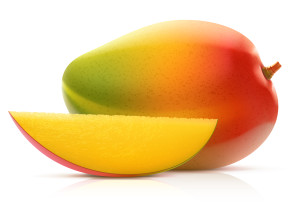 Mango
How can I not mention the king of fruits here..!! India is a home to 52 varieties of mangoes and ignoring mangoes in summers, is quite impossible here. Enriched with Vitamin A and C , they help to prevent cancer and if present in the forms like smoothies, yogurt, or salads, add a tropical kick to the summer heat.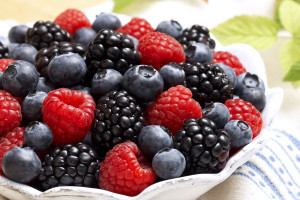 Berries
These little gems are packed with anti-oxidants and flavonoids which improve our skin's appearance, structure and texture. Blackberries, blueberries and strawberries, are some of the most famous ones that boost our immunity and have a healing effect on urinary tract infections.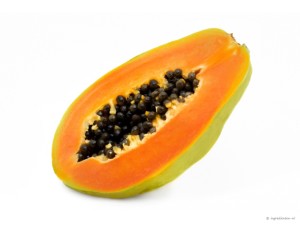 Papaya
In addition to being a natural exfoliating agent for a healthy, glowing skin, papaya is a boon for digestive problems. It cures indigestion and reduces inflammation in the internal body parts, as it is enriched with Vitamin A and C and beta-carotene.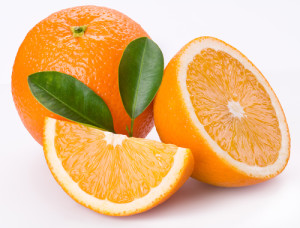 Oranges
Nothing is more rejuvenating than the fresh smell of citrus fruits. Oranges have 80 percent of water and keep us hydrated on the go. They are rich sources of potassium and having a glass of fresh orange juice everyday, keeps us refreshed and gives us plenty of Vitamin C to sustain ourselves throughout the day. So don't forget to squeeze your way throughout the summers !!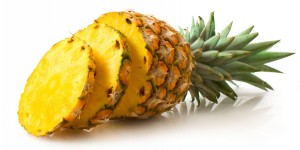 Pineapple
Summers, when they come, bring with them the thoughts of tropical vacations and exotic fruits. Pineapples are one of the most apt fruits for summers as they are a blend of antioxidants, vitamins and enzymes like bromelain, which aid in digestive problems and keep our bodies cool.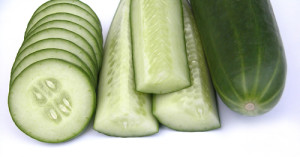 Cucumber
It is surely one of the best fruits for healthy and hydrated skin, joints and muscles and immediately boosts up our energy levels. They are loaded with the mineral silica which helps in maintaining connective tissues in a good shape. So this food should definitely be fixed in your daily food habits.
These are some of the fruits that should definitely be included in your 'summer-bible' . With the advent of summers, chances of dehydration, indigestion and constipation increase manifold, if the diet we take is not right. Along with this, we should make sure we take adequate amount of fluids, in the form of lemonade, fruit juices and water. Fruits also provide us with roughage which helps in better excretion of undigested wastes.
The best part about these juicy summer fruits are, that if eating raw fruits seems boring and monotonous to you, you can team them up with low fat yogurt or bring them together in a synchronized way with a tinge of lemon juice and dried mango powder (amchoor), black salt or the famous Indian 'chat masala'  to form sumptuous and enjoyable fruit salads. They can also be blended with cream to make a delicious dessert. If you want to have something a bit heavy,  refreshing and healthy, all at the same time, then these fruits can be mixed with milk and ice to form flavored milkshakes and smoothies. Also, fruits can be used to make tarts, crumbles and pie.
There are practically unlimited ways to take in fruits in summers, and surprisingly, almost all the options are good for health. So guys,what are you waiting for? Grab a bag of fruits to rejuvenate yourself this summer and beat the burning heat !!!