Tomatoes are known as red fruits or berries , but are mostly used as vegetables

There are different species of tomatoes available depending upon the region to region and climate conditions.             Tomatoes  are native to Mexico.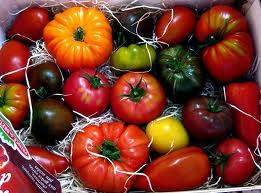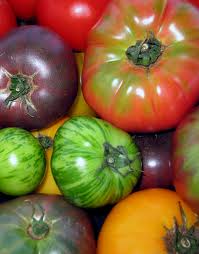 Like Bangalore tomatoes, cherry tomatoes which is available in different colors but almost all tomatoes are available in  pure red color.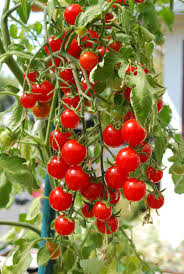 Cherry tomatoes are the different variety of tomato which grows in very small size and red in color similar to cherries        just  like cherries so it is called as cherry tomatoes.

Cherry tomatoes are originated from north Chile . These cherry tomatoes are cultivated since early 1800s.

These cherry tomatoes are used mainly in salads , Mexican ans Spanish recipes, pizzas, and pastas.

It can also be eaten raw or just boiled and roasted with salt and pepper.

Tomatoes are rich in Lycopene, an antioxidant which is helpful in protecting cells in body and prevents skin cancer      caused  by UV-Rays.

Eating tomatoes can keep you away from breast cancer and other cancer related diseases.

Eating tomatoes can reduce sugar levels in blood and reduces fat

Tomatoes contains carotene which improves blood serum level and also maintains good eye vision keeping away age  related eye muscular diseases.

Tomato contains 21% Vitamin C.
 The tomato recipes that you could preparely easily are:
Tomato soup: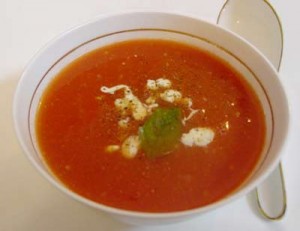 Ingredients:
Tomatoes

Salt to taste

Ginger and garlic

Pepper

Butter cream
Preparation method:
Boil tomatoes along with ginger and add salt .and boil it still it is completely cooked.

Now grind the tomatoes with ginger garlic paste until the ingredients are completely smashed smoothly

Now take the mixture in the bowl add some butter cream with pepper powder sprinkled on it

You can also use coriander to sprinkle on the soup which tastes good

So hot soup is ready to be served .
Tomato Raita: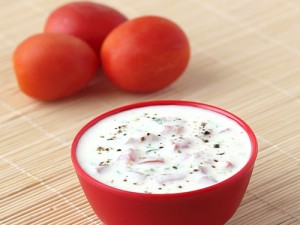 Ingredients
Red Tomatoes

Finely chopped green chilies

Finely chopped onions

Coriander leaves

Thick curd

Cumin powder

Pepper powder

Salt
Steps to prepare tomato raita
Take thick curd in a bowl and beat it until it becomes smooth

Take tomatoes and cut them into very small peaces

Now add the diced tomatoes , finely chopped  green chilies to the curd

 Now add cumin powder and salt to the mixture

Mix the mixture well and add more salt if required

Finally garnish with coriander leaves and now ready to serve with rice .
Tomato Coconut curry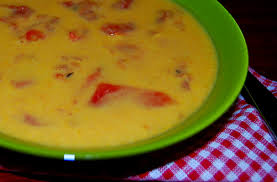 Ingredients:
Well ripened tomatoes

Coconut milk prepared from raw  fresh coconut by grinding the coconut peaces in the grinder and squeezing the milk from the paste yo u can prepare coconut milk

 Chili powder

Turmeric powder

Asafoteda or Hing

Cumin seeds

Salt to taste

And Oil
Preparation method:
Heat the vessel and add oil and wait till it gets heated up

Now add cumin seeds and a pinch of Asafoteda when it splutters

Now add dices tomatoes and then add  1/2 spoon of red chili powder and turmeric

Let the tomatoes cook for 5-7 minutes

When the tomatoes are completely cooked add the coconut milk and stir well

Now let the mixture boil for just 5 minutes and then bring down the stove flame to simmer

Now the recipe is ready to serve .
Tomato chutney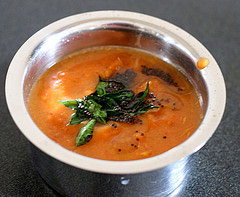 Ingredients:
Tomatoes

Dry Red chilies

Garlic

Mustard seeds

Curry leaves

Oil
Method to prepare:
Heat a pan and add dry red chilies and garlic cloves

Fry them still they turn into brown color

Now add tomato peaces into the pan and fry them until they are cooked completely

Now remove the pan with tomatoes from stove and allow it to cool

After few minutes add this full mixture into a grinder and make it into smooth paste

Now in another pan heat the oil and add mustard seeds to the heated oil and allow it to splutter and next add curry  leaves for thadka

Now pour the paste tomato paste into the pan

Now the chutney is ready to eat .
Tomato Vermicelli / Bambino recipe
Ingredients:
Bambino/semiya

Tomatoes

Red chili powder

Salt

Coriander leaves

Onions

Green chilies

Turmeric powder

Curry leaves

Oil
Method to prepare :
First roast the Bambino in en empty vessel without any oil just dry and keep at a side .

Now heat a vessel and add oil and then add curry leaves,chopped onions ,green chilies and now fry them nicely .

Now add little turmeric powder and one spoon chili powder and then add tomato peaces and fry them still they are  cooked properly .

Now pour one mug of water into the mixture and little salt to taste and allow them to boil for about 10 minutes

After that add the roasted bambino and let them boil still the bambino is cooked properly .

Now just simmer the stove and leave it for about 10 minutes still they are completely cooked

Finally the bambino tomato recipe is ready to eat