In this neoteric world every person from adults to children is found to be a biscuit fan. A pack of variety of biscuits is always found to be in your handbags. The time you feel hungry and have nothing to eat around you then take this out and fulfil the demands of your stomach for once. They are usually known by their different names like cookies in Canada and United States and biscuits in Europe and India. It has derived its name from the two Latin words bis means twice and coctus means cooked (process of baking associated with them).  It is the best option people used to carry on their long journeys as they are easy to store.
Biscuits or sometimes referred to as cookies are available in different sizes and shapes. They are manufactured by various different companies all around the world. The European or Indian variety is found to be more creative than English Variety. They are distinguished on the basis of sugar, cream, jams, butter, herbs, and cheese and so on while in the United States they are harder and flaky in nature.  When we talk about its history the manufacturers used to create hardest cookies possible so that they can be easily stored in high temperature and during the time of humidity too. But now they are made as sweet as possible with a layer of cream sandwiched between the two biscuits to make them taste yummy.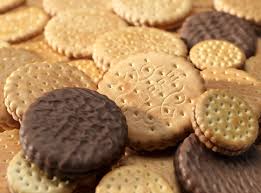 Sweet biscuits are usually preferred in snacks in the morning time as they are made of wheat flour and oats. The taste of sweet is added with the help of honey or sugar. There a variation lies in their flavors like chocolate, jams, nuts, fruit etc. They are usually accompanied with the cup of tea. They are very hard to consume so people tend to dip this into their tea for a small amount of time so as to make them soft before consumption. It involves all the digestive biscuits and bourbon cream biscuits.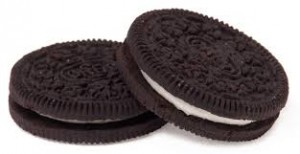 Savoury biscuits are the cookies which are consumed normally along with the meal or cheese. They are also known as crackers or matzos which involves water biscuits, cream crackers and crisp breads.  These biscuits also contain some additives like melted cheese, onion seeds or olives. They are somewhat spicy in taste rather than sweet, but exception lies in Hovis biscuits. They are usually sold in the European supermarkets.
Digestive biscuits have several health benefits. They are very high in their fiber content. So if people are suffering from diabetes then they can take these biscuits and simultaneously avoid the increase of sugar content in their body. You can easily prepare these biscuits in your home too. Only a certain amount of extra ingredients like butter, brown sugar, oats, and baking powder will be required. They also help in digestion and bowel movement too. For example Nutri Choice which is high in dietary fiber is the best choice you can have.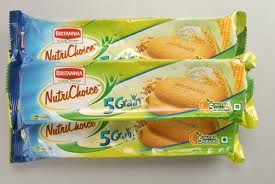 Glucose biscuits help to address the deficiency of glucose in our body and mainly in children. The best choice is Parle-G. It is fully made of wheat flour and milk content. Parle Group is the largest manufacture across all over the world. Its nutritional value is very high and purchase cost is very low. It has several other products rich in nutrients like Krackjack which has a taste of both salt and sweet, Monaco which is a namkeen biscuit, hide and seek which is a mixture of chocolate and sweet both with chocolate chips endowed in it.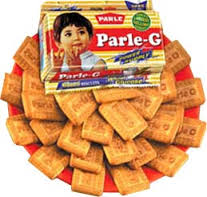 Ginger biscuits help in the treatment of nausea, vomiting and sweating. As we know ginger act as an anti-oxidants so intake of ginger biscuits helps to reduce the risk of cell damage and remove all the free radicals responsible for it. They are also preferred when glucose levels in our body are increasing.
Biscuits do have various advantages but their intake must not be so high. They must be consumed in a much planned way. Their consumption depends on the time when they are eaten. People tend to utilize them at the time of their meal sometime or sometimes as their snacks too. The best way of their consumption is they must divided into 2-3 pieces and then taken at their regular intervals during snacks or meals. Homemade cookies and cookies that are high in fiber content and low in fat contents are preferred. Before purchasing any pack you must check its ingredients and make sure that list involves whole grain, some natural preservatives and additives too. At the time of humidity you must store them in airtight boxes so as to prevent them getting stale. And if you are consuming canned biscuits, then make sure to store them in refrigerators.
Go on and consume this long-lasting item in your snacks or meal and have its all benefits along with the taste.