The simmering sound of the sizzler arriving,oozing with a lingering trail of smoky scent and barbecue sauce ,a platter full of continental goodness reaches you loaded with oven fresh bread with butter melting on it,plenty of crispy sauteed vegetables decorated on its sides,pepper and mushroom dip,delectable potato wings and sitting in the center of it all,the maharaja,a thick,well done boneless chicken steak brimming with the choicest of sauces,crisp on the crust,soft and juicy at the core.This continental beauty can be ordered at the Bisque,DLF phase 2,Gurgaon.ATTENTION !ALL THE SIZZLER LOVERS,inhabitants of NCR ! Board the metro,or take a cab,but this sizzler here is worth going the distance!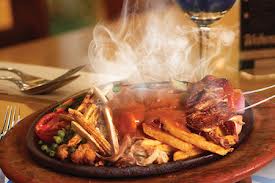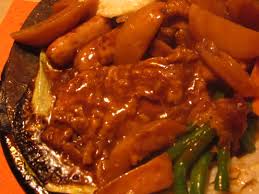 I am not exaggerating at the sheer enormity of the serving size of this much loved continental cuisine.Your stomach may indicate that you are full,though the taste is so marvelous that you may just not be able to set your fork and knife down!
Not to forget ,there is a special vegetarian sizzler as well.You might be wondering that what possibly could they serve except cottage cheese to do justice to one's appetite that is strictly anti meat.Well yes,they do serve a Paneer sizzler,but let me tell you,it is as tempting as the chicken version!A pure cuboid of paneer ,doused with sauces and butter,that threatens to melt right in front of your eyes as you cut off the first slice.And the wonders it does to your palate!I know the amount of butter and sauces mentioned here and served there are not a very healthy picture according to many,though here is its solution,the vegetables served alongside each of the sizzlers form a humongous portion and help cut out on the harmful effects of eating such a loaded meal.They effectively counterbalance the calories by adding up on the roughage.Mind you,they do not "ruin"the taste in any manner whatsoever!Unlike the childhood presumptions of regarding beans,brocoli and cauliflower as spoilers of good taste,they are prepared in such a manner that they accentuate the taste to a great deal.
Bisque also has a considerably good menu comprising of amazing varieties of Pastas and salads,giving you the full liberty to pamper yourself the low carb and calorie way.Their salad bar has every possible topping you may require to make your own salad if you wanted to.Refreshing and filling,these salads are served in really good amount to appease your palate without overdoing the taste of the sauces or the veggies.A must try if you look forward to healthy dining that also satisfies your pangs of hunger.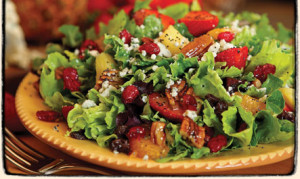 Coming to the pastas,well,the finnese with which each plate of pasta is prepared,bearing its own unique flavour ,completely justifying its name and origin,is absolutely remarkable.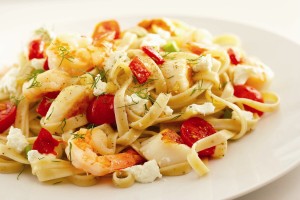 What is really worth the mention,is its doughnuts.Fresh baked,straight out of the oven,beatific and mouthwatering in appearance and titillating to the taste buds.
The Bisque can accommodate at the most fifteen to twenty people at a time in its diner,not so grand,this humble diner has its own warmth and comfort that is much liked by its customers,the food itself a favorite of all those who have ever eaten at bisque.In its ever increasing band of patrons,a major chunk belongs to those people who take a special interest in the bakery items they prepare.Breads of all kinds,be it low fat low calorie,be it garlic and cheese,the Bisque has a vast variety.You name it and they have it.The mouth watering muffins,the 'melt in your mouth' bread rolls,soup sticks,cal zones,cookies and what not !They even have expertise in baking cakes on order!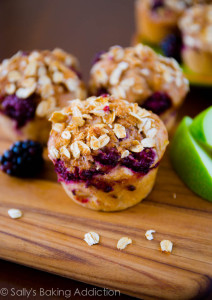 Heavenly doughnuts that cater to all levels of sweet tooth and flavour preferences,this not so big diner never ceases to amaze with its quick service and variant types of edibles and cuisines it has to offer.Adding to its credibility is their ice cream.Rich ,creamy and loaded with flavour,maintaining a pitch perfect balance between the taste and the sweetness.Their sundaes and brownies are a must order after any meal.Tempting as they are,they possess the undiluted goodness of wholesome taste.Irrespective of its capacity for accommodation,it functions with a capability that is set to take you by surprise.With each visit,it has never escaped my eye,that the taste and the balance of flavours,the way each dish and preparation seems to be juggling so efficiently ,has never changed.Persistent and with an amazing consistency,the Bisque takes you on a savory ride. Adding to the society in their own small way,the Bisque gives away all it's day's produce to a stranger's home.no matter how many loaves of bread go untouched and unsold on its shelves,they happily give it all away,charging absolutely nothing.Two men enter with empty bags and sacks,and move out with whatever is left unsold,thanking the manager,leaving with a smile.
Living up to its promise of quality food and great taste,the Bisque duly fulfills the greater humanitarian goal as well.Without a doubt,the prosperity and business is well deserved,the name upheld by the persistent quality of its food ,products and service.
A Must try if you ever happen to visit Gurgaon!BON APPETITE!