Cake decorating will appeal to any food lover with artistic inclination. The sight of a beautifully decorated cake is a feast to the eyes. Bright and colourful frostings turn cakes into marvelous pieces of edible art. Moreover, cake decorating is a lot of fun. It is indeed a very thrilling form of artistry. The feeling you will be left with after making a perfectly decorated cake is exceptional. In addition, getting praised for creating a wonderful cake is even more gratifying. Once you start decorating cakes, you can't get enough of it. There are numerous designs and combinations you can come up with.
What is Cake Decorating?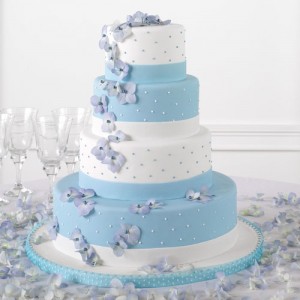 Cake decorating is one of the culinary arts. In comparison to other kinds of food preparations, it is rather new. Icing, frosting or other decorative ingredients are used to beautify the cake. Icing is the most important element when it comes to cake decorating. Some most common types of cake icing include simple icing (made by mixing the basic ingredients butter, sugar and flavouring), butter cream, the royal icing and the rolled fondant icing. In general, cake decorating involves covering a cake with icing and adding some embellishments to it.
Cake Decorating Tools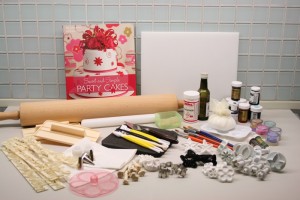 Even beginners can produce professional cakes using different tools available in the market today. There are few essential supplies that you can get to make cake decorating simpler. An offset spatula is essential for spreading icing on the cake. You can get a smaller one for cup cakes and a larger one for cakes. For rolling out fondant or gum paste, you require a rolling pin. A balloon whisk is useful for preparing icings, fillings and whipped cream. A good mixer is convenient for making icing. Piping bags or pastry bags are necessary for piping decorations. They are of various sizes and made of different materials. They can be disposable or reusable. Different types of decorating tips such as round tips, closed star tips, open star tips, leaf tips, flower tips, basket weave tips, multi-opening tips, ruffle tips and drop flower tips allow a greater scope for creativity while decorating. For beginners or home bakers round tips and star tips are perfectly fine. A long, serrated bread knife is helpful in leveling the cakes and for slicing the cake into layers. Pastry brushes are of use to add water or sugar glue while sticking fondant decorations and to apply luster dust or gel colour to the fondant. Couplers, turntable, pastry scraper, tweezers, gum paste cutters, flower nails, silicone moulds etc, are some handy supplies. There are a large variety of supplies for every aspect of decorating. You can even get a premade kit if you prefer. With these tools you can go all artsy you want!
Handy Tips for Cake Decorating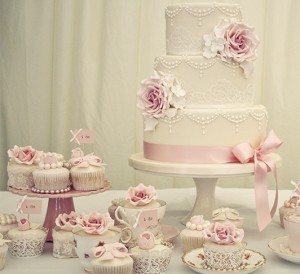 With a little practice you can decorate cakes like a pro in no time. Here are some handy tips to help you in the process…
Tip 1# Take out the butter, you are to use for both the cake and icing, from the refrigerator about an hour before you start the process so that it gets to room temperature.
Tip 2# Let the cake cool completely before icing.
Tip 3# For thickening the icing, add more powdered sugar. For thinning out the icing, add a little milk or some butter.
Tip 4# Spread a small amount of icing on the base of the cake so that it sits firmly on the cake stand or the cake board or the serving platter without slipping.
Tip 5# Apply a thin layer of icing (referred to as a "crumb coat") to the cake before adding the fondant icing. This makes the surface sticky allowing the fondant to stick.
Tip 6# Apply the fondant icing to the cake quickly because it dries out very fast. It is better to apply it within 5 minutes after it has been rolled out.
Tip 7# Take care to avoid fondant icing from drying out. Wrap it in a plastic bag and store in a tightly sealed container. Do not refrigerate the fondant icing.
Tip 8# If the icing dries out and becomes hard, put it into the microwave for a few seconds and then knead it to make it fluffy again.
Tip 9# Keep the working surface and rolling pin clean to get a smooth finish.
Tip 10# To create a black coloured fondant from white fondant, first create a dark green one, then brown and lastly black. This is because it is not possible to colour white fondant into black using black paste as it will turn into gray.
Tip 11# You can remove air pockets from fondant covered cake by pricking them with a pin and then using the fondant smoother to let out the air.
Tip 12# Remember that once colour is added it is impossible to remove it. So be careful while creating coloured icing. Add the colour paste or gel colour in small amounts until icing turns into the shade you want.
Tip 13# For a cake with multiple tiers, it is better to apply icing on them individually and then assemble them together.
Tip 14# If you are writing on the cake, use a toothpick to apply pin dots on the fondant or icing to form the letters as you want.
Tip 15# Use a pastry brush and a neat, damp cloth to clean the cake stand or the cake board or serving platter after icing is done.