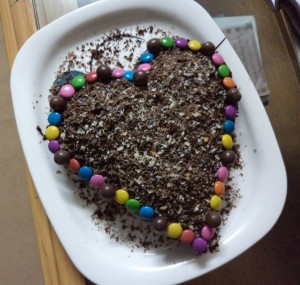 Cakes… Are they only for Birthday occasions? Not Really. Cakes are such mood changers. They are irresistible. We love cakes and they love us. I don't think there's anyone out there who doesn't love cake. Everyone fancies it and Chocolate cake, its like king of all. Just so delicious. Eating a chocolate cake simply makes our day so effortless. They are yum, rich, creamy, fluffy, soft and what not!
The picture is of actual cake, made by me. It is very simple to make, yet looks delicious. And this is the cake, I have been making from last few years. I got to know about this recipe in my 1st year of graduation and since then, this is kinda my favorite tea-time cake. My family loves the taste and they simply wait for that time of the day, when I will make this cake and serve them. It can take many variations with toppings, and I experiment a lot. I usually bake this cake on weekend and I use electric baking oven. It is simple, easy, light and fun to make and bake. Well, if concerned about calories, for that I am answerless, but yeah, its fun to sometimes put down your diet schedule and enjoy the delicacies. No?! I simply famish it and love to make it and bake it. It is a simple Vanilla cake with Chocolate cream frosting. When I originally made this cake in 2011, I simply garnsihed it with almond and chocolate flakes. Since then, I have played with the flavorings. Vanilla extract (or seeds from a scraped out bean) is classic. Feel free to vary the flavours and make the basic buttercream your own.
VANILLA CAKE
Servings: 4-5
Ingredients:
2 large eggs
½ cup powdered sugar (sugar has to be powdered otherwise it burns)
½ cup maida (flour)
1 tsp baking powder
¼ cup milk
½ cup oil
1 tsp vanilla essence
Method:– Sift flour with baking powder. Keep aside
Beat eggs and powdered sugar till the eggs turn fluffy and the mixture becomes more than double volume. Add vanilla essence.
Add oil to beaten egg-sugar mixture in the bowl. Mix well.
Fold in flour gradually till all the flour is used. Add milk to get a slightly thinner than a soft dropping consistency.
Grease a deep aluminium baking bowl. Pour the batter in it.
Preheat the electric baking oven at 220 degrees Celsius. Then, after that put the baking dish containing batter in the oven and let it bake.
It will take around 30-35 minutes. You can see it through the transparent mirror if you are satisfied with its bake look, you can take it out. You can check by seeing if cake shrunk away from sides of baking pan and is brown form the up side. Cool on a cake rack before removing from the pan.
For Toppings and decorating: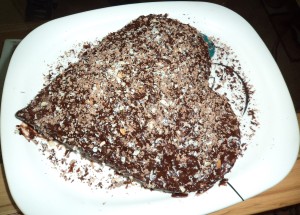 Variation 1: You can spread chocolate sauce on the cake all over and garnish almonds and chocolate and sprinkle on it. There are other decorative eating material available in markets like sugary stars or balls, which you can sprinkle on cake to make it look more attractive.
Variation 2: Buttercream Topping: Mix 100 ml cream (I take Amul cream), sugar (to taste), 2 tablespoons butter and 2 teaspoons of cocoa powder in a double boiler and prepare the chocolate sauce. As it is thick it can be used as a cream on cake and frosting as well. Pour on the cooled cake and spread it with spatula. Garnish with chocolate, almond and walnut flakes. Voila! Your cake is ready!
Chocolate cake with same recipe: To convert a vanilla cake into a chocolate cake, add 2 teaspoon cocoa powder and 2 extra 2 tablespooon powdered sugar to the recipe of vanilla cake given above. After the cake is ready, pour some chocolate sauce on it and serve.
You can also put cherries and strawberries on the buttercream and decorate it as per your creativity. Sometimes, I put Cadbury gems and Cadbury shots on it and it just looks lovely. The most important thing to increase its fluffiness and softness is to whisk it and beat it as much as you can. I usually switch on a tv or songs while beating the mixture and keep doing it for atleast half an hour, taking breaks in between. This way it becomes less tiring. The more you beat, the perfectly it will be baked. It is the key point which you should just follow while making the batter. For a cake, beating is like electricity needed to light a bulb.
It is like perfect tea time cake and can be used in many ways, on birthday occasion or to on some other happy occasion but it just serves well at any time. Above all, when it is baked by you, cake so delicious, it is sure to receive heavy compliments.
You cannot be sad when you can bake. This is what I feel. There is an unexplainable satisfaction when you see your cake baked so perfectly. With so many benefits ranging from so good taste, emotional satisfaction, easy to make and bake, lovely to serve, easy to experiment, can be variated , can be baked to win someone special's heart, kid's first choice and many other countless benefits.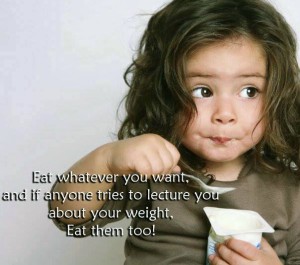 So, just keep baking. Love it. Serve it. Eat it.