Ever had days when you desperately wanted to have something really tasty but was out of your budget?Or got scolded over the phone by your mother for not having something healthy?We all have had those days,and at such times its often noticed that we somehow come across memorable solutions.The 'jugaad' tech,the hunt for healthy or inexpensive food that would not bloat us into absolute wobbly humans as our mother warns us,memories of food arranged under such constraints is unforgettable.One such foodie experience is what I wish to share. Hungry,with not much in our pockets to pay, hearts that were reluctant to eat even a single morsel of street food,my friend and I,longed to have something proper,filling and within the budget of say around Rs.200,we racked our brains to work and come up with some decent place to eat.And each time,either the quantity seemed insufficient ,or the costs seemed too high.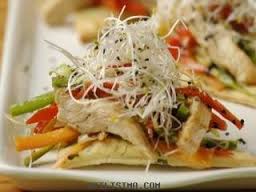 With sheer dejection we de- boarded the metro at Green Park metro station,making a starved exit ,devoid of any ideas whatsoever,and there was the answer to our "no street ka khana" problem,a tiny air conditioned eatery stating to serve Chinese ,Thai and continental food,The Flaming Wok.From where we stood we could make out that it was a decent place,but what worried us was again the cost.Desperate to take the chance we walked in feeling the cool gust of air on our faces,we asked for the menu.At first our eyes lingered ,scanning for something that would fit our requirements,section after section we felt like penny less customers who were too hungry to leave and would eventually have to wash dishes to eat the scrumptious looking food they offered.But at the very end of it all we found our section,that of Chinese platter and combos.Having contemplated what would be better we zeroed down to the all time famous Chicken Chop Suey,keeping in mind that we must not regret what we ordered,after all being that hungry makes you no less cranky than an ancient quack.
Waiting in the neat space,seated on the beige coloured chair and table we had not much to look around ,except for an article of Hindustan Times praising the food served here and a certificate for the same.Convinced that though the place is not as huge as other restaurants are,it was well acclaimed for it's food and service.As some time passed, about fifteen minutes or so ,having drank numerous glasses of water and a Minute Maid Pulpy Orange,we eagerly waited,controlling our pangs of hunger that wrecked havoc in our stomach ,there came a simmering bowl of chicken chopsuey,the oriental aroma tickled our nostrils,mouth watered at the thought of finally eating .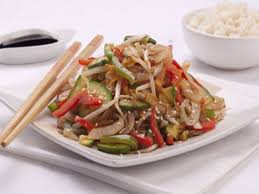 The manager cum waiter politely served us with our portions of the dish.And here I must mention,the quantity even after being served a plate full of the dish was still enough to be served to two more people.The chop suey,in corn coloured gravy ,loaded with vegetables and soft and long slices of chicken would have made any mother proud for seeing their child consume that good a quantity of broccoli,capsicum,cauliflower, lettuce,celery,baby corn ,beans and bell pepper.Colourful and extremely healthy from the variety of vegetables and the chicken soft and tender made the most spell binding harmony to the palate.The brown shaded noodles,crisp and non sticky, fried perfectly made the combination of the two even better.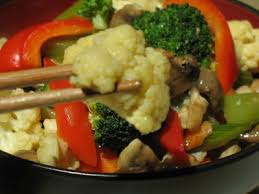 With each bite ,a savory mix of crispy noodles,tender chicken pieces and well flavored vegetables that retained a slightly raw tinge to their crispiness in a perfectly simmered gravy,made us thankful for having discovered this place and selected this dish.A complete paisa vasool,the quantity was so good that we actually had to get the remaining chop suey packed.The best part about the taste of the chop suey was its balance between the typical Indian version of Chinese and that of the oriental Chinese.This subtle balance,and the evident play of spices and flavor,putting forth the right kind of bland an the right kind of taste adds to the beauty of the dish.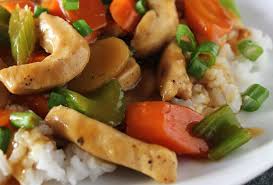 As students we have days of running low on budget,chidings on call for not having enough vegetables,of eating out,precautionary warnings of eating any street food etc though not many college kids can avoid eating out,they can definitely do something about the above mentioned constraints .Flaming Wok seems to be providing a good way to tackle such problems.Easy on the pocket,great to taste and filling for the tummy.A perfect buster of hunger pangs,this Chicken Chop Suey is without a doubt a healthy and delectable treat available at a very pocket friendly price.With other scumptious dishes available as well,The Flaming Wok provides genuine Chinese,Thai and continental dishes .Their prawn based dishes are also a common favorite .Their crispy lamb is yet another addition to the oriental express ,though the price may not be as easy on the pocket.The actual variety of dishes based on chicken,mutton,fish and prawn is really praiseworthy.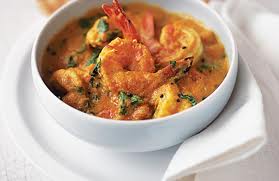 Though sadly enough the Flaming Wok is no longer functioning at the green park branch,another branch has been inaugurated at the C.R Park,Delhi.There are many other outlets around the city,though the fond memories of this particular branch is unforgettable.A happy addition to the available eateries,though the address is different,yet the tantalizing taste remains just the same.BON APPETTITE!