Craft beer has been on the upswing for years now and is very much a part of the beer drinkers array of options for an afternoon half pint, pint or pitcher.  Mainstream beer companies have of course seen this as an opportune time to join in the fun by producing their own craft-esque beers.  However, there is an undeniable charm to knowing that you are drinking a fine craft beer that has more than a team of marketers behind the taste, ingredient choice and label design.  Craft beer has personality, each small brewery has a tale to tell of its inception, creation and production.  A tale that can be regaled and embellished with each delectable sip of fine craft beer.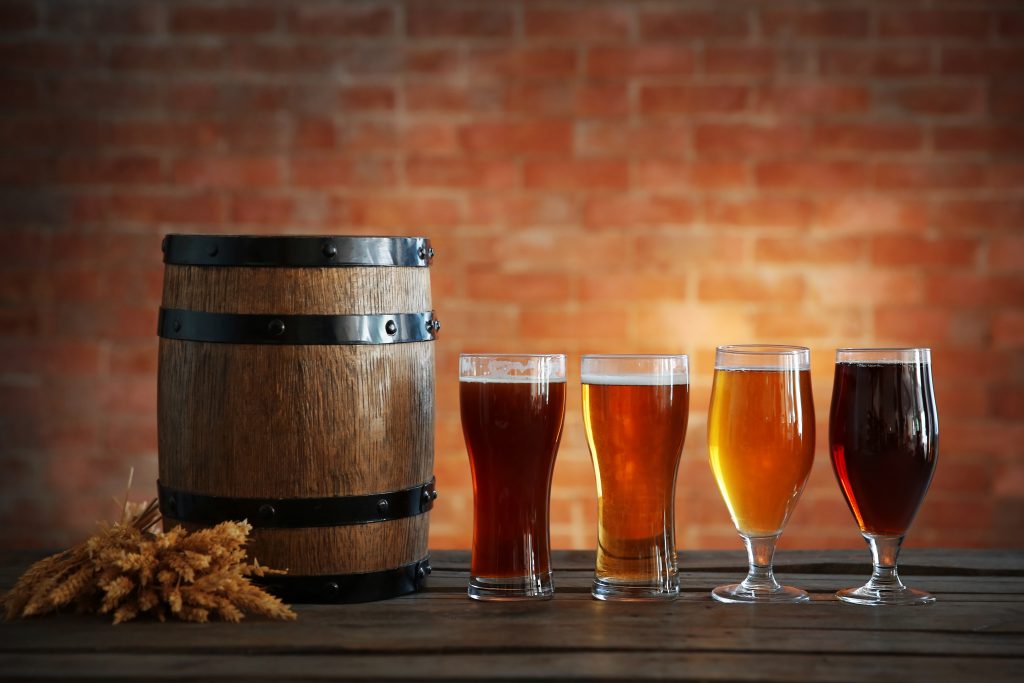 Still not convinced?
Well, let's take a look at why craft beer is considered 'better' than most mainstream beers by both snobs, hipsters and your bearded bartender friend.
1) Quite simply, it has more flavour
There is a weight and density of flavour in craft beer that mainstream beer just does not have.  Being as fair as I can be in my argument, it is worth pointing out that there are no rules when it comes to personal preference, if you enjoy a light beer that is mostly water, then cheers!  No hard feelings, craft beer is just not your thing.  However, if you enjoy a hearty and meaty libation that can take you on a journey through the flavours of each ethically and organically (sometimes) sourced ingredients then craft beer is for you!  Large mainstream companies will often look to the most cost efficient method of mass producing their product, while the craft beer men and women are more concerned with making a great tasting beer than cutting costs.
2) They are stronger!
Beer as it was meant to be, strong, flavourful and something to savour.  Craft beer will often have a higher alcohol content compared to mainstream beer.  The weaker, more watery mainstream beers will mean you can drink more of them… and oh yes, spend more money.  By drinking fewer beers, not only will your waistline thank you (debateable), but you will need to hit the bathroom fewer times in one evening.
3) It's Healthy???
Yes, well, maybe.  Depending on the sources of information you favour, craft beer has been shown to have health benefits.  Craft beer does contain nutrients, fibre and antioxidants.  Due to the way that mainstream beer is filtered and preserved, a lot of these benefits are lost.  By no means should you replace your gym routine with a trip to the the pub to order a craft beer through.
4) Variety is King!
So if you don't like one mainstream beer brand, chances are, you will probably not like beer in general.  With Craft beer there are a great many different flavours, consistencies and aromas to explore.  So if you didn't like one craft beer, try another, who knows… discovering your new favourite drink could be one sip away.
Ultimately, you should let your own personal preference be your guide.  Trying a lot of different flavours to find your perfect match is preferable to enduring the same, watery lager every time you feel like a beer.  Try a sip of something new, if you don't love it, no harm done.  Getting away from the familiar comfort of mass produced flavourless beer that must be served at ice cold temperatures to be remotely palatable is your first step into a larger world – a world full of flavour, personality and fun.  If you have the opportunity, meet up with some of the people who make the beer you're drinking at the brewery.  Hearing someone talk about a subject they're passionate about is a wonderful thing in its own right.
This guest post was brought to you by Keg n Cork Liquor Company of Edmonton – craft beer specialists!