Call it 'Saffron', 'Zafran', 'Kesar' or 'Zafferano', this spice definitely is a prized possession for professional chefs and home cooks alike. The most expensive spice on your kitchen shelf and in the world is also titled as the 'King of Spices' or 'The Golden Spice'. Not everyone knows that Saffron is the stigma along with the style of the flower of Crocus Sativus, commonly known as the rose of saffron. The plant grows up to 30 cm in height and bears about three to four flowers each with three different crimson stigmas. These crowning glories of the rose of saffron are dried and then used as what we know as the strands of Saffron.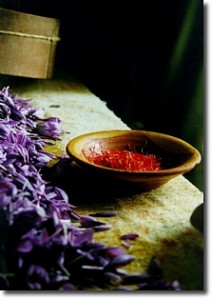 The crop is native to Southwest Asia and Greece, where it was first cultivated. It was then propagated and cloned in Eurasia and was later brought to parts of North and South America. Iran now accounts for 90 percent of the total world saffron production. Today, this spice is globally used and is an undisputed rock star for all taste buds, irrespective of ethnicity, cultures or regions.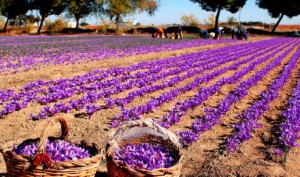 Evidences claim that saffron is not just of culinary significance. It holds a cultural and economic importance for many civilizations while it is socially significant for many of them too. Most of the modern-day cultivation of saffron is done in India, Iran, Spain and Greece. The balmy Mediterranean and the mountainous Kashmir are responsibly the breeding baskets of the best quality Zafran. Other parts of the planet except Antarctica are minority producers. The cultivation of saffron needs a lot of patience and effort as manually plucking the minute stigmas from each flower is a tedious job. Also, since an overwhelmingly high number of flowers is required to produce a marketable amount of saffron, the costs by weight automatically go up. Besides, the relatively low production and the importance of this spice, make trading it a primary source of wealth for many areas like the hinterlands of Birjand, Ghayen, Ferdows in South Khorasan Province, along with areas abutting Gonabad and Torbat-e Heydarieh in Razavi Khorasan Province, which are the key cropping areas.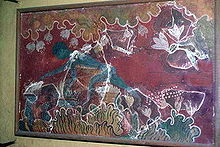 Some civilizations hold this spice in such high regard that they have literature paintings and legends attached to it. Ancient Greek legends hold accounts of brazen sailors who would embark on tiring long voyages to the land of Cilicia to procure the most valuable crocus crop according to them. The most famous of these legend is that of Crocus and Similax, where in the handsome young Crocus was in pursuit of the beautiful Similax, expressing his idyllic love to Similax who soon outgrew his affection. While he continued his pursuit, she bewitched him and transforms him into Saffron Crocus whose blazing crimson stigmas were symbolic of his undying and unrequited love. Saffron was also honored as a sweet smelling spice three millennia ago in the Hebrew Tanakh (Song of Solomon). Asian legends including those of Kashmir, China and Afghanistan have relics, fables, legends and tokens of tribute dedicated to the Crocus Sativus.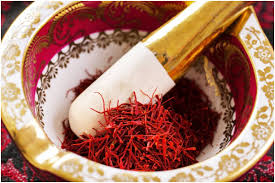 The uses of saffron in the modern day societies extend from culinary flavoring to medicinal properties and even cosmetics and fabric dyes. Ancient Buddhist legends account the use of saffron soaked in water to yield a gorgeous golden-yellow hue that was appreciated so much so to be made the official colour of the robe and mantle for Buddhist Monks. It has been found that Persian saffron threads have been woven into ancient carpets and funeral shrouds. The brilliant yellow uniform colour that it produces makes it an apt substitute for chemically synthesized dyes. Besides this, it has an interesting sweet grassy aroma that has been used to aromatize wine, food and is even used as an air freshner. It is said that courtesans would use saffron to attract and lure nobles towards themselves. Saffron also has proven medicinal properties that work wonders on a multitude of issues- blood disorders, stomach upsets, eye problems, heart diseases and paralysis to name some of them. The ancient Persians and Egyptians used saffron an aphrodisiac, a general-use antidote against poisoning, a digestive stimulant, and a tonic for dysentery and measles. Medieval Europeans also used this spice as a cure for various respiratory diseases and cold and flu. It was used for its carminative (suppressing cramps and flatulence) and emmenagogic (enhancing pelvic blood flow) properties.
The cosmetic applications of saffron dates back to the time when the Egyptian queen, Cleopatra used saffron infused in milk or water in her daily bath. This expensive spice contains some volatile but vital essential oils that have therapeutic and beautifying properties for the skin. Rich in carotenoids (anti-oxidants), saffron makes an excellent recipe for good health and brilliant skin. Those who long for a brighter complexion, fairer skin or those suffering from skin problems like acne, can depend on it to find amazing results.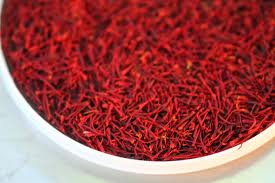 As we all know, saffron has an impeccable exotic flavor to offer to whatever cuisine it is added to. It finds a significant place in European, North-African and Asian cooking. Be it the Kashmiri dum-biriyani or the Swedish lussekatt (a rich yeast dough bun that is enhanced with saffron, along with cinnamon or nutmeg and currants), Saffron has a delectable delicate flavor that you would not want to miss. Indian desserts are one place this spice finds a significant spot despite its high cost. One such dessert is the favourite-of-all Rasmalai. With discs of cottage-cheese, cooked in sugar syrup that melt in the mouth, the saffron coloured milk sauce is what stands out. Here is a simple recipe of this toothsome sweet-dish.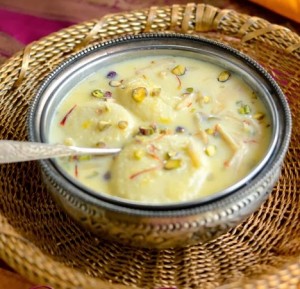 RASMALAI
For the paneer discs:
Ingredients-
1.) Homemade paneer (cottage-cheese) – 110 grams (make paneer from 1 liter of milk)
2.) Semolina/rava (any rava) – 1 tsp
3.) Cardamom – 1/4 tsp
4.) Sugar (for the discs) – 2 tsp
5.) Water – 2 1/2 cup
6.) Sugar (for the syrup) -1 cup
Procedure-
a.) Knead paneer/ homemade cottage cheese, with rava (semolina), cardamom powder and sugar, into a soft dough and make small equal-sized balls out of the dough.
b.) Flatten them gently and place them on a maida (flour)-dusted plate.
c.) Meanwhile, cook the sugar and water on low flame to make a thick syrup.
d.) When the solution comes to a rolling boil, lower the temperature and gently drop the discs into the syrup. The discs shall swell up and almost double up in size.
For the saffron-milk sauce:
Ingredients-
1.)    Milk – 2 1/2 cups or 1/2 liter
2.)    Sugar – 1/3 cup
3.)    Cardamom powder -1/4 tsp
4.)    Saffron -7-8 strands
5.)    Pistachios -chopped – 2-3 tbsp
6.)    Almonds (blanched and thinly sliced/slivered) -3-4 tbsp
Procedure-
a.) Boil the milk over low flame till it reduces to half. Keep stirring to prevent it from burning.
b.) Soak the strands of saffron in about 2 tablespoons of milk and keep it aside.
c.) Add all the ingredients except the nuts and the saffron and cook the milk mixture till the sugar dissolves.
d.) Next, add the almonds and pistachios, saving some for the garnish and mix well. Add the saffron solution and stir till the colour spreads uniformly.
e.) Take it off the flame and let it cool down. Drop the discs into this milk sauce while it is still warm and let it chill in the refrigerator.
f.) Garnish with almonds and pistachios before serving chilled.
Hope you like the recipe and enjoy the flavor of the delectable spice that is the hero of this dessert.
Make sure you store your saffron strands in a dry and cool place. It can be preserved longer this way and can be used for 4-5 years without losing its colour, aroma or flavor.