Whats life without dreams and who said the dream has to be productive? It can just be a whim and the whim to eat is the best kind. Here I share with you two of my most delicious whims. One was surmounted and second is eluding me.
The Cheesecake Factory. The place where penny works!  This comes from a diehard Big Bang Fan who also happens to be a foodie; unfortunately she is not so well read. The first time I heard of a cheesecake was on FRIENDS with a whole episode seeing chandler and Rachel stealing an old lady's cheesecake and wolfing it all up on multiple occasions. The idea seemed awesome to me, cake made of cheese. Yummy. The fantasy was well enjoyed and lapsed. With big bang theory the memories came rushing back.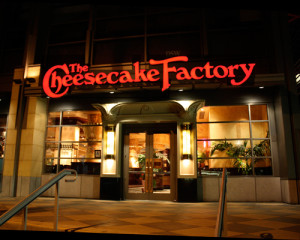 So basically cheesecake contains the main layer as a mixture of soft fresh cheese mixed with eggs, sugar etc. It is usually a layered preparation with the bottom layer made up of crust, graham cracker, sponge cake or even cookies. The cake can be either baked or unbaked. It is usually refrigerated. The topping can be glazed sugar, whipped cream, fruits or even nuts. The most loved flavors of cheesecakes are strawberries, chocolates, key-lime and the ever green one is the classic one.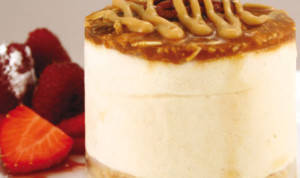 When the two layers of the cake have to be separately prepared the time taken and the preparation level has to be on the heavier side. This little drop of heaven takes three hours of hard work to be ready. However the buttery, soft and crumbly cheesecake is going to be worth every bit of your time. Internet is full of 'steps' to make the perfect cheesecake so just get the eggs and get to work.  The few basics that can make or break (literally) your cake are:  whipping is the most tedious and the most important part of the process. Make sure you whip as long as possible for it just gets better with every whip. Make sure the crust doesn't crumble as cheesecakes are notoriously crumbly and finally make sure the temperature is right for your kind of dessert. If you would rather buy than make, just Google out the top 10 places in and around your city and go nuts!! The cheesecakes are all yours.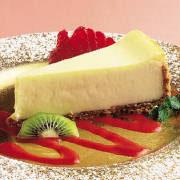 Now for the dream of Cheesecake factory. I did get to live my dream on my visit to States last year i.e. in 2013. I had tasted cheesecake before (bakeries, Pizza huts etc.) but it just didn't feel right. In the state of Colorado.  I visited the Cheesecake Factory and it was just what I wanted it to be. The air was peppered with slight waft of cheese. It was soothing not overwhelming, it was sweet but not too sweet. And when I finally saw the stand lined with all the cheesecakes I would imagine, the foodie inside me had reached its personal paradise.
From classic one to kiwi and Oreo flavor they had it all. There was a chocolate, marshmallow and even Godiva special chocolate. The taste buds were in trance. In my enthusiasm I ordered 3 separate cheesecakes while my cousins looked on and shared smiles. Later after a single pastry I was full and overfull. Yet I couldn't stop, I knew I would regret it if I did! (Just like Chandler Bing! FRIENDS). I put the remaining precious pastries in a container and jived my way home. Mission accomplished. What I did not foresee was that I wouldn't be able to enjoy such lovely delight back home. New Dream: Go to States again!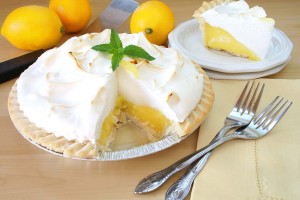 The second part of dessert dreams is Lemon Meringue. This started when I was in school and some story about some cruise had the girl drooling over a lemon meringue. My professor was a foodie or let's say a connoisseur of fine dining. He went on to explain the dessert in great detail and the whole class was glassy eyed when the bell finally signaled the end of the class. From that day on, lemon meringue has been elusive preparation for me.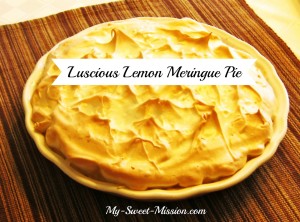 Lemon meringue is a type of pie with a short crust, a crust that doesn't rise when we bake it. The preparation has only one base crust with the lemon filling as the middle layer and the meringue on top of it. Meringue in itself is a dessert and is made of whipped cream, eggs etc. The one thing about meringue is that it is completely fat-free and hence can be added benefits for the diet-cheaters like me. The preparation is very delicate and requires a very soft and sure hand.
The cupcake or the pie both are supposed to combine the rich sweet and tart flavors of lemon and top it with sweet meringue. The bite has to mix the awesomeness of both the worlds. Haven't been lucky yet to chance upon one of these but may be some day on some cruise I will drool over these tiny perfections!
If you know where I can find these amazing meringues, please ping!