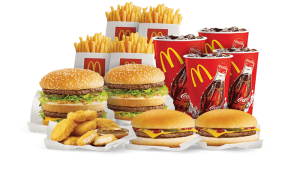 With the spurt in the number of Mcdonalds and Dominoz all around the country, seldom it is that we find kids and adults alike whom we can term as perfect specimens of the human anatomy. Cheaper and cheaper burgers and fries combos and the easy accessibility of everything unhealthy is taking this Aryan civilization faster to its unhealthy end than we can possibly imagine.And some who are aware of this gradually surmounting epidemic of obesity turn themselves to starving, or dieting as they more fashionably call it.
And this is where most of them go wrong. If you out the word dieting on google and search for its meaning, the first result it shows is: Restrict oneself to small amounts in order to lose weight" But this is wrong in its most fundamental sense. Living beings need energy to work, breathe and live. And unlike Jaadu(from Koi Mil Gaya) our energy does not directly come from sunlight.We humans, have to have food in order to survive. So, starving, fasting and skipping meals is out of bounds. What we will do today is, get a new regime started for those who are willing to exchange flab with muscle and diseases with health.
First of all, forget everything that you ever ate anything and that you had a diet schedule planned. Here, we all start afresh. Just like infants do.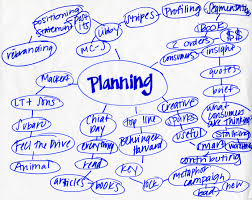 Secondly, many might have said or suggested to you; plan your meals ahead of time. Forget it. Because, food can't be quantified beforehand. Suppose you worked out a little extra today, won't you need an extra glass of milk to balance the energy that you've lost? So, never plan your eating. Eat, whatever your heart wants, but from the list that we decide here for ourselves only. Now we begin by clearing off all the things that are clichéd and everyone tells you about them. You should eat loads of fruit they provide vitamins, drink lots of water: gives you roughage, gorge on soups: healthy for your body and all that. But doesn't everybody know this list by heart by now? So, we come down to those Indian dishes that you can prepare in your kitchen while hunger strikes. Let's start with dinner.
Idli Sambhar: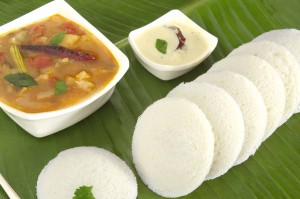 A blast for the tongue from the South of India and easy on your belly too. This dish makes it to the top of our list of the Indian foods for dieters. Each idli contains just 39 calories, which is a minimal amount in comparison to a healthy 2,000-calorie daily diet. . Idlis contain no fat, no saturated fat and no cholesterol. Consuming less than 16 grams of saturated fat and 300 milligrams of cholesterol lessens your risk of cardiovascular disease and stroke.
DHOKLA:

Going in the reverse order from dinner to breakfast, its time for your evening snack. And what better than dhokla to freshen you up and lighten you at the same time. Yes, it is chiefly made up of Dal and Rice, but don't cringe as otherwise you would have been gormandizing on chips or samosas for sure. But remember, Dhokla is low in saturated fat, very low in cholesterol, low in sodium, high in dietary fiber and high in vitamin A and C. And for us dieters, low fat is all that matters, right people?
SPROUTS AND RAITA: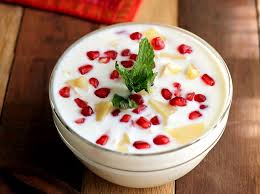 To your lunch, let's start by having some Raita, what say? Now, raita as you all know is made by adding fruits, vegetables or any other thing to beaten yoghurt. And the best part is that one serving includes just 60 calories. To the beaten curd one can add grated bottle gourd or some fruits. But if you are in the mood for some crunch, you can very well add Boondi to it. Boondi, is fried, yes. But a handful of pea sized boondis will do your diet no harm.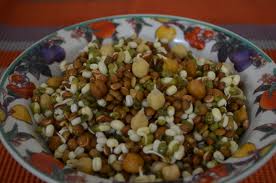 With Raita, you can have sprouts as the main course and feel a bit Pseudo-European. Keep the pulses in water overnight and in the morning add a bit of lemon, some spices, some cucumber and your lunch is ready in a jiffy.
OATS AND DALIYA:

Now, one thing with which we should agree with the hackneyers is that, breakfast should be heavy. And the dieticians have logic and Science backing them too. According to some studies if we consume more calories at breakfast and very less at dinner, this will help you lose weight quicker because if you eat a larger breakfast it will give a kick start to your metabolism and plus you won't feel all drained and sleepy in that history class of yours. Plus more calories in the breakfast gives you more time in the day to burn them off. For breakfast why don't we have something milk based, like oats? Well oats take two minutes to cook and trust me, you won't be able to eat more than one and half cups of it. And hey, no adding sugar at your mom's back, OK?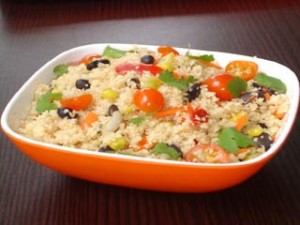 Other than oats, you can also have Daliya in the morning. Daliya or Bulgur wheat in Angrezi, is a very light and healthy option for breakfast. Daliya is an excellent source of fiber that keeps you feeling full and also helps to maintain a healthy digestive system. And just like oats, daliya can be either milk based or oil and vegetable based. Now, a little oil isn't harmful for your body and don't cringe if once in a blue moon you are fed up of having only milk based diet for your mornings. So, here we are with a very basic diet plan for you to follow and with just one mantra at the end. Never starve yourself, Never. You need food to live. So, just give it a healthy twist and keep eating ( or dieting, whatever you like to call it! ).