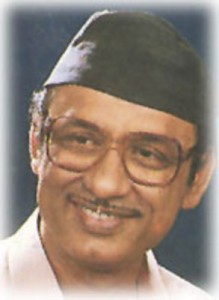 When I heard the news the first time, I was moved to tears. To everyone around me, it meant nothing. On June 13th, a person by the name of Mr. Khagen Mahanta passed away after months of battling an illness. To those unfamiliar with his life and field of work, he may be better known as Bollywood singer Papon's father.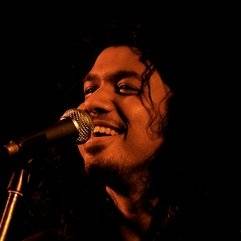 Nothing can make a man prouder than the moment when he is known as his son's father. To me, however, it was a shattering moment. Don't get me wrong; I have nothing against the son. The battle I wage is against the cloud of disinterest that surrounded the father's death. Facebook and Twitter were flooded by the World Cup fever, which by the way is a wonderful thing to happen. It makes me very happy to see people feeling proud of their passions, but it also disturbs me tremendously when we remain ignorant of, and even disrespectful towards, somebody else's passions. Among those thousand World Cup posts, my eyes rested on one Facebook update about the heartbreaking news I had mentioned in the very beginning of my sad story: "Reputed King of Bihu… Rest in peace!" Ah. An Assamese friend remembered. Finally. I congratulated him- I really did. "It's wonderful that you made an effort to make the world realised what a gem we have lost." "I spent the whole of yesterday listening to his songs. I feel like I've lost my childhood." Those words brought tears to my eyes. "I didn't know you were so fond of Assamese culture", my friend went on. "You're Bengali, aren't you?"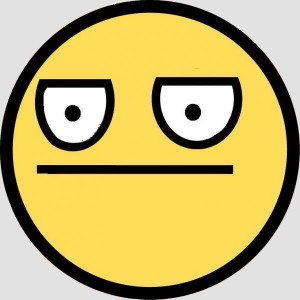 A major chunk of my new-found respect for him disappeared. Mr. Khagen Mahanta was one of the greatest exponents of Assamese folk music. A musical legend, he was also tremendously famous as a soldier who made music his weapon. On his death, musician and singer JP Das lamented: "He was a true gentleman who never raised his voice. He was very passionate about Assamese folk music and its preservation. He tried to save the 'borgeet', 'goxha', 'biya naam' and other forms. His death has created a vacuum in the field of music." Mr. Mahanta, for me, however, was simply the reason why I fell in love with Assamese culture in the first place. He is called the "Bihu-Somrat" (King of Bihu) and my first encounters with the part of his soul that he put in his music were through his Bihu songs I found in an old record in the attic. Although Bengal does celebrate Bihu (at least, parts of it do), the first Bihu song I heard was in Assamese. And I loved it. Assamese is a wonderful language, and fused with the melodious voice of this man, it struck a chord somewhere deep in my heart. My rendezvous with folk music had started early, and I soon went on to explore music from various parts of the country. The words 'popular', 'folk' and 'classical' did not mean anything to my childish ears, all I knew was I had found a passion that would fuel the loneliness of teenage, and fire the love of the senses that adolescence brings on. As I grew up, I realised my friends in school never discussed these things. They spoke of English rock songs I hated, discussed people with hairstyles that scared me and never comprehended the beauty I felt in my veins everytime Mahanta's voice hit my ears. No one understood the language, and he was therefore labelled 'boring'. I have news for you. I don't understand or speak Assamese either. How can we call ourselves music-lovers when languages and social distinctions (folk, classical) and utterly stupid classifications called genres get in the way of our passion? Folk music remains my passion till date, and Mahanta's songs simply enticed me towards the language! As I grew up, I made a sincere effort to pick up the language so that I could feel the spirit of the songs. By the time I had made myself fairly acquainted with the exponents of Assamese folk music, I realised I was very close to attaining an acquaintance with the language. Language and culture are vehicles of each other, but in the world that had been created around me, both were things to be looked down upon. The lure of the regional was something that had become part of my world and, at the same time, something that could never allow my world to merge with that of my friends. I realise now that I shouldn't have been so shocked at the social media reaction. The death of folk culture had made its presence felt quite early in my life…and yet, it hurt me when a country on the other side of the world managed to receive the admiration that a region in our very own country has never received and truly deserves. I do not wish to advocate the supremacy of one culture over another; that can never be. Each country, each region and each culture is as supreme as another and everyone has something to learn from their neighbours. All I wanted was Bengal, Punjab, Kerala, Telengana to feel the pain Assam felt at that moment. Selfishly, perhaps, I wanted my country to scream out to the world and ask it to share in our loss. What I realised was : none had lost, for none had loved. Years of fighting for culture and music, and his death is met by rejoicing of various sorts. Several Assamese friends I spoke to told me they had never heard of him. They'd heard of Papon, of course. Famous Bollywood Singer. Chartbuster Hits. It's okay if he died, they grinned. His son will carry forward the legacy. Are any of us worthy of carrying forward the legacy of our past? Assam had lost a gem that day but my generation had lost Folk long before that.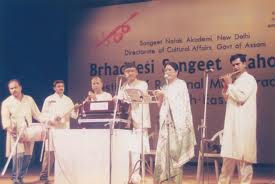 May my children be as enamored by him as I was. Or will they?