India truly is one big piece of land. And on this big piece of land you encounter an eclectic mix of geographies  and topologies. And on these array of different  land designs, you come and meet very different people. People who practice different religions, wear very dissimilar clothes and practice varied traditions. And in all these differences lies one major difference, the different of cuisine. Just like we have over 700 gods and deities, I guess we must also have a similar number of different cuisines. But in all those differences they have one similarity. The trait of experimentation.
No person who calls himself a religious foodie can never withstand a zeal for experimenting with food. Whether it is Milk and coca cola or Raajma with aloo bhujia; the tempt of experimenting is too great to be countered off. Hence we traipse to various parts of the country to look out for some experiments gone successful.
The Chola Kulcha burger:
Down the alleys and labyrinthine roads of a little known town in Punjab called Naabha, you will see gazillion of stalls selling this odd delicacy. Most people have had a taste of Chola-Kulcha in their life at some point or the other. This treat is in exactitude, same as the former, but a different form and slight delicious top ups give it the oomph factor that makes it feature in our list here.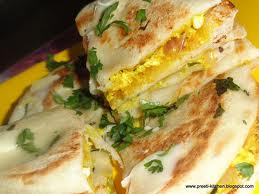 Take two kulchas. Warm the boiled cholas and the kulchas.
Add a little bit of paneer and boiled mashed potatoes to the chola mix.
Now to the warm kulchas, add a dollop of butter and the samosa chutneys. The red one is mandatory, the chili sauce, add according to your taste. Keep the kulchas on the fry pan and add the chola mix in between the two kulchas. Voila! Your Chola Kulcha burger is ready to be savored.
The Bhujia soup:
Now, this treat had me baffled at first but left me craving for more later.
There are places not so famous and not so hip in our country. Guduvanchery in Kancheepuram District (Chennai) is one such place. It is a sleepy village but with a huge local market. And in that market somewhere deep down, you may get lucky and get a chance to savor this orgasmic delight.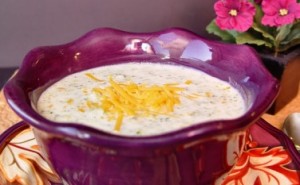 The ingredients seem simple enough (Some namkeen + Some soup! Done!) But the trick lies not in the ingredients but the way those final ingredients are prepared. Neither the Bhujia is from Haldiram's nor is the soup made from ready to eat packets. The Namkeens are homemade yet world class. For rookie foodies who try to differentiate between the two it will be in vain. But the oils from the namkeen and the spice mix in them scream homemade from top of their lungs. The namkeens are just not aloo bhujiia or khatta meetha. There's a spectrum of namkeens of different sizes and different flavors available to choose from.
But when in Home, do as the homies do. At your home, you can definitely use the knorr ready to eat and the aloo bhujia lying in the cup board waiting for guests to arrive at you home.
The Samsiya: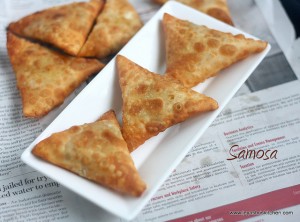 Yes, the root of the words are the same but these are slightly different foods to be had.  While the samosa is filled with aloo mix, the samsiya is filled with fried onions. And in front of the samsiya, samosas seem gigantic. So, there should be no doubt if you find tiny samosas being sold 4 for Rs. 10 outside the Chennai railway Station. There's one more wild twist in the tale of samsiya. Along with samsiya, you will never see your traditional imli and chili chutneys. The samsiya is served along with Coconut chutney. Just like idli is, just like vada and dosa are. This gives a good-humored  taste to the dish. Not spicy enough, not tangy enough but yes unique in its own sense.
The Chola Pani puri:
All of you might have eaten our favorite street food: The pani puri. But you are in for a surprise when you visit a chat stall anywhere south of Maharashtra. While visiting a chaat stall, forget that you have ever eaten pani-puri before. This will be a whole new dish you will taste. Sure, the puri is the same shape as in our north and everywhere but everything else is different. The filling in the puri is not mashed potatoes but hot boiled mattar. You know the green balls that you threw out of your rice as kids, that one.  Also, the filling is not dry, there is thickened water along with the hot mattar. Next, the tangy paani which was as delicious as it was healthy. Want a tip? Forget that paani. Here the paani is devoid of any and every bit of zippy taste that you went to the chaat stalls for. The paani is hot (again) and very straight in taste. Just imagine yourself having a mild soup for the paani. And thus our beloved paani puri becomes, some hot dinner dish making you feel fuller instead of easing up your stomach.
The vodka Paani puri:
Are all the liquor fans up yet?  *Sees left to right*  Great!  Now, this experiment is what you expect by its name.  Instead of paani you get vodka shots filled gol gappas.  Now no need for another appetizer huh? This is only offered at 'Punjabi by nature', a restaurant chain in the National capital and surrounding areas. The vodkas all come in different flavours, but I am sure you will not want to try out bubble gum flavored vodka with your puri.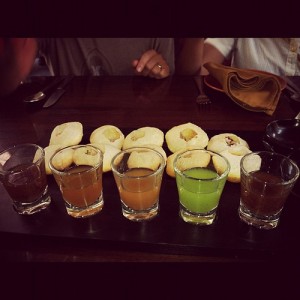 So, from all around this great country of ours, we brought you some of the quirky, queer yet magnificently delectable experiments to tease you taste buds with. Try out all or some of these if you are in the neighbourhood, and get your tongue out of its routine. And do write some of your own experiments down in the comments section. Till our next journey around India, keep tasting.