How often has it been the case when you have craved to try something other than the regular Indian food? Very often, isn't it? I'm sure most of you will agree. But then again, this takes away nothing from the fact that Indians love their traditional dishes and it will always be the first choice, wherever they go. Trying and experimenting is a part of human nature and there is no reason why one should leave food out of this!
There are a wide range of cuisines from around the globe, with every country having its own set of trademark dishes. Some of these cuisines have gathered fame all over the world and have become the people's food of choice because of the sumptuous tastes they offer. Whether you are at home, or on your next trip to a restaurant, I suggest you too try some of these and enjoy the tastes from all over the world! Who knows? You might not have come across your favorite dish yet! So, break the monotony and be ready to try dishes with a different yet delicious taste. Here is a list of the most popular cuisines that are a must-try at least once:
Italian –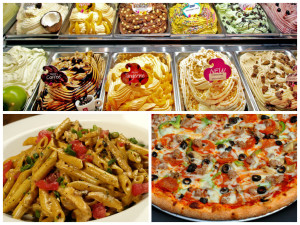 Well, Who doesn't know Italian food! The first thing that comes into everyone's mind on hearing Italian is the all-time favourite duo of Pizza and Pasta! Lesser known but equally delicious are the Italian delicacies of gelatin ice-cream known as Gelato and the cake like pastry known as Cassata. Other dish that one should definitely try is the Risotto, an amazing combination of sauce, cheese and rice. Even the yummy chocolate sauce Nutella has Italian roots. Surprising, isn't it?
A lot of ingredients are used in this amazing cuisine. The most common ones that are present in almost every dish are fruits like tomato, all sorts of vegetables, various kinds of meats, cheese and a great selection of sauces. Flour also plays a major contribution as it is the basic component of the endless types of pastas and pizza bread. Well, with such a large variety of dishes, I'm sure you already want to try it. Right, buddy?
Mexican –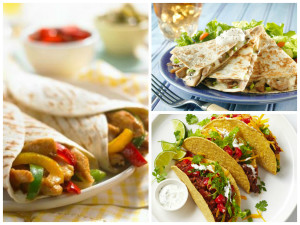 A very different and intriguing cuisine, Mexican food has a lot to offer. There are so many dishes that should be on everybody's list to try. Some of them would be: Tacos, Tortillas, Quesadillas, Mexican Herb Rice, Fajitas and Enchiladas. Even the world-famous Salsa sauce belongs to the Mexican this cuisine! Your mouth must be watering already, isn't it buddy?
Mexican, like others is a quite complex cuisine. Most of the dishes have corn and chili peppers as the basic ingredient. Some of the other important ones are meats like pork and chicken, cheese and tomatoes. Even though it is influenced by food from a lot of parts of the worlds, especially Spanish and often debated for its unique credentials, Mexican does manage to have its own individuality with its style of serving and consumption. If you want to give something different a shot and keep your taste buds pepped up, look no further!
Chinese –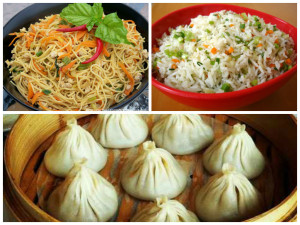 Oh well, does this cuisine need any introduction? Possibly the most loved and widely available food in the world, Chinese has something for everyone. It has dishes that I'm sure you must have heard of. The most famous ones are Noodles, Dim sums (think Momos!), Fried Rice and Chilly Chicken. Such is the craze for this, that Indian variants of many such dishes using substitutes like cottage cheese have been made!
An amazing combination of sauces, spices and herbs, this cuisine offers a completely unique flavor which leaves the foodies always craving for more. While I'm sure you must have had the basic and popular Chinese dishes, it's time to dwell deeper in the menu and try some new dishes that you might not even have heard of. So, are you game for it?
Continental –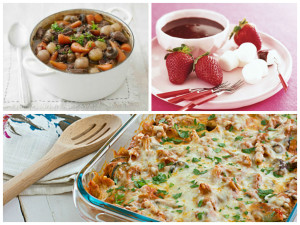 Another cuisine quite popular all over the world is the continental cuisine, also known as the European cuisine. Comprising of food from all over Europe, this is probably a cuisine containing the largest variety of dishes. Even though it is almost impossible to choose from so much, the most popular dishes under this would be – baked meat and vegetables, steak of various meats, stew, fondue and a variety of French bread.
Although there is a large variety, the dishes in this cuisine do have a few common characteristics. To name a few – Meat is a more integral part of the dish, there is a lot of use of sauces and seasonings, and a lot of dairy products like cheese and milk too. If you aren't in the mood for anything spicy or sort, this is your answer!
Well, there you go my friend! There is still so much you haven't experienced in food too, let alone life, isn't it? Don't worry, it is never too late. Buckle up and do give all these cuisines a try. If you want to have a go at making them yourself, go to the bookstore now and buy the various cook books right away! And if you are at the restaurant, do remember to flick all the pages of the menu and move ahead of the lucrative Indian food.
Don't experiment too much though! Keep a tab on the ingredients in the dishes and go with what you are sure to love and lick your fingers afterwards. So, what are you waiting for, mate? It's time you went on a food trip around the world!