For parents, it is very comfortable to purchase and prepare nutritious food for your kids but the difficult part is to make them eat it. It is a very difficult job for the parents to provide their kids with the necessary nutrients. This job becomes so frustrating because the parents can't compel their kids to eat those nutritious foods.  These days' kids are much happy with the food stuff like pizzas, burgers and many more but these items does not provide the essential nutrients to the body. Parents must ensure that their kids get the supply of all the required vitamins and minerals from their meals as it is very vital in the growth of the child. So below there are some super nourishing food items that are best for the children.
Milk: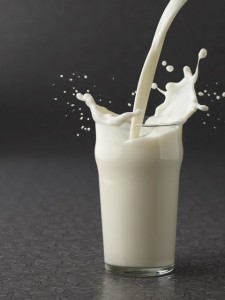 it is most essential drink for the kids. It is well liked by the kids but as they gradually grows up they tends to like it less. The reason behind it is that they start drinking so many other drinks which are obtainable in the homes. But milk is fundamental source of protein, calcium and so many vitamins. So make sure that milk is included in the diet of your child. You can add so many flavors to the milk in order to make it more likable by your kid. If the child is taking in foods that are rich in calcium then milk is the best source to compensate for that.
Apples: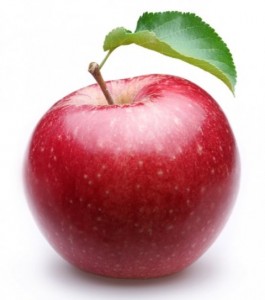 Similar to many other fruits, apples are greatly enjoyed by the children. Apart from being sugary and juicy it is an immense source of nutrients that are very essential for the healthy wellbeing.  The amount calorie in it in low and it is rich in Vitamin C. It is very important to know that the apple loses its fiber after peeling it off. So it is much better to provide your children with unpeeled apples rather than peeled apples in order to deliver them with the essential and needed fibers. Children tend to enjoy eating apples so it is necessary to include it in your kid's diet.
Yoghurt: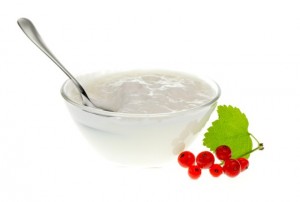 It is another food that is very rich in calcium and hence it is quite beneficial for that child who doesn't like drinking too much milk. So you should make sure that your child's intake includes a good amount of yoghurt. The children usually enjoy eating it and hence it becomes so easy for the parents to make their kids eat it. But it is necessary that one should select the appropriate yoghurt for their kids with low fat and which does not include huge amount of added sugar in it.
X
Vegetables: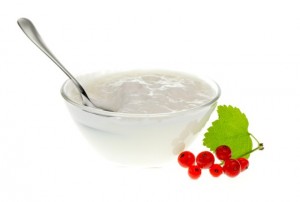 As everyone knows that vegetable plays a very significant role in supplying nutrition to the body, but parents usually end up forcing or tricking their kids to eat them. Generally kids don't enjoy eating spinach, sprouts etc. which are very nutritious and beneficial for the body. But apart from these vegetables, there are so many other that the children tend to relish. The vegetables that are usually friendly to children are pea, potatoes and carrots. Apart from this, it is very vital that the parents familiarize their kids with a lot of vegetables starting from the initial stage as gradually they will start eating them.
Oatmeal: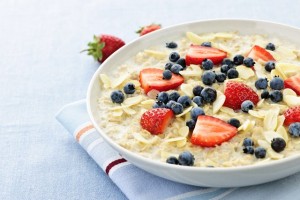 A nutritious breakfast is very important for the kids so they can perform very well at their schools. It has been found out that the breakfast helps in improving the memory of the children.  Oatmeal can be treated as a very healthy breakfast your kid as it is very rich in fiber. In addition to that the cognitive functioning and implementation is also increased. It is not compulsory to serve oatmeal only during the breakfast. We can prepare it as more edible and appetizing by accompanying it with honey, berries and walnuts.
Eggs: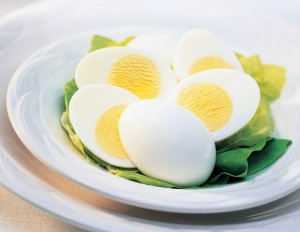 They are a perfect blend of taste and nutrition. Eggs are greatly enjoyed by the children and in addition to that they are very rich in vitamins as well as minerals. Moreover they provide proteins to the body. They include vitamin D and iron. They also contain choline. Eggs play a very crucial role and help to build and repair the muscles. They support the body in absorbing the calcium. A little amount of cholesterol is present in the eggs but they don't include a great amount saturated fat.  And hence eating an egg normally is acceptable. So serving the kids with scrambled eggs in the breakfast is a great source of nutrition.
Cheese: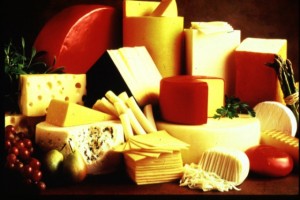 Calcium is very essential for the body and hence parents must include calcium rich foods in their kid's regime. Low fat cheese provides a great amount of calcium to the body. One can come out with various methods to include it in your kid's diet. You can serve the kids with the vegetables topped with melted cheese. It is quite evident cheese sandwiches are very famous among the kids, so it can act as a delightful lunch.