With the hot, searing summer descending upon us and daytime temperatures hitting new highs every day, staying cool and calm has become an arduous ordeal for most of us. For those of us running perpetually low on pocket money for pricey cold drinks, having summer fruits is a delicious and inexpensive cheat code to fool the fiery sun and be our own cool normal selves. Succulent, refreshing and sweet for the most part, the best thing about these vitamin packed fruity delights is that you do not have to worry about putting on a few pounds which is inevitable when chugging down bottle after bottle of artificial cold drinks. Juices, shakes, ice cream toppings or just plain old cut up portions, summer fruits rock. Have a look at some of the fruits that are a staple in the summer and beat the heat with these fruity delights.
Mangoes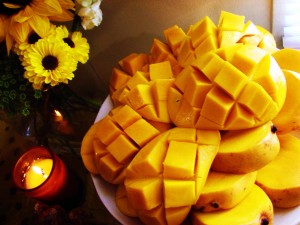 Said to be the king of fruits and the food of gods, this juicy and delicious fruit is a treat in the summer with vendors selling them on every street corner and half a dozen companies coming out with many varieties of juices and shakes every other year. Sweet and luscious, mangoes pack a punch with a variety of nutrients, vitamins, minerals and antioxidants. This summer delicacy comes in umpteen varieties like Alphonso, Raspuri, Badami, Malgoba. You can have it sliced or have fun by slurping on it messily. You can also add it in your milk, yogurt, ice cream or have it as mango lollies after freezing it.  So beat the heat by becoming an 'aam aadmi'.
Watermelons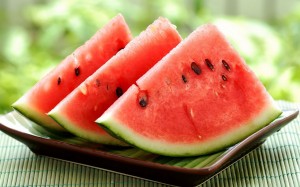 Nothing spells out the arrival of summer more obviously than the yearly appearance of watermelon in the local markets. A cool, delicious and refreshing fruit, watermelons keep you energized and hydrated all day long as it has high water content. It is loaded with antioxidants and vitamin B and can fight a slew of diseases.It is easily available in the market and is mostly inexpensive especially during the summer months. Have this juicy and sumptuous fruit by making sorbets, juices or simply by cutting it up in small portions.
Lychees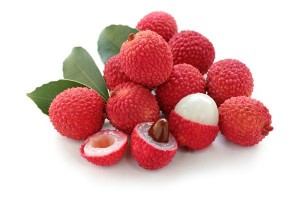 A small fruit with a sweet smell and taste, lychee is easily available during the summer. Used as medicine in China, this berry like fruit has a rough red exterior and juicy flesh inside. Packed with healthy nutrients and antioxidants, it is very refreshing and tasty. Today lychee flavour is incorporated in a variety of products like ice cream, shakes, juices , cookies and candy. It is surprisingly very filling and thus can satisfy those sudden hunger pangs at a moment's notice.
Pineapple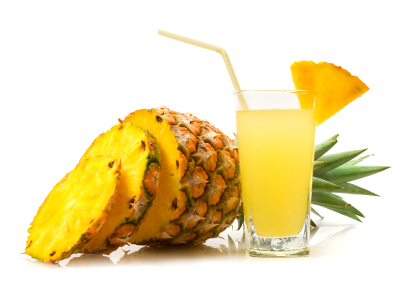 An exotic and sweet fruit, pineapples are the symbol of summer fun. A favorite addition to fruit salads and mocktails, this vibrant tropical fruit with its sweet and tart smell and flavour is exceptionally juicy and sugary. It is full of healthy nutrients that has anti-inflammatory and digestive benefits. Pineapples can be had as raw cut up portions or can be added to a variety of products like ice cream, shakes and smoothies. It can also be added in a dish and cooked with other ingredients.
Coconut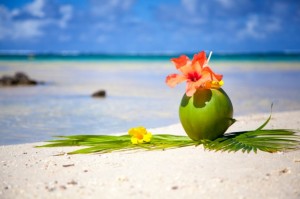 Coconuts are synonymous with beaches, holiday fun and summer. The white fleshy part of this fruit is sumptuous and fleshy and can eaten raw. The water of green coconuts is a very refreshing and nutritious drink available on every street corner during the summer months. Coconut milk is often used in many dishes to make them delicious.
Papaya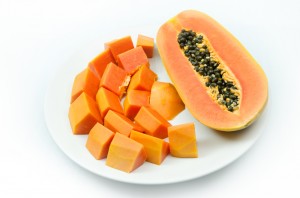 Known as the ' Fruit of the Angels', papaya is a deliciously sweet fruit with a soft buttery orange pulp with pink or yellow hues and a musky flavor. It has a slew of health benefits including protection against heart diseases, cancer and immune support. It also has high levels of antioxidants and Raw papaya can be served diced up in fruit salads or as juices, shakes and smoothies. It can also be cooked as a delicious dish with spices and other ingredients.
Guava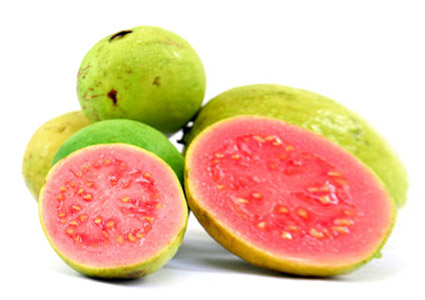 Guava is a subtropical fruit with light pink flesh and small seeds that can be eaten. Low in fat and calories and sodium free, guava fruit reduces possibility of coronary diseases and is also used in the treatment of a cough. It can be eaten whole or diced up and served in a fruit salad. It can also be sliced up and served as a cold dessert with sugar and cream.
 Grapes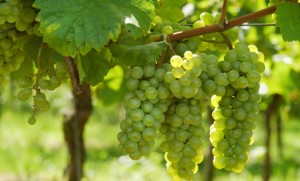 Grapes are a refreshing addition to any fruit salad with their succulent and smooth, juicy pulp and sweet and tart flavor. These small round or oval berries are best eaten raw while chilling out during the summer. It has many antioxidants and healthy nutrients that reduces the risk of a variety of diseases. Grapes can be crushed and served as smoothies and shakes. Grape flavored ice creams have become quite popular nowadays. They can also be added to puddings and ice creams to give them a fruity touch.