Bread is one of the oldest foods which people use in their daily life. It is available all around the world anywhere and anytime. It is the simplest and the easiest option available to the people whenever they are hungry and are not in a mood to do any type of effort. It is a type of staple food which is prepared by mixing water and flour together. The dough we obtained is then baked and given its ordinary shape. Since from the emergence of agriculture, it has found its existence and till now it has come up wide varieties which are differentiated on the basis of shape, size and color. Bread is sometimes taken as the most popular snack item and sometimes it is used as ingredients in our dishes.  It is hard to believe the fact that bread has found its existence in religious rituals too in Europe and East Asia.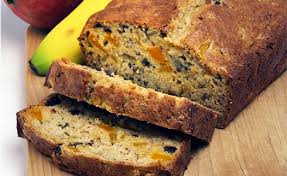 Bread is a rich source of carbohydrate and at the same time it consists of various other nutrients such as iron, magnesium, Vitamin B and fiber. Regular intake of bread will tends to increase the overall intake of grains in our body. So to maintain the regular amount of grain and carbohydrate in our body we must take the bread or dishes involving bread into our meal. To defeat the hunger, bread dishes are the best way as they are very easy in their preparation and at the same time it fulfills all the demands of our stomach. . Bread can also be used as an ingredient in various other preparations like bread crumbs are used to provide crunchy and crispy crusts. Some common bread recipes which are popular all over the world are:
Bread Patties:
It is a very famous snack which was originated and firstly prepared in Maharashtra. It is perfect when eaten in rainy season along with the cup of tea.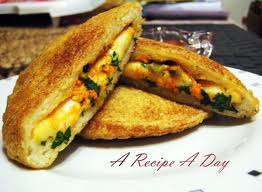 Ingredients:
Chickpea and rice flour
Red chili powder
Baking Soda
Carom Seeds
Turmeric powder and salt
Potato and green chillies
Ginger paste and chat masala
Preparation:
Heat oil along with mustard seeds, pinch of hing, ginger garlic paste and salt.
Add green chilies which are chopped, turmeric powder and salt together.
Add chat masala to the boiled potatoes.
Take a bowl and add besan, rice flour, red chili powder, carom seeds, salt and any other   spices if needed.
Mix and add some amount of water and prepare a batter.
Cut bread into a shape required. Spread the prepared potato filling on the slices evenly.
Dip potato filled slices into batter and fry till it gets golden color.
The patties are ready to be served with tamarind chutney or mint chutney.
Bread Roll:
A Bread roll is hot and crispy in nature and is very popular in the northern parts of India.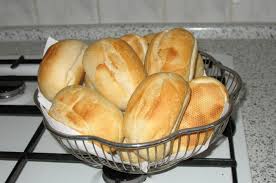 Large Potatoes and Green Chillies
Pinch of hing and garlic paste
Turmeric powder and salt
Lemon juice and oil
Coriander Leaves
Bread slices
Method:
Initially blend green chilies and garlic together and make a paste.
Grind to make that into a coarse paste.
Heat oil and add hing along with the paste prepared above.
Also add turmeric powder to it.
After this heat is turned off and the mixture is mixed with the mashed potatoes.
Add potatoes with salt and lemon juice and mix it well.
Then take the slices of bread and trim its edges.
Dip slices into cold water and drain out all the excess water.
Now take that potato mixture and roll it out into a desired shape.
Stuff that roll in bread slices.
Fry till it gets golden color and then absorb all the excess oil from it.
Bread roll is ready to be served..!
Bread Cutlet: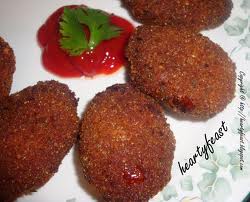 Bread cutlet is a very appetizing and tasty dish liked by all the children. It is usually prepared on several occasions like parties, picnics and sometime eaten as an evening snack too. They are crispy and crunchy in nature.
Ingredients:
Potatoes
Green chili
Ginger piece
Red chili powder
Garam masala
Mustard seed
Oil and Salt
Slices of bread
Method:
Heat oil and add mustard seed and curry leaves. After 10 minutes, add mashed potatoes along with green chilies, ginger, red chili powder, garam masala and salt.
Now make small round balls from that mixture.
Dip slices into cold water and drain out all the excess water.
Cover the balls with the slices of bread and evenly spread the mixture.
Now heat the oil and let the cutlet to be fried in it till it gets golden in color.
Take them out and sprinkle out the chat masala over it.
Serve the cutlet with green chutney.
So if your mouth is craving for something chatpata.. And you are only left with bread, then go on and try these simple recipes to prepare a bread based meal.