There are days when you love to cook. You look up fancy recipes online, don an apron, and cook up a storm. Maybe you even invite a friend over. And then there are those days when you absolutely don't want to. You hate the mess, you hate the fumes, and you really the effort required. What do you do then? Order a pizza? Eat out? Drive by a take-out? Any of those options could work once in a while. But college students and 20-something office-goers with rented apartments and no family living in will know that those lazy days come a tad bit too often. Besides, regular assignments and the pressure of timely submissions mean that there are those days, not all that infrequently, when you simply can't afford time away from your laptop and in the kitchen. The sheer frequency then implies that Dominos deliveries and KFC takeouts might not only burn a hole in your pocket but also deal a heavy nutritional blow to your body!
So are there cost-effective and healthy ways to survive those lazy days without cooking? Thankfully, there are. A little thought, a little creativity can take you a long way. Here are some tips and tricks to help you get started.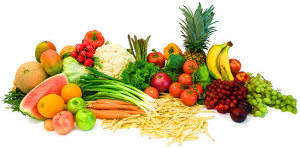 Growing interest in Paleo diets has revealed just how far modern humans have divorced themselves from the healthy foods nature intended for us to eat. By eating more raw food and following a Paleo-style diet, you will not avoid cooking but also reconnect with some very healthy food choices. Eat foods that can be eaten pretty much in their natural states, without requiring any changes to be made by you – like fresh or dried fruits, nuts, seeds, and long-lasting veggies like carrots, cabbage, and peppers. You could spice up your veggies, too! Try Yogurt, hummus, salsa, and tomato sauce. Do note that if you want to puree or blend nuts, seeds, and fruits, then there is some preparation involved.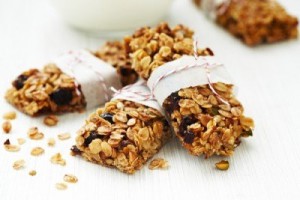 Stock up on granola bars, whole-bran corn flakes, whole-wheat cookies, bread, peanut butter, and canned beans. However, take care not to over-supply your kitchen – just as a backpacker keeps moving to new destinations and can't be weighed down by too much food. Always only have sufficient to eat should you get too busy – or too lazy, as the case may be – in the next few days. This will ensure that you do not begin to live your life off energy bars.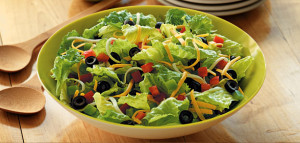 Salads are not only easily prepared but also pack great health benefits. They add more fibre to your diet, help keep your blood pressure and cholesterol levels in check, enhance insulin sensitivity, and improve your immune system. And you don't have to stick to the typical garden salad either. Come up with ways to make your salad more interesting! For ideas, you can always look for easy, no-cook salad recipes online
Get creative with sandwiches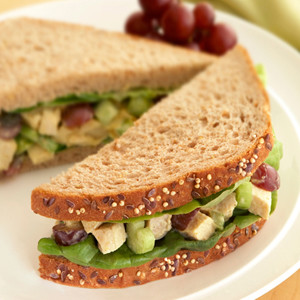 Sandwiches are easy to make, can taste great, and can be healthy too! Opt for whole-grain brown bread rather than the sliced white stuff that has had all the life processed out of it. Try as many fresh veggies as you can afford to. If you want meat between your bread, go for chunks of real, fresh chicken rather than processed meat like bologna and salami. If you are watching your weight, though, you'd do well to avoid too much cheese or fatty sauces. Instead, go for small amounts of hard cheese for a big flavour boost. For sauces, try mustard, mint, or tomato. Get creative with condiments – pepper and oregano will spice things up nicely. Try eating your sandwiches toasted, cold, open-faced, or heated in the microwave. Don't be afraid to try sweet fillings such as sliced fruit – you might be pleasantly surprised.
Use microwaveable foods and meals.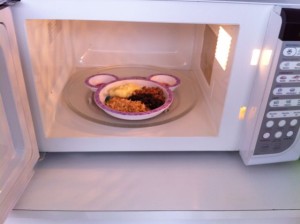 Every once in a while, you could buy food or pre-made meals that you can put in the microwave to heat up and eat up later. But make it a point to include a good dose of fresh food such as an accompanying salad or some lightly steamed veggies. Be sure to read the labels – many microwaveable meals are high in saturated or trans-fats, sugar, salt, and artificial additives. For good quality microwave meals, try a local delicatessen, specialist bakery, or gourmet foods store that makes microwaveable meals and fresh salads for takeout on a daily basis.
Try the smarter on-the-go foods.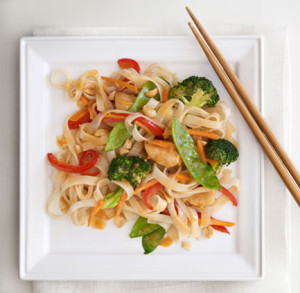 Don't live off commercial food. They tend to be very high in trans-fat, salt, sugars and artificial flavorings, and colorings. You don't need all those unhealthy, nutrition-deficient fillers in your body. However, there are ways to choose your take-out options smartly on those rare occasions that you absolutely have to. Skip the double-cheese pepperoni pizza and juicy hamburger. Instead, opt for cheese-free thin-crust veggie pizzas, Asian stir-fries, falafel plates, and salads.
If all else fails, make friends with people who are enthusiastic about cooking and feeding others. But remember to be nice and reciprocate in other ways!