The non ending heat,blistering sun that scalds your skin,the ever present pollution and the intense humidity in the air.Such vicious conditions leave us shriveled.Besides the fact that the typical Indian choice of fair skin worries people and specially women,here is a fact,more than being fair,it is better to chase a healthy glowing skin.Skin health is persistently neglected,yes neglected,because usage of cosmetics and chemicals in the name of skin care does not in any way suffice for skin maintenance.You will be surprised to know that your kitchen has so many remedies and tricks to fix the most common and stubborn of all 7skin problems.Be it tanning,acne or under eye dark circles.These home remedies can do wonders to your skin like no other cosmetic can.
In such humid conditions,the pores of your skin get clogged with dirt.These dirt plugs resurface upon your face as chronic acne,pimples.Not only these are painful but they totally ruin your skin health.Your kitchen itself harbors answers to this problem.
In this season,Jamun is available.besides being a season fruit they can do wonders do cleanse your skin.All you have to do is mix some jamun pulp with a some cow milk and apply it generously on your face.Though it is a complete no no to consume milk right after having jamun,yet the chemistry behind their reaction is truly beneficial for your skin.After letting this mix stay for like 10 minutes or so ,wash it off and pat dry,and viola!clean glowing skin that is soft and supple.Just like any cosmetic guarantees you with.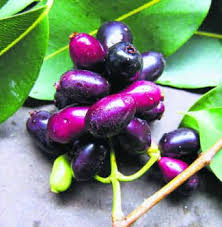 Want to do away with that oily skin ?The sweat and dirt all trapped up in your natural skin secretion creates problems.It dulls your actual skin texture and coloring.Like I said its best to chase a healthy glowing skin,rather than obsessing over the color ,here is kitchen wonder to fix it right up.Mix besan with curd ,whip it well and apply the pack over your face and neck.wash it after it dries and pat dry your skin.This paste can also be used to cut tan from hands and legs.All you have to do is put the paste and rub it off in a manner in which you use scrubs.Tiny specks of dirt will easily roll off from your skin.
Need soft supple skin?well here are two things that can help you out!Papaya peel,in fact a piece of papaya itself if rubbed gently over skin in circular strokes and washed off after a good scrub of a couple of minutes shall fix your skin right up.cosmetic companies and parlours do not boast of papaya facials and products based on it just like that.Excellent for the gut and great for the skin,now we are talking of wholesome goodness !
Watermelons can too work well for rehydrating your skin.Just rub the watermelon peel in circular strokes to stimulate better circulation of blood.With 92% water content,this wonder vegetable misunderstood to be a fruit can coll your skin making it soft and hydrated.Best way to tackle the sun's wrath that your skin bares all day long.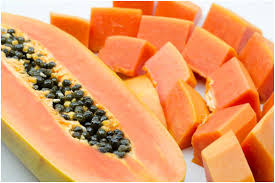 Need an efficient coolant for your skin?Here is the rehydrating and anti tan major and an invincible part of the salad,presenting before you our very own cucumber!yes,take some cucumber juice and apply generously.Wash it as soon as it dries in about 15 minutes approximately and watch that tan go PUFFF!.
Need a dark circles buster?Well chop two slices of our good old potato and place it over your eyes.Two teabags cooled in the freezer can also do this trick pretty well.Just put them and relax.Slices of cucumbers have always been used for their cooling effect on your eyes and to cure those nasty dark circles.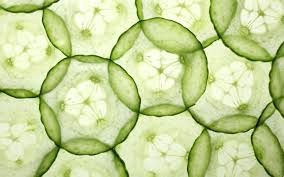 To really get rid of that tanning ,you can use tomato juice or lemon juice,each with a drop of olive oil and apply it over the affected area.With applying either of these home remedies for like twice a week or so,you can bust that tan right off!
Now for the chronic acne,that are an absolute spoiler,all you have to do is soak some red lentil (laal masoor) in milk and apply the paste on your face.As it dries in approximately in ten to fifteen minutes ,wash it off and pat dry .A regularized use of this paste for a week or ten days would miraculously make all your acne vanish.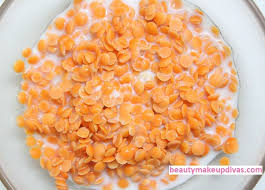 Those blemishes scar your skin and require immediate attention.Coriander comes to your rescue.This favorite Indian garnish and ingredient for chutneys can shoo away those nasty blemishes.Grind it to paste and apply daily for ten days or so and watch those blemishes fade away.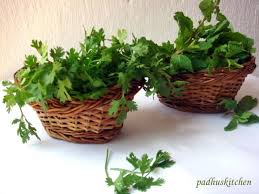 A good way to scrub are almonds.Just grind them to a coarse powdery mass and add it to the besan ubtan mentioned in point or use them with milk and cream to moisturize your skin as well.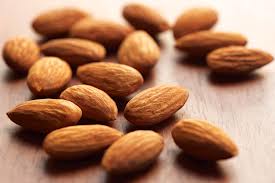 Honey serves as one of the best skin care ingredients.It makes your skin extremely soft and supple,giving it the slight bounce and rejuvenating it completely.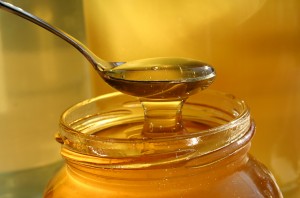 Each of these basic home remedies are inexpensive and cent percent efficient.Our grandmothers have not achieved such everlasting skin health by putting cosmetics,but via such home remedies and kitchen ingredients.My Naani owes the secret to her plush pink lips to malai and ghee…the soft glowing touch to her wrinkled face is a product of such remedies.I recommend that you try these,and feel the difference for yourself.LOVE YOURSELF AS YOU ARE!