Jainism, popularly entitled as Jain Dharma is one of the ancient Indian religions in the world. It believes in Ahimsa and follows the path of non-violence towards all human beings. It underlines the fact that all forms of life are equal. It basically derived from the root ' jin' which means to conquer. Their history has been traced through the succession of the Tirthankaras.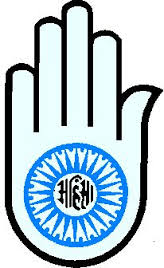 Jainism is partitioned into two major sectors Svetambara and Digambara. There are about 4.2 million people in this religion. This is a small number so they are counted under minority community. There are various immigrants in Canada, Belgium, Hong Kong, Japan and United States. Though they are minority sector, but they possess highest literacy rate in India i.e. 94.1 %. They have the oldest manuscript libraries in the country.
Jainism origin is not so clear, but during the 6th century BC twenty four great teacher known as tirthankaras revealed the existence of this religion. Mahavira is recognized as the founder of this religion. There is no evidence of the existence of these tirthankaras but Parsva, predecessor of Mahavira was found to exist somewhere in the 7th -9th century.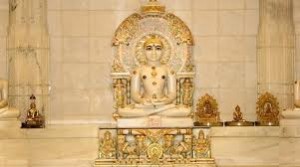 There are several principles that people in this religion follow. The fundamental principle of Jainism is related to a man's personality. They believe that man has dual personality i.e. Spiritual and material. They consider that every soul is bounded by Karma, a delicate particle of matter. Our soul is attached to our Karma just like gold in any alloy which can't be separated.
Next principle is based on the imperfectness of the human soul. They believe that no soul is perfect and to attain perfectness, it must have four characteristics: infinite power, infinite knowledge, infinite bliss and infinite faith. After attaining these soul is said to be in its eternal state. Third principle states that material nature can be controlled by the spiritual nature of a man. To attain freedom and happiness there must be an entire suppression of matter. Control of thoughts ad senses would lead to the perfection of the soul. The last and fourth principle states that man is solely responsible for his happiness and his problems would not be affected by any other human being. He has to experience the fruits and results of his own actions, whether it may be good or bad. They believe that God has no concern with any of the happenings in the world. This principle makes Jainism different from Christians, Islam or Hindus.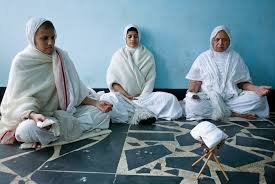 Jain community is categorized into two main sects: Svetambara and Digambara. These two sectors belong to the same community but they are quite different in their culture and rituals. Digambara people believe that desire for materialistic things led to sorrows so they avoid wearing clothes. This is mainly for males and females are generally seen wearing white material and they are known as Aryikas. While Svetambara monks wear white clothes and believes that scriptures does not condemn wearing of these clothes. Females in this community are referred to as Sadhvi. Digambaras considers Mahavira to be unmarried while Svetambara considers them to be married. Svetambara is further partitioned into terapanthi, Sthanakavasi and Murtipujaka while Digambaras is divided into Kanjipanthi, Terapanthi, taranapanthi and Bisapanthi.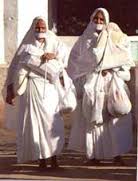 The way of worshipping God is very different in Jainism. They start their worship with the Namokara Mantra. This is simple and fundamental prayer of this community which does not include reference to any of the Tirthankaras. They never believe in demanding any of the material things or personal favors from god. This prayer endowed a feeling of respect for other human beings in it and reminds them about their final goal i.e. moksha. The ultimate objective of their prayer to make their soul free from worldly desires and attachments towards material things. Jain has six duties to follow which is called as avahyakas. These are:
Samyika means practicing serenity
Vandan means respecting monks and teachers
Pratikramana means introspection
Kayotsarga means stillness
Pratyakhana means renunciation
Chaturvimshati means praising 24 tirthankaras
The most significant festival they celebrate is Paryushana. It lasts for 10 days for Digambara and 8 days for Svetambara. Svetambara called it as Paryushana while Digambara called it as Das Lakshana. Paryushana literally means 'coming together'. At the end of this festival they usually spend a day saying sorry for any wrong deeds to the other people and make a commitment that this will not be repeated in the near future. They say sorry in the form of Khamat Khamna or Michammi Dukadam. Mahavir Jayanti is celebrated in the month of Chaitra in each and every corner of the country. They do fasts on various occasions and sometimes they avoid eating anything for the whole day to reduce the effect of their negative karma. They also believe in meditation, which provides a feeling calmness for some time. This is known as Samayika. It is mainly done during the eight days of Paryushana. It helps in managing one's passion and emphasize mainly on the control of our senses and thoughts. During this festival they avoid eating green vegetables and any sort of food item after sunset.