Berries are the culinary fruits of  flora which means the plant or the tree which bears fruits from the flowers. Berries are basically called as aggregate fruits beause agregate fruits are formed from one flower which contains many ovaries in it. So,berries grow in bunches from one flower of the plant . These berries doesn't contain any seeds inside them , they are just fleshy which can be eaten raw without pitting.
Blackberry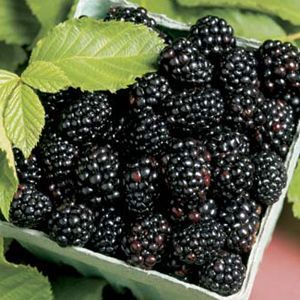 Blackberry is a soft fruit which is mainly used as ingredient in making ice creams , jam, desserts , juice and many more interesting food stuffs. Blackberry fruit is native to Europe, Central Asia, Africa , North and South America.
Benefits:
Blackberries are rich in anti-oxidants and are very helpful in destroying cancer radicals formed inside the cell.
They contain many phyto -chemicals which are essential for good health and it helps in reducing inflammation.
Taking a cup of blackberries can protects immune system and lowers the risk of getting cancer as it contains vitamin C and antioxidants.
It also reduces of the risk of getting heart diseases and promotes good digestion.
Eating blackberries protects the skin from damage caused by UV -Rays and repairs the skin as it contains ellagic acid an antioxidant.and also inhibits the growth of skin cancer causing tumors from spreading .
Blackberries are considered to be rich in nutrients , Vitamin C & K and essential manganese minerals.
risk factors:
During autumns this fruit is not recommended as the tree which bears fruits is infected by many virus and it becomes the host for many pesticides.
recipes :
The varieties prepared with Blackberry fruits are very interesting and fun to eat.
Some of them are: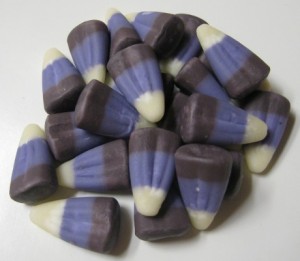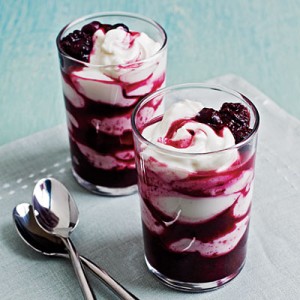 blackberry ice creams and Popsicle
Blackberry cakes and pastries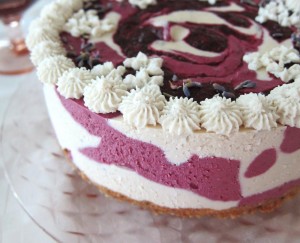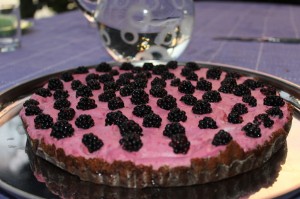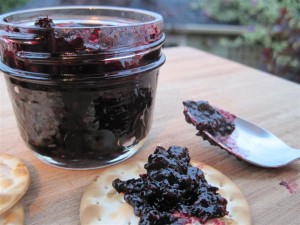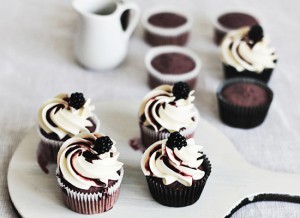 steps to Prepare Blackberry Mojito: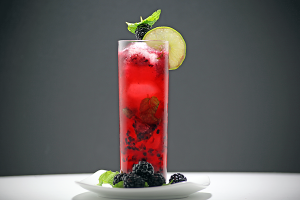 Its a soft drink which can also be prepared at home very easily within less time.
Just grind some required amount of blackberries and add some mint leaves in a blender and keep it a side
To sweeten the drink add some chilled sugar syrup or essence to the mixture and stir well
Next squeeze a lime into a jar and if possible add white rum which is optional
And now add the blended blackberry and mint leaves into the jar in lime juice and shake it with a cocktail shaker or just add them all again in a blender for just 2 minutes
Now take a glass and pour the required amount of prepared cocktail into it and top with some soda and ice cubes and decorate with a lime peace and blackberry and a mint leaf
And here it goes your Blackberry Mojito is ready to drink
Raspberries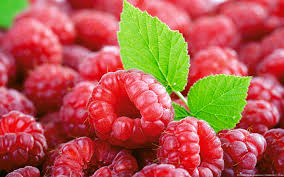 Raspberries are the fruits which are grown in the low temperature areas especially near polar regions. Raspberries are mostly red in color and pink also. There are many species of Raspberries ,even Dark purple colored raspberries , yellow or golden color,Blue color and Black Raspberries.
Raspberries are rich in minerals, vitamin C,Vitamin K, manganese and just 4% of sugar and no starch.
Raspberry leaves are used in making herbal tea either dried leaves or fresh. Leaves are also used in preparing herbal medicines.
Eating raspberry can keep you away from cancer like diseases
It has good amounts of antioxidants and phyto nutrients which is essential for human beings..fully ripened raspberries contain more amounts of antioxidants than the normal one.
It helps in increasing metabolism of the cells and clearing unnecessary fats and helps in reducing weight.So, i must say that raspberries are the excellent weight loosing fruits.
Steps to prepare raspberry smoothie:
Ingredients: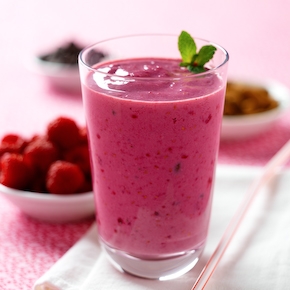 1 cup of fresh raspberries
1 cup broken Almonds
1 apple
1 banana
1 cup of Non-fat yogurt
1/2 cup of milk
1 cup Sugar
Honey
Preparation:
First make a paste of almonds and keep a side
Now add raspberries ,peaces of apple, banana into the blender
Now add the almonds mixture into the raspberries mixture with and sugar
Now at last add milk and honey and blend it for 2 minutes
Freeze this for about 1 hour and then serve it by pouring it into the glass by garnishing with raspberries.
Strawberry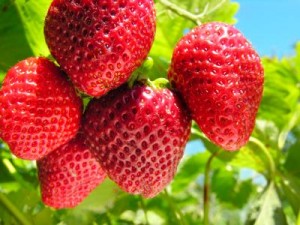 Strawberries are cultivated throughout the worldwide.
Strawberries can also be cultivated in gardens at home.
Its greatly consumed as fresh fruit or in varieties like ice creams, milkshakes, jams, pies,breads,cakes, and chocolates.
It has same health benefits as other berries have like like reduced risk of diseases like cancer , cardiovascular , and anti -inflammatory diseases .
Blueberry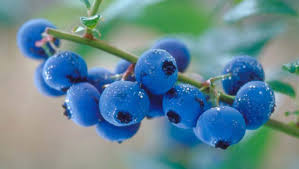 Blueberry is another variety of fruit like blackberries and raspberries . Its native to north America . It has many health benefits .
It is very useful in regulating blood pressure and maintaining sugar levels in blood.
It helps in reducing depression and improves brain memory
It contains many anthocyanins, and other pigments and phyto chemicals which helps in reducing the risks of diseases like cancer and inflammation
Similar to other berries its also used as flavor to make varieties of ice-creams, jams, jelly,cakes,desserts, juices, smoothies etc..
Lingonberry or Cow berry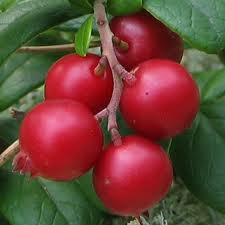 Lingonberry or cow berry is cultivated mostly on ht elands of North America
This berries are very useful in making many food products like Jam and as ingredient in some cakes, fruit juices, ice creams and breads.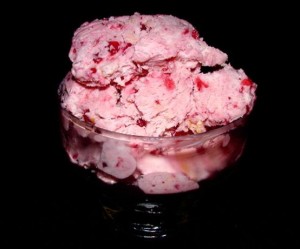 This fruit is rich in nutrients , vitamin C , vitamin A, Vitamin B,calcium, Magnesium, calcium .
Eating cranberries can keep you away from diseases like breast cancer, diabetes mellitus,and rheumatism.
Either the syrup or jelly of this fruit is used as traditional medicine to cure fever,disorders of gastrointestinal tract,kidneys and urinary tract.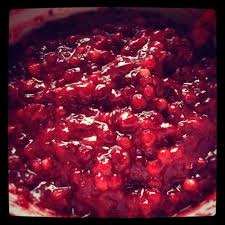 Cranberry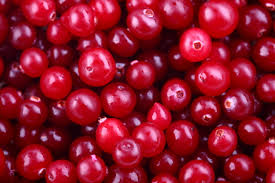 Cranberries are very similar to Lingonberry but they are little sour and bitter than lingonberries . It also has many health benefits as similar to Lingonberry .
It is especially helpful in maintaining good immune system, cadiovascualr system and also anti-cancer agents.
Its especially good for women health.
Dried cranberries , cranberry ice creams and jams are the mostly consumed varieties of cranberry fruit.