If life is a bowl full of cherries, then we are all in for a treat…!!!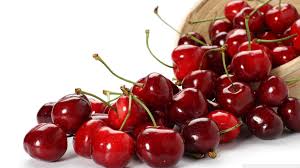 This bite size stone fruit in its vivid red hue is a summertime favorite- and each little sweet cherry packs a powerful punch of nutrients. Sweet or sour, cherries are bursting with nutrition.
Cherries have a very short fruiting season. In Australia, they are usually at their peak around Christmas time. In many parts of North America, cherry fruit trees are among the first fruit trees that ripen. In addition, to being a delicious fruit, they have attractive  flowers and are commonly planted for their flower display in spring.
A handful of fresh cherries in the summertime are a natural gourmet natural. Cherries, along with other berries, are a rich source of anti-oxidants. Queritrin – a flavinoid is rich in cherries, and has been found by researchers to be one of the most potent anti-cancer agents.
More than just a delicious fruit, cherries are low in calories. Eating cherries can help u lose weight and stay trim. A cup of cherries is less than 100 calories and packs only in 3 gm of fiber, which helps you in keeping full for a longer time.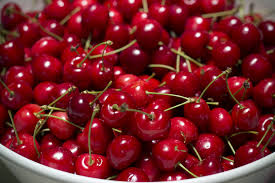 Also, these little beauties contains vitamin B such as- thiamine, riboflavin and vitamin B 6, these vitamins are crucial for the body and help in conversion of nutrients to energy.
Cherries are not only healthy and delicious, but versatile also. They can be added to anything to everything from dairy, to pork, eaten raw or cooked down to make a sauce or a shake.
They are a power-pack remedy to a large number of disorders-
1. Lowers down blood pressure-
Cherries are an excellent source of potassium, which helps in lowering of blood pressure by helping the body to get rid out of  excess blood pressure. Eating cherries can help you maintain the balance between sodium and potassium.
2. Cherries get good sleep-
Tart cherries contain melatonin, a hormone that makes you sleepy. Two tablespoons of little tart juice is used as a tasty bedtime sleep aid.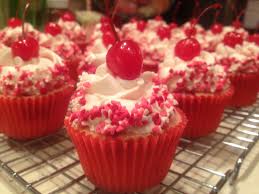 3. Cherries help fight cancer-
The distinctive red hue of the cherry is due to the flavinoid called cynaidin, which in combination with anti-oxidants of cherry can help fight the free radicals of the body. Also cynaidin, helps to keep cancerous cells in control.
4. Cherries help ease arthritis pain-
For those who suffer from arthritis and gout, eating 2 cup of binge cherries can give a lot of relief. Cherries can also reduce painful inflammation by decreasing the amount of the reactive protein produced.
5. Helps cure migraine-
Cherries help in curing migraine problem, by reducing the inflammation in the body. The cynaidin flavinoid of the cherry can aid  in reducing the migraine headaches.
6. prevents premature ageing-
cherries are rich in two important flavinoids- queritrin and isoqueritrin, which act as antioxidants and work by removing the by-products of oxidative stress, thereby slowing down the process of pre-mature ageing.
Some easy cherry recipes:
1. Cherry beer cake-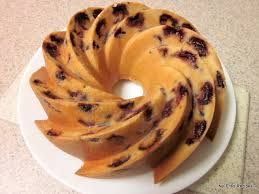 A. 3/4 cup cherries
B. 2 cup all- purpose flour
C. 2 tbsp baking powder
D. 1/4 tbsp salt
E. 4 eggs
F. 2 cup granulated sugar
G. 2 tbsp vanilla extract
H. 2 tbsp melted butter
I. 1 cup cherry wheat beer
J. 1 tbsp baking soda
K. 1 pack cream cheese
L. 1/2 cup chopped walnuts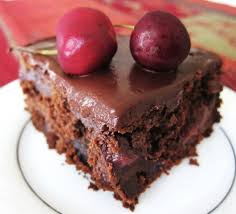 In a large bowl, add butter and sugar until fluffy. Add eggs, flour, baking soda, vanilla extract, baking powder and salt. Add walnuts and cherries to the mixture.
Transfer the mixture to a battered pan, which is greased with oil. Bake the cake in the preheated oven kept at 350` C for 25-30 minutes. Cool it for 10 minutes.
For frosting in a large bowl, beat cream cheese till fluffy. Then add sugar and water, to achieve consistency. Add food coloring, if required. Spread the frosting over and between the cake layers.
Spread walnuts over the top layer.
2. Cherry milkshake-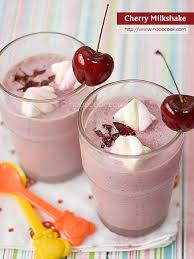 Vanilla ice-cream
 2 tbsp milk
 Fresh cherries
 Marshmallows for garnishing
Chop the cherries, into small dices by removing the stalk and the seeds. Blend ice-cream, milk and the chopped cherries until smooth. Do not over blend it. Pour the shake into glasses and garnish with stalked cherries and marshmallows.
3. Vegan cherry pie-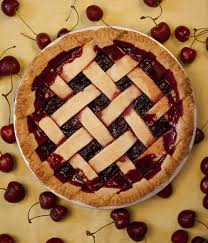 A. 1 1/4 cup dark cherries
B. 1 1/2 cup whole wheat pastry flour
C. 1/3 cup unsweetened cocoa powder
D. 1 tbsp baking soda
E. 1/2 tbsp salt
F. 1 cup sugar
G. 1/2 cup oil
H. 1 tsp vanilla extract
I. 1 cup coffee powder
J. 2 tbsp apple cider vinegar
Preheat the oven to 375` C and in a medium bowl mix together flour, cocoa powder, sugar, baking soda and whisk them. In another bowl, add coffee powder with cold water, oil and vanilla extract. Now mix both of them together. Now, add the apple cider vinegar and mix till it is evenly distributed in mixture. Add cherries to the mixture, and do not whisk now. Bake for 35 minutes and then let it cool.
Garnish with chocolate chip and stalked cherries.