History of Meenkashi temple :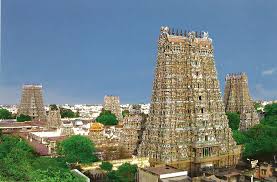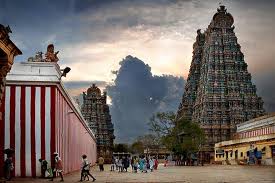 Meenakshi Amman temple  is an ancient temple which is located on the banks of river Vaigai in Madurai district  of Tamil Nadu.
 Meenakshi Amman Temple is also called as Meenakshi Sundareshwar Temple. This temple is more than 2500 years old. This temple is dedicated to the deities mainlyMeenakshi who is the modern avatar of goddess Parvathi and Sundareshwar as Lord Shiva.
The temple was originally built during 7th century by the first Pandya's .
Malayadwaja Pandya who was one of the kings who ruled Madurai, in South India.Meenakshi was the daughter of the king  Malayadwaja Pandya and queen Kanchanamala.
Meenakshi was a miracle child gift given by god to both the king and queen after their sincere performance of yagna to have children's , as they din't have children's from many days.
Meenakshi was a brave girl who was thought the art of war and martial arts. She got married to Lord Shiva . So Meenakshi temple was built after her and Madurai city was formed around the temple.

In between 12th century to 13th century some sultanates of Delhi started abducting the wealth from south India because of the religion discrimination.
Malik Kafur, a Muslim who was the army in general of Delhi sultanate  Allauddin Khilji, started looting wealth and destroyed many Hindu religion temples in south India which included Madurai Meenakshi temple.
 So again the Meenakshi temple was rebuilt again during 1623 and 1655 CE which is now the present structure  of Meenakshi temple.
Even by today the temple gets it design and temple enhancements done by some rich people who offer it as a gift to the temple.
Structure of the temple:
This temple occupies a land of 45 acres. It consists of 14 gopurams which are about 40-55m tall in height. Among all the towers south tower is sad to be the tallest tower which is about 170 feet tall.
The oldest gopuram is the Eastern tower which was built by Maravarman Sundara Pandyan in 1216-1238 CE.
The temple also consists of a golden shrine in the middle of the temple and also a pond with a golden lotus inside the water
The temple said to be consisting of 30,000 sculptures in the temple.
 Madurai Meenkashi temple is one of the wonders of the world. The temple receives annual revenue of 60 million , through the  devotees,visitors and tourists.                                                                                                                                                                        

There is thousand pillar hall  which was constructed by Ariyanatha Mudaliar in 1569. Towards the west of the hall there are the musical pillars each one when touched gives different musical notes.
Festivals and culture at Madurai :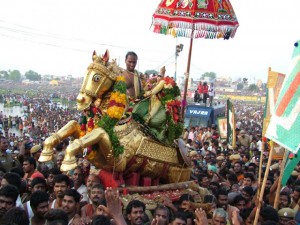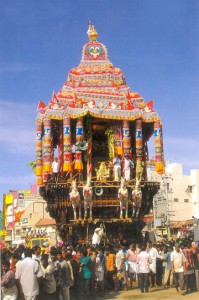 Though modernity has hit Madurai city even today  people follow the traditions and culture perfectly and their love and respect  towards Meenakshi goddess as the princess of Madurai still prevails in them .
 Meenakshi Thirukalyanam is a wedding  festival of Meenakshi celebrated in Madurai during month of April and also April month marks as the beginning of Tamil month in the new year which is also called as Chithirai Thiruvezha.
 In the same month there are many other events like Ther Thiruvizha is a chariot festival and Theppa Thiruvizha is a Float festival .
 Avani Moola Utsavam is a 10 day festival performed for Lord Shiva. And other festivals like aadi masam festival, navaratri and shivaratri are also being  performed with a great desire.
Traditional wear:
People in the Madurai city follow the traditions in wearing Sarees and Dhoti's which is also the common tradition of Tamil Nadu.
 The strict rules are to be followed when the people go to any temple . Especially in Madurai Meenakshi temple  only men and women in dhoti and sarees are allowed inside the temple.
Traditional foods of Madurai :
Crispy Vadai and Puliodharai is the divine prasadam available to devotees inside the temple premises and also in the small hotels and restaurants of Madurai.
Kalla Sundal is a wonderful snack item available near the streets of  Madurai Meenakshi temple. Kalla Sundal is the Chick peas boiled and fried and tadka is added and served with hot pepper and green chillies.

 Adhirsam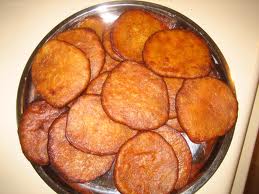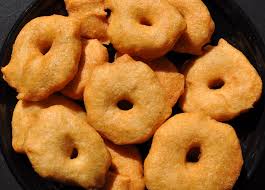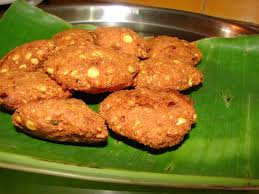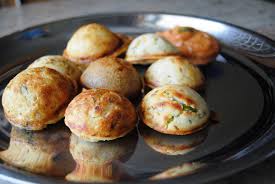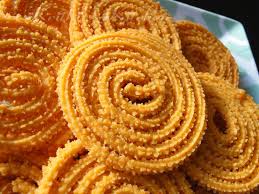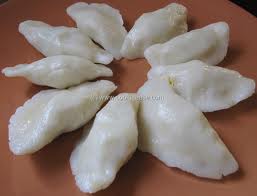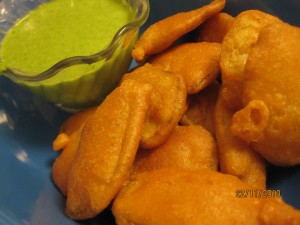 Paruthi paal  is a drink made out of cotton seeds, jaggery , coconut, milk and rice flour.
It is a very famous drink available only in  Madurai and other parts of the Tamil Nadu.
 This drink has many health benefits too ,it is good for the people who suffer with frequent cold and cough, good for diabetes patients, and also reduces heart related diseases.
Its very low at cost.
Pathaneer is another hot summer drink extracted from the palm trees . It  is one of the old traditional drink where people still love to drink.
Jigarthanda  is a traditional drink or beverage which is specially available only in Madurai. Jigarthanda is nothing but a cool drink . Which is sumptuos to taste and its prepared using  milk ,ice-cream,badam extract and the essence syrups and sabja seeds  or sago.