Who doesn't know about Maggi? It has emerged as India's Favourite Snack over the last two decades. People from all walks of life as well as all age levels enjoy this snack to their heart's content. How many of us have pondered over how this product, which was so alien to the common Indian way of dining, has come to be so popular and loved by all of us? Here is a little historical perspective added to Maggi.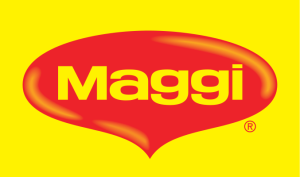 Maggi is an international brand of instant noodles and other cooking aids owned by the Swiss multinational food and beverage company, Nestlé. Nestlé India Limited (NIL) introduced Maggi "2 minutes" noodles in the Indian market in 1983. At first it was available in three flavours namely masala, Tomato and Chicken flavours. The venture was a big success due to the way the product was promoted and advertised.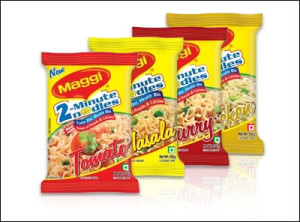 The Background
The 1980s is a significant decade in India's history as an independent nation. Under the Rajiv Gandhi Government some minor reforms were introduced which set off India's economic growth. Now there was an attempt to move towards integration with the world economy and greater contact with other cultures. These reforms were a precursor to the liberalization process of the 1990s.
Initially, Maggi noodles was launched at a low price of Rs. 2.10. The company wanted to increase its profits. The most logical means to achieve the end of increasing demand was to create more visibility for the product through advertising. Maggi also used other marketing strategies such as distributing free samples, offering gifts against empty wrappers and offering complementary gifts for children with the purchase of a packet.
The main competitors of Maggi were homemade snacks whose preparation was time consuming, and snacks available outside which were considered to be unhygienic. The advertisements used to promote this product reiterated the fact that Maggi was (i) convenient to make, (ii) safe to consume and tasty and (iii) low priced.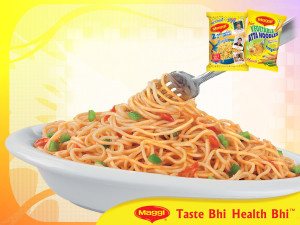 Over time Maggi became a popular brand and gained acceptance in the Indian household as an easy to cook snack. It was also a favourite among children. Maggi then gradually reduced the quantity of noodles per unit/packet and increased the price. This helped the brand to make more profit on each unit.
What lead to the growth of MAGGI?
Essentially the following were the two main reasons for its increased visibility and acceptance in India.
1) The Spread of Television
When Maggi was being introduced in the Indian market, the television network was spreading fast and more and more people were beginning to own television sets as part of their material environment.
2) An 'Indian' Snack
Advertising of Maggi faced barriers from the social environment too. At first noodles in India were perceived as a very Chinese product. Indians were also not very open to try new food items and flavours. Maggi had to be projected as an Indian product with an essentially Indian taste. Hence, FSL developed tastemakers to cater to the Indian consumer. That led to the growth of our very own "Maggi Masala". They localized an otherwise alien product.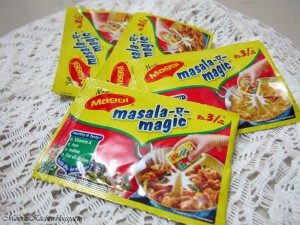 Also, the competition from homemade snacks, street food and traditional past and noodles was quickly calculated. Maggi was positioned at a distance from all these products…as food item that was homemade but easy to cook and hygienic.
Initially, the company observed that as more and more women went to work, they had less time to cook for and spend time with their children. So, Food Specialties positioned the product as a convenience food product aimed at the target group of working women. However, they faced difficulties with their sales. After carrying out market researches and surveys they found out that children were the biggest consumers of Maggi noodles. Along with promoting Maggi as a brand, they also had to promote instant noodles as a concept.
How have the Advertisements helped?
Consider a 1980s commercial of Maggi in which a lot of children are playing cricket. One of them calls out to his mother and says that he is hungry. The mother says 'Just two minutes!'. A song starts to play in the background and the mother confesses, 'When children are hungry, it's always Maggi!'. In 2005 Maggi launched Vegetable Atta Noodles with the tagline 'Taste Bhi, Health Bhi'. In conjunction with this idea of health, the idea of a family and the relationships within it became important.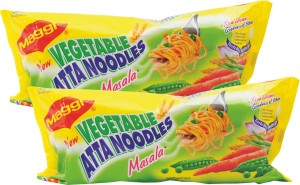 Maggi's attempts to draw a bridge between relationships and consumptions for the sale of its products reached a peak with the 'Me and Meri Maggi' campaign that celebrated its 25 years in India. The tagline of this campaign was 'Maggi ke haseen pal likh kar bhejiye, aur famous ho jaaiye!'(Write to us about your memorable moments with Maggi and become famous!).
As suggested by the tagline, the campaign required consumers to send the company memorable moments related to Maggi and the company would publish them or share it in public. What the promoters of Maggi were trying to do was to advertise it as a brand that was entwined with the relationships of people and also strengthened them. The stories were all real and hit an emotional chord with the consumers. Also, by showcasing the presence of Maggi over so many years in so many 'moments', the brand tried to reiterate its dominant and strong status as a brand in India in a subtle fashion.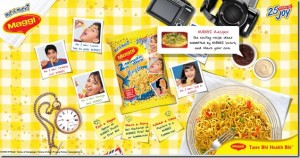 The campaign involved advertisements in the press, radio, television, websites and online banners. The campaign was talked about everywhere. Over 30,000 people sent in their stories out of which 500 were shortlisted and appeared on Maggi packs. Three stories were turned into advertisements.
We can see how with the use of efficient strategy and good advertisement, this product has become so popular amongst the youth of India. We all love to eat Maggi but how many of us begin to think about how it came to be so popular and universally recognized?