" Food is the beginning of wisdom. The first condition of putting any thing into your head and heart, is to put something into your stomach."-
–          Ludwig Feuerbach
It is something you can't resist.You NEED it.Maybe the models with a 69 cms waist don't need it but , whatever! Food is everyone's need and for people like me , well , its our crack!Food has had the likes of Bobby Chin, David Rocco ,Gordon Ramsay and Nigella Lawson on its fingertips.And good food is anyone's getaway.
So in this article , let me take you through the rocky limestone mountains, the narrow cobblestone streets,into the kitchens where all the women work and cook together like it's cake walk ( I must warn the non-foodies that cooking is an art .Your mom must have made you realize that times uncountable….so BEWARE! :P). A place with its eclectic mix of cuisine.Lets dive into the fine culinary culture of Malta.
Many civilizations have occupied the Maltese Islands over the centuries. Located in the relatively narrow straits that separate Sicily and the coast of North Africa, Malta is of great strategic importance, and the islands have changed hands many times throughout recorded history. The United Kingdom gained control of Malta in the early 19th century, making it a British colony.The food was no exception.And so, the vast repertoire of dishes which would be considered as making up the traditional Maltese cuisine are infused with a complex history of colonialism, trade links, and multi-cultural influence.
Maltese cuisine does share some ingredients with the other Mediterranean countries like pasta, tomatoes, olive oil, fish, garlic, rice etc. but it has also enriched the food with its rich, regional diversity and left its mark on several dishes.
If you want to try the local cuisine you can very well do that in any village bar. A fine Maltese vintage wine with `gbejnet ( sheep cheeses) , a dish of olives, zalzett (coriander flavoured sausage) with Maltese crackers known as galleti and some bigilla ( bean plate) ladled with Maltese bread and olive oil is bound to make your summer days a little more tasty, a little more yummy! 😀
As for the cold days, just grab a cup of coffee or a glass of wine with hot pastizzi (savoury ricotta filled pastries)!!! And who doesn't love ricotta!? <3<3
If you are planning a day out at the beach, do not forget to try the hobs biz-zejt, a snack made from a thick slice of crusty Maltese bread rubbed with juicy tomatoes and topped with some fresh mint, onion, sheep's cheese and anchovies all doused with a good amount of green olive oil.
In the mild, humid winter , restaurants with outdoor seatings bring on bowls of golden minestra which is a thick vegetable soup served with Maltese bread and oil. Fish is a consistent aspect of the Maltese cuisine and the aljotta, a delectable garlicky fish soup is savoured by many.Depending on the season, you can see spnotta (bass), trill (red mullet) and cerna (grouper).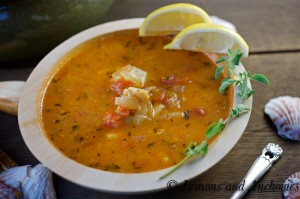 With the globalization, the culinary tradition of a place tends to decline but Malta seems to hold onto it's roots strongly. Nationally, the Maltese celebrate the Imnarja, a harvest festival held in June during the Feast of Saint Peter and Saint Paul, and the Regatta on September 8, which celebrates Malta's victory over the Turks during the Great Siege of 1565 and Malta's resistance to Axis bombing during World War II. However, the largest celebration in Malta occurs in mid-February during the festival of Carnival.This calls for summer villages producing street foods.The take- away restaurants too, offer sweet foods like imqaret (date pastries) and Qubbajt (nougat) which you can enjoy along with the fireworks and processions of the Carnival.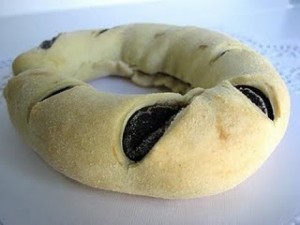 The Ross fil-forn ( baked rice), imqarrun ( baked Macaroni) or timpana ( a special rich pasta baked in a pastry case) followed by rabbit or meat dishes with potatoes and vegetables are a favourite when it comes to special family meals.And the special occasions also call for desserts!Easter sees the production of Figolli which are almond stuffed pastry figures and during Christmas qaghaq tal-ghasel (honey rings) are famous. But if the occasion is none of the above, then a simple Cassata ( ricotta filled sponge with marzipan), Sicilian-style, semi-freddo desserts, Helwa tat-tork (sugary mix of crushed and whole almond) or some Kannoli (ricotta filled with fried pastries) is perfect with cup of coffee or without coffee also!Its dessert after all!! 😀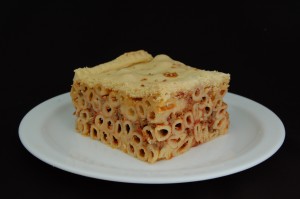 Malta may not be as celebrated like its neighbours for wine production but Maltese vintages are anything but spectacular. The international grape varieties grown on the Islands include Cabernet Sauvignon, Merlot, Syrah, Grenache, Sauvignon Blanc, Chardonnay, Carignan, Chenin Blanc and Moscato.The indigenous varieties are Gellewaza and Ghirghentina that produce some excellent wines of distinctive body and flavor.
So, if you are ever in Malta, I can promise you that you won't be let down by the food, the picturesque palaces and cathedrals, public squares, or the people. When you sit in front of a baroque castle, chumping away at a zalzett and watching the sunset , you make a memory and one that you definitely do not want to forget.