Summer is at full stretch and the scorching heat and frequent power cuts don't make it easy to fancy this season. There are still stuffs that we do root for throughout the year. Yes! I'm talking about long vacations, hometown visits or vacationing in the hill stations! But for all the "Foodaholics", out there awaits the king of all fruits. Yes! MANGOES!! Though age is no category for a mango maniac, still I believe that kids are best examples of the same as to them apart from joining exciting summer camps or watching TV for endless hours, mangoes do hold a special place. Have to admit watching kids eat mangoes with pulp all over hands is an off-putting yet adorable sight. They are ones who won't count calories but would feast upon them and contest with their siblings of who had the most like a true Mango maniac! As a kid when we used to head for our hometown, the sight of mango laden trees and lots of them used to get us frantic! Even in the cities at that time the quality of mangoes available in the market used to be fine and more feasible for the "Feast contests".             Nowadays, we find it difficult to make a difference between which one is naturally and which are artificially ripened mangoes as both of them look almost alike. Well, to be honest artificially ripened looks more alluring. There are many features that set them apart like artificially ripened ones will have distinct patches of green color and their taste gives slight burning sensation in the mouth.  It is said that to get the taste of natural mango one should wait for the season to set in like after April. Now to list up all the mouth watering delicacies made from mangoes, though note that this wouldn't include any sophisticated recipes but more like a list of the best homemade "Beat the heat" and other refreshments  from mango. Just to be sure Do Google the recipes for them!
AAM PANNA!
Refreshing drink made from raw mangoes, Aam panna is made by taking the pulp out of boiled raw mangoes and then mixing the pulp with water adding sugar or jaggery. Of course not forget, Ice! Having a chilled glass of Aam panna after an exhausting day in office or playing all day in the scorching heat surely refreshes the senses.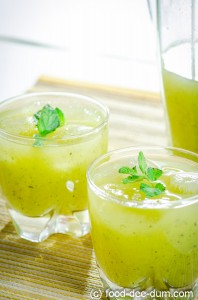 AAMRAS!
Aamras is nothing but mango puree flavored with cardamom and saffron. This refreshment goes well with Puris, Paranthas or can relished solo. Sweetened naturally doesn't have added sugars and one can enjoy this with limited calorie intake.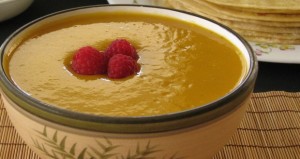 MANGO SMOOTHIE!
Delicious summer drink prepared by blending mango pulp with almost equal amount of water and lime juice (as per preference). Sugar or sugarcane juice can be added to sweeten it more.Smoothie should be served chilled.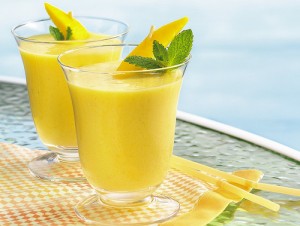 KHATTI MEETHI CHUTNEY!
As it is not so much popular than the above refreshments, so I don't know what its market name is. Regardless in our household it has been given that name.So, it's basically prepared by frying raw mango pieces with mustard and cumin seeds. The fried mango pieces are the poured into hot sugar or jaggery syrup and cooked for few minutes.This mouth watering chutney tastes tangy-sweet and goes well with the meals or can be enjoyed as it is.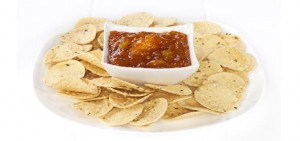 MANGO MOUSSE!
One of the favorite deserts ever! Mango mousse is a light and creamy sweet dish prepared by both using egg or egg less. Prepared by blending the mango pulp with honey and cream and refrigerated for 30 minutes or so. This can be served with your favorite toppings like blueberry, tooti fruity e.t.c.  In the egg version while blending, egg whites pre- cooked in caramel is added.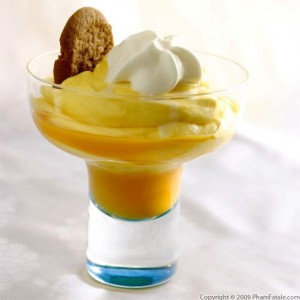 MANGO UPSIDE-DOWN CAKE!
Fan of baking? If not too, this flavorsome cake is worth every bite.  Prepared like any other cake with a twisted layer of mangoes at the bottom. Top the cake with whipped cream and there you have a perfect piece of delight.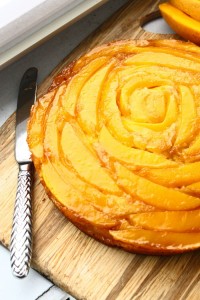 Okay, so the point made Mangoes are "Kings of Fruit". Apart of being awesomely delicious let's see if they carry more value.
 SKIN
Having acne problems? Boil a raw mango, take the juice and apply as an acne remover. Mangoes are believe it or not great cleansers and exfoliate your skin too. Add wheat flour to mango pulp and apply this mixture to clean pores in the skin from deep within. For exfoliation purpose blend peeled mango with milk and crushed cashews or oat. People with sensitive skin can use mango-milk pack for refreshing their skin without worrying about reactions. Mangoes are also known to remove blemishes and enhance the skin color because of the presence of vitamin A, C and Beta carotene.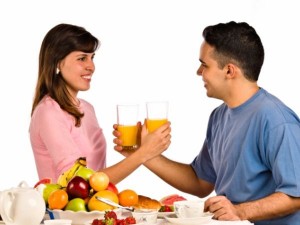 HEALTH
4000 Years and older this fruit contains abundant levels of anti-oxidants  which is said to beneficial for preventing diseases like cancer, leukemia e.t.c.  It helps improving the eyesight due to presence of vitamin A. Additionally, the presence of fiber and Vitamin C helps in bringing down cholesterol and it increases metabolism.Mangoes are said to be rich in folic acid which helps in improving fertility.    So, a Mango maniac yet? There is around a month more for the mango season to get over, make sure you grab a bite of delectable must haves from safe to say now an "All rounder" fruit!