It's start of July and there had been few showers to subtly start the season of drizzle. Monsoon's here! Except the all unpredictable showers and muddy pools on the road, there are so much beautiful stuffs to root for. Romantic day offs and bread pakoras!
Thinking of bread pakoras, we all have specified snack list for almost every season. Summer season had Mango chutneys, ice creams, shakes and squashes. For the monsoons spicy and crispy snacks do the roles of best treats.  One of strong points of evening snacks are they gratify the hunger between the two meals that is lunch and dinner. Whether it may be a school going child who came home after playing outside for hours or a housewife retiring from chores, evening snack refreshes us. Now, what snacks could we relish especially in some seasons, like for instance you would not want samosas on a summer evening or ice cream in winters? And as the topic goes all in for monsoons, we won't deny relishing warm snacks on the rainy days.
Just before we start, notice for all the calorie-watchers! Snacks mentioned below aren't in any order put up considering their calorie values. So, indulge in the post warding off the concern for fat count.
BREAD PAKORAS!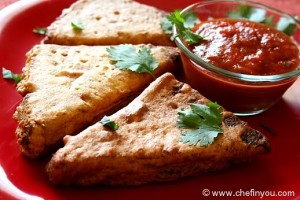 For the stale yet to be passing the date of expiry bread loaf, stuffed pakoras are a delicious rescue. It can either be stuffed with preferably mashed-spiced up potatoes or cheese and then can be shallow or deeply fried. The bread is soaked in gram flour and then fried. Bread pakoras like many varieties of pakoras are best when served with mint/coriander sweet, sour and spicy chutney. The chutney is prepared by grinding coriander and mint leaves along with ginger and garlic. Salt and a small amount of tamarind paste can be added, totally as per your taste preferences.
CHOLE BHATURE!
Next in the line is the best Punjabi meal to energize up a lazy damp afternoon.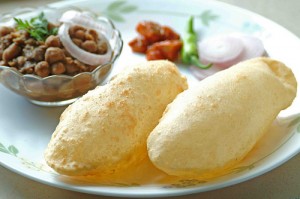 Chole Bhature is prepared in two parts and served as one dish. Chole is made by soaking chickpeas and then is prepared in typical North Indian style which includes ingredients like chopped onion and tomato cooked with coriander seeds, spices and ginger and garlic paste. Dried mango powder or as known as Aamchur powder is often used too. Bhature part is basically a kind of Puri made up by dough containing maida flour with yogurt, baking powder and sugar (as per taste). This dough is covered in damp cloth and kept overnight in a clean and dry place. Chole Bhature serves as a perfect mouth watering meal for an unpredictable monsoon afternoon.
SAMOSAS!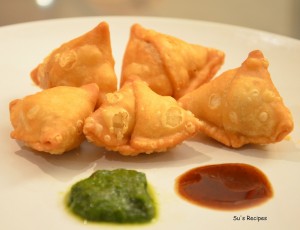 How can we discuss an Indian snack list and not mention the very popular Samosas? A samosa is a fried pastry with filling of generally spicy mashed potatoes, onions and lentils. Very popular yet not expensive at all and relished snack all over India, WAIT! Abroad too, Samosas are just blessing on a cold monsoon evening. You wouldn't like missing on to some Green or sweet chutney with it.
Like samosas, kachoris are also a popular spicy snack alternative and can be easily prepared in the household.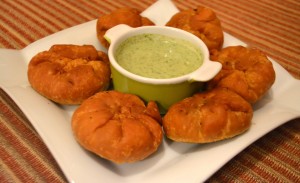 POPCORN TIME!!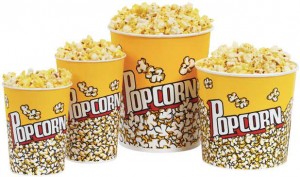 Watching a movie? We all know that popcorn is a must. So, why it is specially mentioned here? Well, it's about how we wade away the clamminess of weather by adding some flavors to the popular snacks. Butter, chili flakes or cheese can be added in the popcorn for that warm snack for the movie time. If you are not much fan of popcorn, then you can also prepare "Pyaaz (Onions) ke pakore"! It serves as an excellent movie time snack and one or two of pakore equals a handful of popcorn, so you munch less.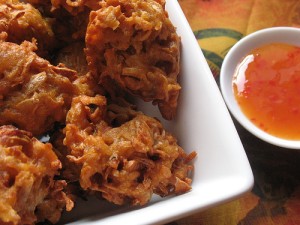 Easy to prepare pyaaz ke pakore is prepared by chopping onions in long slices and dipping them in mixture of Besan (Gram Flour), water, salt and chili powder. The dipped onions are then shallow or deep fried and served with the obvious green chutney or even tomato ketchup would do.
FOR THAT SEASONAL FEVER.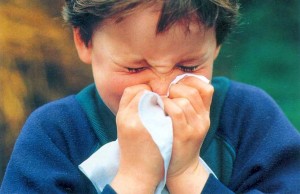 It's not unknown to most of us that whenever season changes and especially from summer to winters or monsoons, there is a scare of catching viral fever and cold. For the cold, soups and dals are the best. Now, how can we make it more tasteful? Yes! Additions! Manchurian balls, chicken and mushrooms!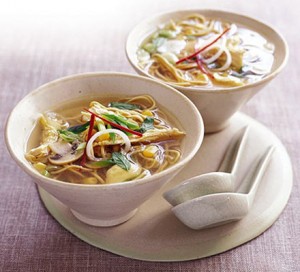 Okay, before we miss. Dal Makhani! Perfect cure for the "mood gloom". Nutritional balance? Check. High on potassium and sodium value, it doesn't deny the presence of calories but that shouldn't be an excuse for not indulging into this elegant rescue from the taste bud numbness caused due to the cold.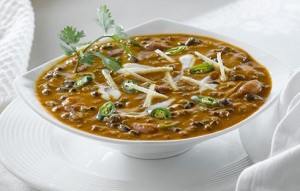 Jeez! CHINESE!
Discussing soups and just about to forget Chinese food! Almost everything available in this cuisine goes so well for the monsoon season snack. Yes! Especially Maggi Noodles! Now, if you're bored with noodles, MOMOS!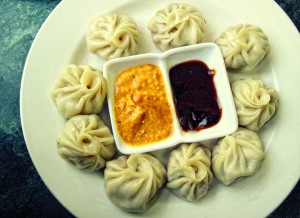 Momos are steamed/fried dumplings stuffed with either vegetarian or non vegetarian ingredients. They originally belong to Nepali culture Hot momos served with the chili sauces are just the excellent evening snack ever. Other to be mentioned Chinese snacks and starters just for this weather are (In no particular order) :
(a)    Spring rolls
(b)   Shanghai Chowmein (Well, it comes under noodles category)
(c)    Siopao (Stuffed steamed dumplings)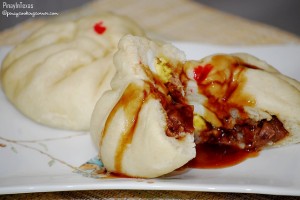 (d)   Jian Bing (Chinese crepes)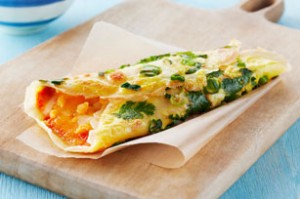 So, here there you have! This checklist mentions just some of the worth savoring snacks and dishes for the monsoons, all must tries. Other than that, experiment and make your own custom season based dishes checklist!
Don't let the rain damp away the hunger pangs! Happy Monsoons!