If you really wish to get-away from the stereotypical venturing of 'popular' places and join me in my gastronomic peregrination through an array of exotic spaces hid within the heart of one of the most popular urban destinations, your very own B'lore and discover for the ultimate "experience of the unknown", then here's your chance!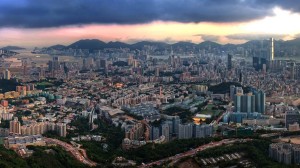 Bengaluru, commonly known as Bangalore or B'lore, which is 'usually' adorned with various titles of-the Silicon Valley of India, the Garden city, the most sought Cosmopolitan city, and so on, is where we are about to head to, but with a savoury twist! I take you to this journey with a promise of showing you the most enchanting incarnation of Bangolorean cuisine, hid within the pompous razzmatazz of its urban life!
Embroidered over the Deccan plateau in the south-eastern part of Karnataka, it is its capital and already enjoys being exalted at the height of 3,000 feet above the sea-level, the fair weather (only if you can ignore the result of urbanization-Pollution) is thus explained!
Now, too much of talking done, to keep things simple and compact, here's my awesome list of things you HAVE to visit and eat, to wholly experience Bangolorean essence!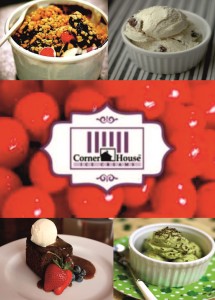 If you're the 'Dessert-Daisy', your life finds meaning here!

The Corner House Ice Cream

, Residency Road, with an illustrious past of over 25 years, provides you with a haven of delectable delights starting from the simple Hot Chocolate Fudge, Hot Butterscotch and Chocolate Mint to the supremo Rum N Raisins, Death By Chocolate, Rocky Road, Brown Bomb and many more! Promising 100% dairy products since 1982, once a fun food café transformed to an enchanting ice-cream and sundae parlour now, is where the true illumination of indulgence unravels itself while you're cascading with enthusiasm at their heavenly delights.
Levitating through the allée of nostalgia, find yourself at Pecos, near Brigade Road, which seems but somehow stuck in the 1974s,with its classic, dark interiors encased within quaint walls with posters and framed music icons and an impressive collection of retro music playing in the background. A refreshing mithridate to the swathe of pubs in Bangalore, Pecos is a charming classic pub, where you can relax in sweet reveries of the past while ,with pitcher of Kingfisher and a bunch of friends to keep you company, you're let afloat on an bevvied mist hearkening and humming to Dylan, The Stones, Leonard Cohen and so on. The food, here, is just eruptively delicious, especially the chilli beef and pork sausages, and the tamer chicken wings.
And now, a legendary place near Lalbagh Botanical gardens, where you simply HAVE to go, once in Bangalore-

The Mavalli Tiffin Room(MTR)

,which is indeed synonymous to Bangalore since 1924. Although you'd have to bear bucket loads of patience to get your seat and then your serving, once the food arrives, you would know, all that exercise was worth it! From filter coffees, early morning breakfasts, lunch thalis, masala dosas, rawa idlis, bisi bele bhaat, kesri bhaat, sweet boondis to honey halwas, badam burfis, chandrahara and what not, you can find here an entire assortment of dishes epitomizing the magnificent Karnataka cuisine.
Also, once done with the scrumptious and unctuous indulgence, do take a healthy stroll around the bushes of the garden to explore the bewitching glass house, a replicated version of the lovely Crystal Palace in London.
If your urge to experience some more of Karnataka's traditional moreish decadence is not yet over, hop in to another exalted food destination at Gandhi Bazar Circle, Basavanagudi-The Vidyarthi Bhavan, which is famed to serve Bangalore's most plump, fluffy on the inside and crisp on the outside, ghee-lustred Masala dosas. A very pocket-friendly venture (approx. Rs. 150 for two),this place gives you an extra delightful performance of 'food-circus' by their super-waiters in dhotis who can be seen juggling with 10-20 plates and serving them with electrifying speed and precision! However, its remains closed at lunch-time, as they staunching regard that their offerings are merely for tiffins and not meals!
Get ready for a trip to the inception of liquor industry of B'lore, at Dewar's bar, which is famed to be one of the earliest bars of Bengaluru. This 1920s bar posted on an attenuated lane of Cockburn Road near Benson town, Bangalore, and appears more like a heritage building(than a bar),wooden roofed, with cane furniture and framed pictures of Hindu as well as Christian deities on the walls. The food, here is a special surprise by Richard who is the Kitchen king of this place. A mechanic cum cooking-enthusiasts, he is sure to unleash you senses with his incendiary fried met and offals. Known to be the favourite hang-out spot for Tamil superstar Sivaji Ganesan and the city's richest and renowned theatre owners, this place with its olde worlde charm, is surely to add another feather to your cap of toothsome adventures!
An abode of luscious vegetarian food,

Halli Mane

is one of the most talked about authentic vegetarian restaurants of Bangalore, located in Malleshwaram .Literally the name means "Village Home" (Halli: village; Mane: home) and so does its exteriors and interiors suggest with rangolis and flower decorations at the entrance, tiled roofs, natural brick walls, lofty ceilings and bounteous greenery, everyday seems festive here! It is a MUST-experience for the bona fide Kannadiga cuisine, (such as ragi mudde, akki roti, soppu saaru, malnadu kadabu, obbattuand payasam etc.) born out of the recipes from agrarian Karnataka that are made using traditional cooking methods, from the staples of the state, and served in the most exquisite Karnataka style, on banana leaf which is laid out in an elongated row.
As mentioned before, this place is usually always alighted with the festive mode, as it regularly hosts fests for organic food, festival delicacies and niche community food. However, if you wish for an extra jingle to your trip to Halli Mane, try visiting this place during occasions like Ugadi, Dasara, Ganesha and Deepavali, as your arrival here would be made more special with traditional pujas and serving of delicacies synonymous to the occasion. Established with an intention of bringing together the much fading tradition of elaborate joint family meals, in the generation of nuclear families, through the rich journey of flavoursome delicacies, is an apt place to come with your entire family to bring back the much loved simplistic reveries of the past!
Weary of all the dosas and idlis and hankering to set your eyes and bite through succulent pieces of meat? Welcome to the Shivaji Military Hotel! Though lingering into any military hotel would've done the needful, but an elitist would want the best, and so the BEST it is! Located at the opposite of Banashankari bus stand, Jayanagar, this is a hotspot for all 'non-veg Romeos' and 'biryani-bonkers'. Other finger-licking items include the chicken-legs,chilli chicken,lamb chops and mutton dry. Though this place dons the back-to-school ambience, wooden seats stowed out neatly in an otherwise empty room,where being 'empty' and neat is indeed paradoxical, due it the swarming crowd during the peak hours, so do beware! The Chicken Biryani and Chicken starters get served from 8am till 11am, while from 11 till 3pm, Mutton Biryani and Mutton chops rule their world. So on your next trip to Bangalore, do step in to delve into the sapid extravagance of charcoal cooked biryani and smoky meat served traditionally on banana leaf that enhances its flavour furthermore.
Now, another dwelling awaits you in this 'Time-travel endeavour' on St Mark's Road, that would apparate you to the good old days of Bangalore in the 70s,at

Koshy's

. Experience a time wrap once you set afoot within its chambers and forget about pollution, traffic jams, and other products of advancement that followed the IT boom. Mostly crowded, this place brings together all Bangaloreans, from students, theatrewalas, egalitarian assemblage of journalists, to the retired denizens,Lonely Planet tourists and so on, all cramped up within its bustling expanse, where waiters in bandgala coats cruise through the room to the beats of the whirring fans and the clatter of old cutlery!Prem Koshy, the present owner of this three-generation food joint boasts about this place for having fed almost everybody from Pandit Nehru to Queen Elizabeth. This food junction is extremely lively and is the best place to bump in with friends and spend hours over they're amazing coffee, special appams-and-stew, while chatting away or snooping over conversations.
Ho, I have something different up my sleeve! Unleash the Pirate within you (if you're a Pirates of the Caribbean enthusiast) and come aboard to

The Bierre Republic

, while meandering through the alleyways of the Church Street. From the gigantic antique mirrors at the entrance along with antique wooden beer barrels heaped at the corner to welcome you, the faint lighting, the archaic wall hangings, to the muffled whiff of an old ship, the wooden staircase ushering to what seemed like an open wooden deck of the ship, everything is simply enthralling! And blimey, The unexpected whisk of the open and enclosed interiors of the restaurant cum bar whilst providing an alluring view of the outside, is what defines this place. For special events and parties, they also have a stage-like area and a DJ console. Get settled down with your tankard of grog, I mean beer, while the menu comes to your table in parts. If you love gooey, cheesy and luscious debauchery then the Chicken pizza is your sinfully mate 'round here. Apart from that, the flavoursome BBQ chicken is a delight. Served with a candle burning underneath its presentation traps the flavour and adds on the smoky edge to it. Frankly, this place, its liquor and food miscellany, along with the extra edge of pirate theme makes it a very attractive endeavour!
Ok, this one's the last but not the least, the best way, in my opinion, to have end this odyssey. Not authentically Bangolorean for its food, but the ambience so deserves a thumbs up, of The Rogue Elephant Café. Though (sadly) you might not find, live elephants loitering around your tables, this restaurant, built in a lovely colonial bungalow, opposite Krishna Rao Park in Basavanagudi, provides you a visual treat with its vintage setting-marble top or heavy wood tables coupled with diverse chairs, and colourful net hammocks overlooking a magnificent garden that the house is attached to. With an extremely romantic setting- jackfruit and mango trees sharing the expanse with delightful rainbow-hued flowering bushes and of course the coconut trees, this place epitomizes tranquillity, where you can relax while reading a book, or breathe in the fresh air while watching the world pass by, and experience unperturbed nature, whilst digging into the bowl of ecstatic white chocolate pudding, steaming chicken lasagne, cinnamon roll or mezze platter. They even have little shop 'round the corner called Ambara that sells all kinds of vintage artifacts, clothes, gardening items, etc. Come here to literally breathe in the laid-back attitude of B'lore, afloating in recollections of your otherwise electrifying trip, or maybe take your time to write a journal!
Though the list of abodes of Bangalorean delectable delights can hardly be abridged within these few names, a larger part of the gastronomic blueprint of Bangalore, stays unperturbed. These top ten places are worth adding to one's itinerary, however, personal discoveries are always unparalled. So, get on your boots, and Get, Set, Gulp!