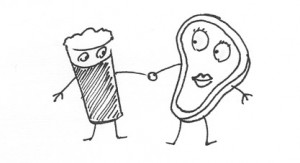 Every hero needs a heroine. Similarly, certain foods taste better when they are served with their other half. There are times when their names itself are synonymous with one another. Every time you order certain foods, you will know they will be served with the other. Some times when they are served alone it doesn't feel right. Some foods taste incomplete without their mate. They are so desperately in need of the other to look and taste better.
1.    Idly and Sambar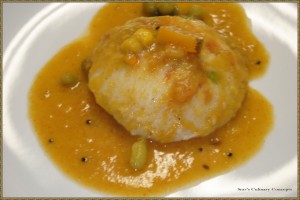 This is a common South Indian breakfast pair. Idly a steamed rice cake is one of the perennial South Indian breakfast dishes. You will not find any restaurant which serves Idly without sambar. If Idly is served without sambar, there is a high possibility that the customer might walk out of the hotel or create a scene about it. A couple of idlis with sambar is the best way to start your day. Idli sambar, unlike what many people feel is not a monotonous dish by any means. Idli sambar can be served in different ways. You can eat it the traditional way. Put idlis in a plate and sambar in a separate bowl. You can also pour the sambar over idli and sprinkle a little ghee over it to make is taste absolutely delicious. There is also the mini-idlis, where small baby sized idlis are soaked in sambar and eaten until our stomach is full with food and happiness.
2.    Poori and Channa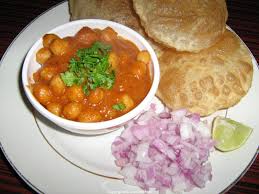 Poori and Channa is another dish which goes hand in hand with one another. Poori is made by mixing atta with salt and little water, and kneading it well until it forms dough. The dough is taken and flattened before being put in oil, and they are taken out within few seconds to prevent them from being burnt. Poori is a little heavy meal, but it is the all time kid's favorite. Most kid's who would run away hearing the word food, tend to eat a lot more on "Poori Days". Poori's are generally reserved for special occasions and Sundays. Poori is incomplete without its twin side dish "Channa Masala". Channa masala is another kid's favorite and it is extremely rich in proteins. According to dieticians, every channa has the same protein content as that of one full egg. The carbohydrates and protein content in Poori-Channa combo is very high and with its fantastic taste it is one of the most favorite vegetarian dish for people in India, especially the children.
3.    Roti and Dal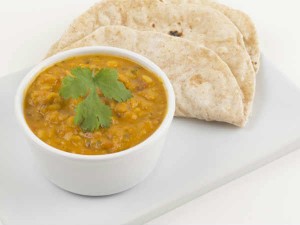 Roti and Dahl in North India, is what Idly and Sambar is to the people in South. It is the common man's dish. Though roti tastes good with many side dishes like paneer butter masala and butter chicken the elegance it brings with dahl cannot be substituted. Roti is made with atta or wheat flour which is mixed with salt and water. They are made into dough and cooked in a pan or by exposing it to direct flame. Dal has slight variations in different parts of the country. Gujarati Dal is a refreshing change from the usual everyday dal. The flavors are complex, tangy and sweet with a hint of spice.
4.    Popcorn and Butter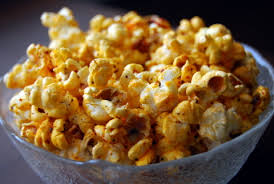 If there was ever a theatrical combination this is it. Popcorn and butter is mostly eaten in theaters and there is nothing like munching on butter popcorn while watching an action flick. Popcorn was discovered by native Americans but became very popular during the Great Depression because of their low cost. Popcorn and butter are bound to be together forever!
5.    Pizza and Coke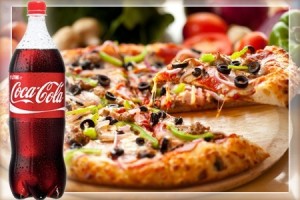 Pizza might be Italian, but it is probably the most popular food across the globe along with noodles. There is nothing like ordering and eating pizza on a Saturday night. Anyone pizza lover will say it definitely tastes better with Coke. The hot pizzas and cold coke is a match made in heaven and one of the most romantic ones definitely. All the pizza chains have their own beverage partner and it is common to see coke being given as a complementary to pizza.
6.    Burgers and Fries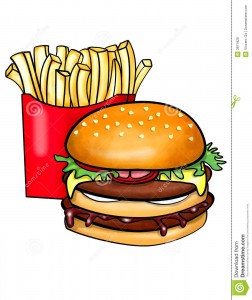 Although french fries may date back to the 1600s-1700s, their popularity sky rocketed when they began to be sold worldwide through fast food chains, especially McDonald's. Most fast food chains quickly paired the fries with burgers, creating one delicious meal. Nowadays, burgers and fries are treated like a single meal and even a kiddie meal in most fast foods would serve burgers, fries and an aerated drink. They are inseparable and are meant to be that way!
7.    Milk and Cookies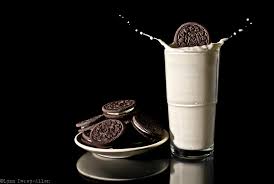 The most common western breakfast is a tall glass of milk along with cookies. It is traditionally the most filling and easiest dish to prepare and eat. Milk goes along with all types of cookies, especially the Oreos. It is often dubbed as "Milk's favorite cookie". The chocolate cookie along with milk is as tempting as it could get.
There are a lot of other such food pairs which go hand in hand. These foods are great when eaten separately but the entire experience becomes beautiful when eaten with their pair. Certain foods are meant to be eaten that way to make the feel complete and satisfying. After all, there would be no Tom if there was no Jerry!