Mumbai, the financial capital of country has always been the home to many immigrants, who brought with them their culinary treasure. This city has emerged and grown from a fishing village to a metropolis, giving rise to its unique food culture. It is a perfect blend of all the Indian customs and traditions; Muslim, Gujarati,South Indian, Goan, Maharashtrian and also its own Mumbai style! Here are a few meals that will everyone residing in and visiting the city must have!
1. Street food:
Mumbai street food is the most unavoidable and essential food for every Mumbaikar. Found in every nook-and-cranny of the city, it is totally different from the other versions of chaat found in other parts of the country. It includes bhel, pani puri, ragda pattice, wada-pav, samosa chaat, dabeli, frankie and much more. There are stalls on the Mumbai streets and every bhel wala his own fan following. Famous among them include,the chaat stalls at Juhu Chowpatty, Girgaum chowpatty and stalls at the beaches. There also are juice centers and sandwich centers that contribute to the street food. Wada pav is the most liked and a staple food of all the Mumbaikars. Very much suitable for this fast-paced city, people can eat wada-pav at any meal time of the day. We also serve Indian version of Chinese food at Chinese food stalls. Bade-Miyaan (it now has a restaurant) at Colaba causeway, Ayubs at Kalaghoda and other non vegetarian food joints serve the best kebabs, mutton rolls and non-vegetarian delicacies in Mumbai. Pav-Bhaji is another specialty on the by-lanes of Mumbai. People from all over India come to Mumbai to eat Pav-Bhaji.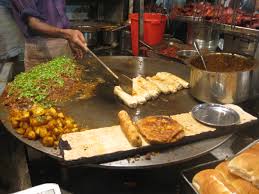 2. Coastal Meal:
Situated by the konkani coast, the city has a coastal food tradition of both: Malvani cuisine as well as Gomatak (Goan) cuisine. It includes fish, mainly; prawns, pomphret, Bombay duck, surmai and much more. It tastes best when it is served as fish curry. The taste of these cuisines is spicy, coconut-y, tangy and is served with rice. There are particular restaurants in the city that serve amazing coastal food. You will never have enough of it and will have you coming back everytime you leave having one. Goa house in Juhu, Satkar in Goregaon, Highway Gomantak are few restaurants that are very popular on the charts for serving the best sea-food!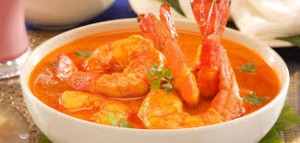 3. Maharashtrian cuisine:
Come to Mumbai,  and not have the Maharashtrian cuisine is impossible. When we talk of Maharashtrian cuisine it includes; a proper traditional Maharashtrian thali having  varan-bhat (dal made up of cooked lentils in ghee, served with rice), vegetables made using special Maharashtrian masala and chapati. The other dishes include
Zhunka bhakar: A very traditional dish, the zhunka is made using chopped onions tempered with mustard seeds and kadipatta leaves mixed with chickpea flour and is dry. It is eaten with jowar bhakri or roti). There are many midnight stalls open that serve it.
Puran-poli: A traditional festive dish made by the Maharashtrians on holi and dusshera; made using yellow gram along with jaggery or sugar. after drying, Palm sized balls of this paste are stuffed into wheat flour dough and rolled out to be roasted on a tawa frying pan with a little ghee or butter.
Misal-pav: Having its origin in , this dish is made as a curry of sprouted lentils, topped with potato, poha (rice flakes), chivda, farsan, raw chopped onions and tomato and is eaten with bread. Maharashtrian cuisine is said to be truly soul-satisfying and tasty. There are many more dishes and recipes that contribute to the it, one will have to visit Mumbai to try all of them out. But then, all of it will be irresistable. (Aaswad and Prakash eateries in Dadar are the highly recommended ones for having Maharashtrian food).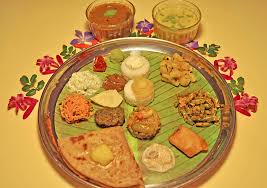 4. South-Indian Cuisine:
There is authentic udupi served in many udupi restaurants in Mumbai. Many of them serve in their authentic style: on leaves. Mumbai is the only place where you will find plenty of versions of South Indian cuisine. Must-have's among them include Chinese dosa, Spring dosa, Schezwan dosa, Masala Idli and many such dishes mainly on restaurants and on street-stalls. The most recommended restaurants around the city are Ramanayaka's Udupi(it is the most famous one), Udupi Idli house, Cafe Madras and Manis lunch home(famous for its thalis). This image is from the south Indian food cooking classes in Andheri.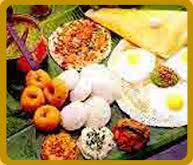 5. The Mangalorean meal:
Mangaolrean dishes tend to be slightly meaty. They have adequate proportion of seafood and meat in their diet. The neer dosa, chicken roti, Kori roti from the Mangalorean cuisine is among the hot favourites of Mumbai people. There are few recommendations of restaurants like Mahesh Lunch home, apoorva lunch home, Pratap lunch home are few of the oldest restaurants that are highly popular for this treat.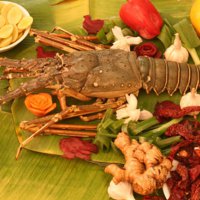 6. The Iranian treat:
South Bombay is the home to the Parsi community who with them have brought their amazing culture. The town side of Mumbai also is a place of many old and popular bakeries and Irani cafe houses. Irani cafes today, offer simple signature Parsi dishes like Salli boti, Kheema ghotala, freshly baked bread with scrambled eggs, khaaris, cakes,sweet milk tea and much more. It is one of the tasty and essential-to-have treat in the city. The most popular cafe houses today are Kyani, Yazdani, Ideal corner, Jimmy boy.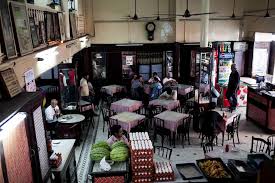 7. International servings:
Mumbai food list would be incomplete if we do not include the American, continental cuisine. There are restaurants like Indigo deli that serve a slightly upmarket standards. today, many such restaurants are found in every mall. Poptates/Jugheads for Italian cravings, Mainland China for having Chinese treat. The coffee houses like Starbucks and Cafe Coffee Day also suit the same standard.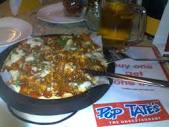 8. Old Bars:
There are age old bars in the city that attract many tourists as well as the city dwellers. They have a notified ambiance and food. Leopold cafe, Cafe Churchill, Cafe Mondegar are few of the city's interest.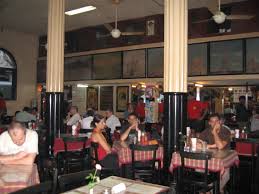 Mumbai is a city that is home to people of all cast and creed, it is the city of dreams where everyone coming here brings with him his own culture. And the diverse food culture is the result of the same fact. 🙂