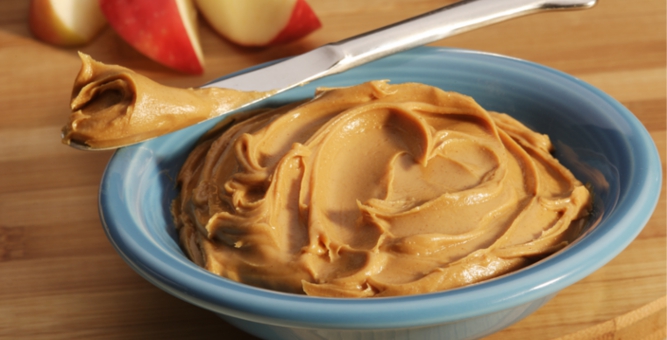 Do you like peanuts? Do you love peanut butter? I know most of you do and why not, it's way too delicious and can make anything more tastier. Peanut butter is too good for you and your diet. One superb thing is its filling, appetite satisfying and healthy too, with suffice nutrients. A bread piece or a cookie or anything with peanut butter spread on it is a perfect snack for your evening or morning. It can be a good substitute for any sweet, sugary or salty thing. It can go with anything and can be taken with anything. If you think that peanut butter sandwiches are for kids only, you are missing out something really good for your health and body. As, this protein rich, creamy delight is suitable for everyone and has become very popular now.
Peanut Butter is a rich, creamy paste made primarily from ground dry roasted peanut, which is actually a legume and not a nut. It is very popular in many countries and The United States is a leading exporter of peanut butter. It is mainly used as a sandwich spread along with other variants as chocolate sauce, jam or jelly, cheese or vegetable. The peanut butter originated by the Aztecs, who ground peanut butter into a paste. In the United States, January 24 is observed as National Peanut Butter Day. Generally, there are two types of spread; Crunchy and smooth. The crunchy one has little chunks of peanut butter in it and smooth one is creamy, smooth paste. Both are loved and eaten by all. These are a good source of unsaturated fats. However smooth butter doesn't have as much fiber as crunchy one. The peanut butter has many nutrients and vitamins, which makes it a healthy choice. It contains proteins, Vitamin B3 and E, magnesium, folate, arginine, dietary fiber and also high levels of antioxidants p-coumaric acid. It also contains saturated fat and some amount of sodium. Having all these essential nutrients, let's go through some of the key benefits of peanut butter, which will make us famish it more.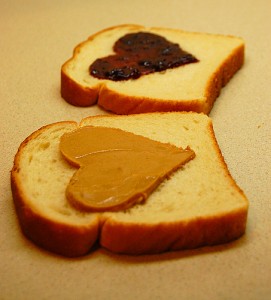 Why peanut Butter is so good for you and your health: 
The enviable combination of protein and fiber in peanut butter is awesome and way healthier and prove to be a very good substitute for meat protein. Just 2 tablespoons full of peanut butter have had 188 calories, 6 grams of carbohydrates, 8 grams of protein, and 16 grams of fat. Each serving of protein, is really beneficial for the body as it uses amino acids to build and repair muscle tissue and helps in building metabolism-boosting muscle and such protein rich food also keep you feeling full for longer and in turn helps in losing weight. Alongwith this, peanut butter, having high content of mono-unsaturated fat, is really good for the heart and reduces the amount of harmful cholesterol in the bloodstream and even help in balancing the good cholesterol (HDL) and bad cholesterol (LDL). Many studies have shown that regular peanut taking can reduce the risk of diabetes, heart disease and other chronic health conditions. Peanuts also contain high amount of poly-phenolic antioxidants, which has shown results in reducing the risk of stomach cancer by decreasing the formation of carcinogenic nitrosamines. This spread is an excellent source of Resveratrol, which is an antioxidant and provides protection against heart disease, cancer, Alzheimer's, Parkinson's (Neuro degenerative disorder) and fungal and viral infections. Also, peanut butter is a great source of iron, which helps in maintaining blood circulation throughout the body. Being so rich in nutrients and proteins, it gives you energy and boosts your metabolism and keeps you active for a long time.
So, what are you waiting for? Go enjoy your healthy favorite spread. It's worth it.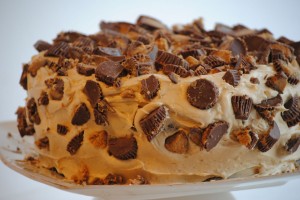 Things you can do with your Peanut Butter:
Well, I recommend one should buy natural and organic peanut butter from the grocery store as it will really benefit your health. Also, you can do a variety of things with this incredibly versatile ingredient and can enjoy that big jar of creamy, crunchy spread with your creativity and as per your taste in many ways. Here's some easy quickies you can do with your favorite peanut butter;
You can use it as a filling in your grilled desserts as it gives your dessert a creamy richness. Just pair a spoonful of spread with bananas, chocolate, honey, brown sugar and toss it into toasty bites.
Top it on your morning cereal and drizzle it nicely on the cornflakes or salad and enjoy the creaminess and nuttiness.
You can stir the creamy butter in the stew, which is slowly cooked and it will make it velvety smooth and just too delicious to resist.
You can glaze your vanilla or chocolate chip cookies or even your frost your teatime cake with this creamy spread and enjoy the lusciousness.
You can even add the peanut butter to your smoothies, whether its banana or vanilla or strawberry or any smoothie and give it a protein boost and even add it to maple syrup and improve its taste.
You can use it as a base dressing for a salad or use it as a spread in your world-famous traditional sandwich with chocolate or jam or even in your veggie burger and sandwich.
Enjoy it as you like. Even if, peanut butter has fat content present in it, the health benefits and versatility of it is enough to adopt it with a happy heart and spread its deliciousness on breads, cookies, waffles, toast, apple slices, celery, carrots and so many other foods. It can prove to be healthy and yummy choice for everyone.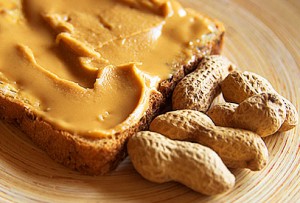 Keep munching on Peanut Butter!