High cholesterol is all what comes to your mind as soon as you hear or read about the oils. But do you people know without the oil no dish can be prepared. And the biggest misconception you people having these days is that you can use any oil in your dish and it doesn't make any difference, but in reality this is the most common blunder you all are doing. So before using any oil just know about them. Two most common categories of oil are:
Bit-Player oils: bit-player oils are the main ingredients in your delicious recipes. They are the best choice when cooking is considered because they are highly resistant to heat. They do not impart any flavor to your food. So being flavorless, they are not a good choice for salads or sauces, but good ingredient in cakes, breads or other baked dishes. Some example of bit-player oils are:
Coconut Oils:  This semi-solid oil has gone through the period of Renaissance. Once it was only known for its fattening effects, but now it is known to have its health benefits too. Whenever your dish is demanding high heat this oil is the best choice you can opt. In this about 90% of fatty acid are saturated and for this reason it has a high resistance towards heat. It is semi-solid in nature and can be preserved for about years in our kitchen. It contains Lauric acid, which helps in killing of bacteria and also maintains cholesterol level in our food. It also affects the process of metabolism in our body due to this fatty acid. This oil is mainly used for the preparation of curry dishes and also for frying too.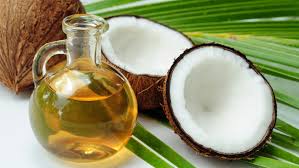 .
Safflower Oil: This colorless oil includes a flavor in it. It is derived from safflower seeds. It is the best choice while salad is prepared due to the flavor it includes. It has one more property that it never gets solidify while refrigerated. It has a very high smoking point and due to this lady usually prefer this during frying.
Peanut Oil: this oil is derived from the peanuts. This oil also has a high smoking point, but it is slightly lower than safflower oil and that's why it is only used for frying chicken.
Vegetable Oil: it is a combination of various different plants, seed oils and nuts. This oil is highly resistant to heat so this is the most common ingredients found in the every one's kitchen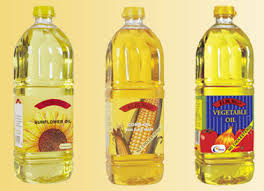 Sunflower Oil: this oil is used for all common purposes. It includes flavours in it which are highly strong. It is not suitable for baked dishes but good for salads. It is highly rich in polyunsaturated fats. Some amount of saturated fat is also present. To prevent it from rancidity, it must be stored in cool and dark places.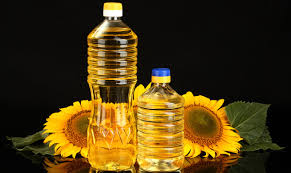 Star-Cooking Oil: this oil does not need to gain attention because its flavor is enough for this. This is one of the main ingredients in all the appetizing recipes whether it is baked dish or any culinary dish. Several examples of this oil are:
Olive Oil: Olive oils can be regular, light or extra-virgin in nature. Regular olive oil is deep gold in color and is best for cooking while light olive oil is very in calories. From the very first pressing of olives we get virgin olive oil, but after several more pressing the oil is converted to extra virgin which is low in its acid levels. Olive oil helps in maintaining good cholesterol and decreases the amount of oxidized cholesterol in our body. It is highly resistant to heat and that is the reason it is used in cooking. Always prefer Extra Virgin Olive Oil as it has high nutritional value and has a high anti-oxidizing property. Keep it in a dry and cool place. It has several different flavors and due to this it has been famous in cosmetics too along with culinary.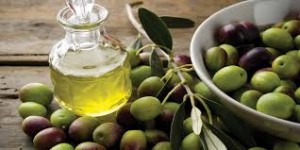 Sesame oil: this oil is mainly used in Chinese or Indian dishes. It is very thick and aromatic in nature. It includes flavor in it which is needed to make delicious sauces, spreads and dips. It has a high smoking taste that makes it usable in frying too.
Grapeseed Oil: this is the most expensive oil these days with a high smoking point. This is nutty in nature. It is the special by-product that we obtain during wine making. It is best suitable for salads, fried dishes and fondue.
Avocado Oil: This is a nutty oil with distinct flavors in it. This is same as the olive oil and can be used for common purposes.
Palm Oil: because of the monounsaturated and saturated fats this oil is the best choice for cooking. It has been derived and generated from the palm fruit. It also contains polyunsaturated fats in it. The unrefined type of this oil is known as Red palm oil. It is highly rich in nutrients such as Vitamin E, Q10, coenzymes etc. It does not cover the vast area because of some issues which were raised regarding its harvesting.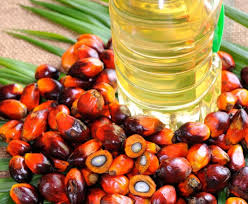 This is all general information about oil that you must remember before using it.