Dedicated to my true love,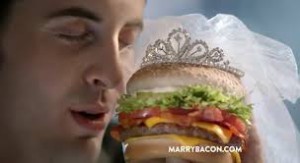 For a long time we've been made to believe that the greatest romance is been between that of a man and a woman and we believed it was true because it all seemed legit. But is it really true?
Last week I was walking back home from a hard day where I had to stay back and work on my lab classes which was pending and it was the week before exams. The time was 7 in the evening and I decided to take a direct bus home. It was a bad decision, very bad decision. I had not eaten for the past 7 hours and even then it wasn't a proper meal. The bus stopped 200 meters away from my college due to an election rally which was happening nearby in the middle of the highway and my house was still a two hour drive away. Next to me was Neha, the girl who I always wanted to talk to. Apparently she had been staying back for her lab as well. This moment should have been "WOW". But on the contrary it was depressing. I was sitting there hoping for the bus to move. I couldn't think straight and all I wanted to do was eat a cheesy burst pizza or cream n onion pasta. I turn to look at her and a craving for hot south Indian masala dosa fills my mind. But isn't she the girl I always wanted to talk to? I should have made the move! I've seen heroes jump off rooftops to save their girl and here I was thinking about pizzas,"yum, and the thought of it even now". We did strike a conversation atlas and all I could ask her was "You hungry too Neha?"
The bus moved at snail's pace and on the way I saw a Chinese restaurant and immediately that guy inside me wanted to jump out of the bus and into the restaurant,"Ohhh the spring rolls and noodles!!" but wait a minute "Is it starting to drizzle?,wow this must be my luckiest day! Rain in the middle of a cruel summer!" And at the same time my mind is still dreaming about French fries and I couldn't take my mind off cream n onion pasta! I decided I was being stupid surely! It's NEHAA next to me.The girl who I've been wanting to talk to all these days and here she was next to me doing nothing and definitely ready for a chit chat, I turn to her and the smell of Roti and dahl from the nearby dhaba fills me.Oh my God! I just found a new love ROTI N DAHL Makhni!
The Paradise Found
After all these hardships and distractions I reached my bus stop at 10pm and I didn't turn back to look at her, I got down and made a dash for my home and on my way I was still dreaming about the possible delicious steamed idly with sambar my mom would have made.I reached home and what a "pleasant" surprise! A locked door greeted me and my dog Sheeba looking at me from our balcony. I called my mom and asked her where she was for which she replied the whole family had gone out for a wedding reception and they were going to eat there! This whole thing was becoming too cruel. It's not funny anymore! I walk out to the nearest hotel and yes you are right the hotel closes at 10pm sharp!
I hadn't eaten in 10 hours and it was likely that my stomach would actually die a painful death! The vision was blurring and all I could think of was food, watermelon juice and the wild strawberry cream I had in my friend's birthday party the day before. Then there was a smell of onions and spinach. The familiar smell of road side chat! I turn to look and yes I was right! It wasn't my imagination. It was "Kumar anna" who was pushing his 4 wheeled cart and selling his famous pani poori and dahi poori!
After that moment for the next 15 minutes I don't remember what happened or what I ordered.I remember eating a lot of poori's curd and the final moment of drinking sweetened lassi ,the taste which still fills my mouth or maybe my heart! I realized the truth behind the saying "The easiest way to a man's heart is through his mouth!"
The Real Love of my Life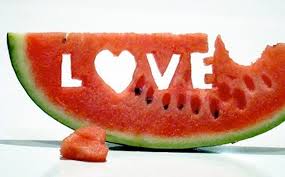 I have been single all my life. I've been longing to talk to this beautiful Neha for the past three years. The old logic man-woman true love should have made me talk to her! At least get her number. I should have walked her home! But at that moment all I could think about was the delicious smell of chilly parathas, the crispy finger chips and MY GOD the cream n onion pasta! The girl was a dream but she was second to food and I think she will always be. I found my true love that day. I love my food and yes all kinds of it and I think in moments of need the craving for food outlasts and outclasses my craving for the so called true boy-girl love.
I have found my paradise, I have found my love, I LOVE MY FOOD. period.