I scream, you scream and we all scream for ice cream. Ice cream is worth screaming for. Mostly all the people enjoy eating ice cream. The love for ice cream is widely growing among the people. Ice cream is served as a very common icy desert since a long time. No one can stop their mouth from watering if the favorite ice-cream is presented in front of them. So many kinds of ice-cream are available in our nearby stores and everyone has their favorites. There are many popular brands of ice-cream in the world. Based on the popularity there are some major brands of ice cream that are given below and if you are an icecream lover then make sure that you give each one a try.
Ben & Jerry's:  Everyone has certainly heard about Ben & Jerry's as it so famous across every part of the world. This brand is available in almost each and every country. It has become the most prevalent brand of ice-cream because of its mouthwatering flavors and delectable taste. Ben & jerry's is the first choice of every ice-cream lover. This is an American company which was started in 1978 by two friends namely jerry and ben, hence owing to its name. The headquarters of the company is situated in Vermont in United States.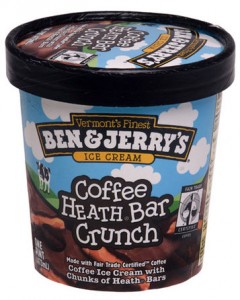 Baskin-Robbins: Another brand which is globally liked by the people is Baskin-Robbins. None of the outing is completed without visiting the Baskin Robbins Store. This is an American company which was originated in California in the year of 1945 by Burt together with Irv. There are numerous outlets of this brand across the entire world. This brand is hugely recognized for its '31 flavors' saying. Baskin Robbins provides their consumers with around 100 of distinct flavors, some of them are massive triumphs in the market. The most popular flavor of Baskin Robbins is "Steverino."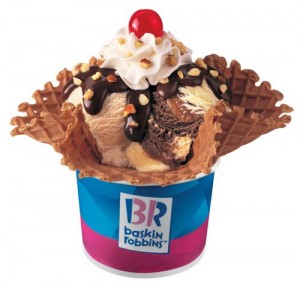 Nestle:  The first brand that comes to the mind when we hear about food & nutrition is Nestle. Nestle is a renowned brand especially for its ice-creams. The company was originated in Switzerland in 1905.  The company was provided with the tag of biggest maker of ice-cream in the entire world in the year of 2006. The company offers employment to great number of people and it is operated in around 86 countries all over the world.  The nestle ice creams are filled with so many tasty flavors and are quite reasonable to buy.
Haagen-Dazs: When taste and flavor is the priority then certainly this brand is the best choice. It was founded in the year of 1961 in New York. During the beginning the company provides their customers with mainly 3 flavors chocolate, vanilla and coffee. These days the company has its outlets in many countries all over the world. It has been found out that the company uses milk of very high quality as well as organic stuff for the different flavors of ice-cream. People love their ice-creams for its smoothness, creaminess and rich flavors.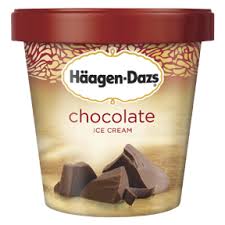 Blue Bell Creameries:  Blue bell creameries are among the best ice cream brands that are cherished by the people. It was originated in the year of 1907 and it's headquarter is located at Brenham in Texas. Around 250 distinct frozen stuffs are produced by blue berry among which there are 66 flavors of ice-cream. In United States, blue bell creameries is the 3rd biggest ice-cream selling company. Blue bell ice-creams are available in various rich flavors and each flavor is utterly balanced. The people are fond of the creaminess of blue bell ice creams.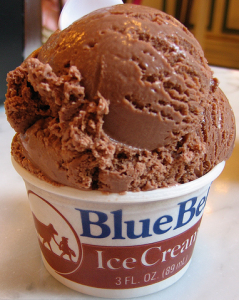 Amul: Amul is an Indian brand of ice-cream which has succeeded in occupying a place among the best ice cream brands. The brand has achieved remarkable love worldwide and it was founded in 1946. Apart from India, the amul ice-creams are available in many other counties too. Its popularity owes to the fact that the amul ice-creams are very delicious and reasonable in price too. Moreover ice-creams are found with no preservatives and hence it is worth eating.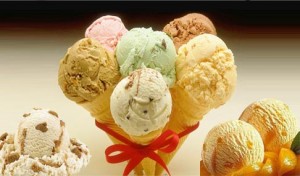 Dairy Queen: When it comes to soft serving ice-cream brand, Dairy Queen is believed to be the best choice. The 1st store of Dairy queen's started in the year of 1940 in Illinois. The admirers of Dairy Queen's ice creams are present in various countries and consider this brand as the best soft serving ice-cream brand. The brand has earned a lot amount of fame for the consistency and tastes of their ice-creams.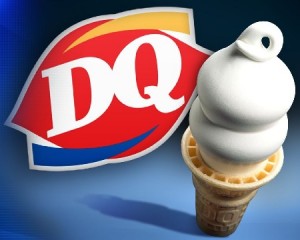 Cold Stone Creameries: It is an American brand that started in the year of 1988 in Arizona. It has already created remarkable presence in United States and trying to achieve popularity globally. It is the brand of finest quality ice-creams. The company uses real honey to serve the purpose of sweetener. People admire the brand for intense and deep flavors and they also claims that the ice creams of this brand are less in calories because they don't contain unnecessary sugar.