Restaurants are the first thing that come in our mind when there are plans of going out with friends or family. And when it comes to choosing restaurants, we go for the most acclaimed ones, with highest ratings and the best reviews. We sometimes prefer international cuisine with a bit of Indian touch to satisfy our taste buds. This is the list of some of the famous national and international food chains visited quite frequently.
Pizza Hut: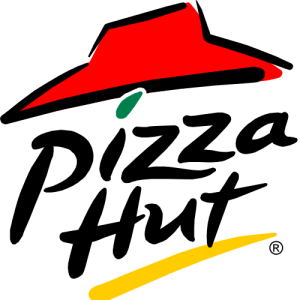 Pizza Hut was originally an American chain of restaurants which later became an international franchise. Pizza Hut has various outlets in major cities of India. It offers garlic breads, pasta, lasagne and desserts, in addition to pizzas. The pizzas offered by the Indian outlets have been slightly modified to suit our taste buds. They are more spicier, added with Indian flavours. It is one of the best hang-outs for pizza lovers, with a good ambience and an excellent service. The fun part about Pizza Hut is that you can clang the bell after you've paid your bill to express your satisfaction with their services.

Domino's Pizza: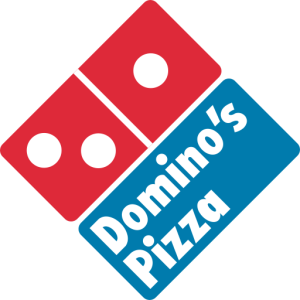 Also an American franchise, this is the second largest pizza chain in the US after the Pizza Hut. Similar to the Pizza Hut, Domino's have tailored their pizzas to cater to our taste buds. Domino's explains their lack of cutlery by saying thus, 'Our pizzas taste better without knives and forks'. Domino's outlets are seen in every locality we go to, thus providing an excellent home delivery service. Most of the time, they keep their 30-minute delivery promise, but when they don't, they don't delay the delivery by more than 10 minutes. It is the best way to enjoy a sleepover with our friends, munching on pizzas and listening to the stories each other has to offer.
Cafe Coffee Day: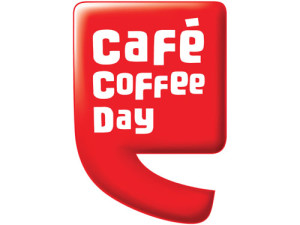 Unlike Pizza Hut and Domino's Pizza, Cafe Coffee Day is an Indian cafe chain. Abbreviated as CCD, they specialize in coffee, tea and finger foods. It is very famous among the youth and the outlets are present at many places in India and as well as a few international outlets are available at Prague, Karachi, Vienna and Dubai. The atmosphere is relaxing and composed, and many students visit CCD to discuss about their projects or simply to hang-out. It has been mentioned in the books 'Revolution 2020: Love, Corruption, Ambition' by Chetan Bhagat and 'The Bankster' by Ravi Subramaninan.
KFC: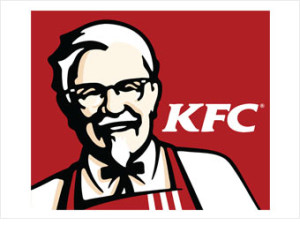 Initially known as Kentucky Fried Chicken, it was first established in Kentucky, and has now spread to become an international franchise. It is frequented by chicken lovers who devour lovingly on the food and drinks. KFC is known for its famous catering trade secret, the '11 herbs and spices'. The secret has been signed by Colonel Sanders himself (the founder of KFC), and is kept in a safe vault in Louisville. Despite specializing in chicken, KFC also has a wide range of dishes for the vegetarians. KFC is sought-after for the ease in which the orders are placed and the minimal time taken to receive it.
McDonald's: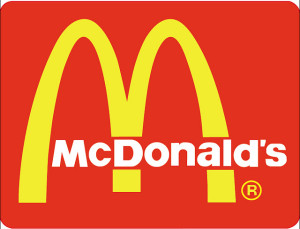 Another American corporation, which has spread its roots to various countries, McDonald's is yet another famous food chain in India. They specialize in burger, and like Domino's and Pizza Hut, they have 'Indian-ized' their burgers. One of McDonald's special feature is the drive-in takeaway services, which only very few restaurants provide. It is the kids' favourite hangout because they get a chance to take pictures with the McDonald's mascot and get free toys in their Happy Meals. What better way is there to have meals than play with the free toys, right?
Barbeque Nation: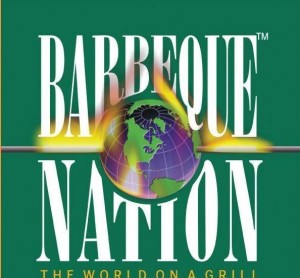 Like the Cafe Coffee Day, Barbeque Nation is an Indian restaurant chain. It is especially famous for its mouth-watering starters and desserts. The starters are unlimited, which would be added on and on, until the famous trademark flag is let down. When the flag is down, it is an indication that the starter service be stopped.. The service is excellent, and the attendants make sure that there is not one moment when we are not chewing. After a point, the refilling is overwhelming, and we end up pulling the flag down. The main course provided here is excellent too. In addition to these, there are at least half a dozen different desserts, excluding the ice-cream, to choose from. Personally, I would recommend their starter, Cajun spiced potato as a must-try.
Mainland China: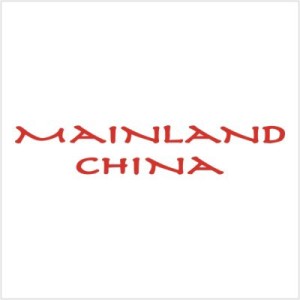 This Chinese cuisine was started by yet another Indian hotelier. A favourite haunts among the lovers of Chinese cuisine, this chain of restaurant's food claims to have authentic Chinese taste. The setting of the restaurant provides a very Chinese feel to the entire place. One of the most trusted food joints, it is frequented by their regulars and newbies alike.
Subway: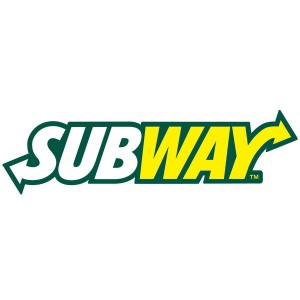 Yet another American fast-food joint, Subway is one of the famous fast food joints in India, with their outlets available in most of the shopping malls. Subway is one of those few fast-food joints that boast on the fresh and healthy food provided by them. They don't employ the use of preservatives and each sub if freshly prepared. In addition to subs, they also provide salads and cookies. It can be safely said that Subway is the healthiest restaurant in this list. 
These restaurants are more popular than most regional ones because of their various outlets. There are many more food joints, which are smaller in scale, but is constrained within a particular locality, which serves food as wonderful as the ones mentioned above.