Almost everybody has computers or if not then mobiles make sure they do have internet access. Gone are the days when we used to stay in the crowd outside the mall or shops having 50% sale on the items. Malls have become more like a hangout spot and there is little countable stuff that you can't shop for online. For the internet savvy generation of ours we don't prefer to sweat much for shopping households and clothing. Just be on the mailing list of thee online shopping websites and they'll make sure you're notified about any clearance sale or end of season discounts on the items available. From furniture to nail lacquer almost everything is covered under the online shopping but when it comes to groceries and staples, is online shopping reliable option? Let's look upon some of the PROS and CONS of online grocery shopping.
PROS
NO MORE QUEUING UP!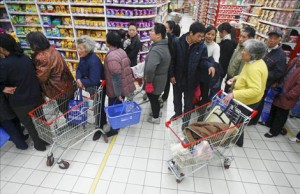 They are becoming increasingly popular option of shopping, especially in urban centers and metropolitan cities. Why? Because we all somewhere hate the rush in the grocery shops, the limited sale or discounted items and waiting in long lines for checkout. These websites offer discounts and reward points and deliver as per the convenience of the customer.
INDULGE IN VARIETY!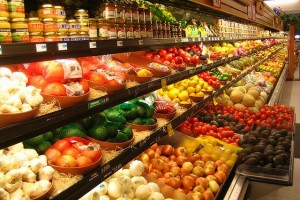 Additionally apart from providing the convenience of sitting at home and shopping, online grocery shopping offers products available from different brands and in various quantities.
One can opt for organic or hybrid vegetables and in staples different brands are available to choose for like from fancy expensive brands to homemade/cooked ones.
ROUND THE CLOCK SERVICE!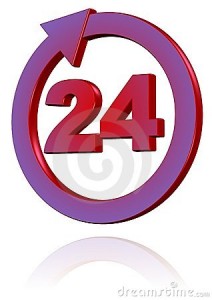 You can shop anytime in 24 hours, start the computer, visit the website, select items, choose the desired delivery time and you're all set. No more visiting fish market every Sunday when you can just order from your computer where selection varies from local to exquisite seafood delivered at your home. The door to door delivery system also makes sure customers get their groceries at the desired time slot too. So, if u work or by any chance not at your home at the delivery time, you can always reschedule the delivery.
THE END OF OVERSPEND!
Websites keep a sidetrack of total cart cost which helps customer to prevent overspending too much. Admittedly, we all have a list ready when we enter the store and checkout with spending double the preset budget. They also seasonally introduce discount, offers and combo packs by which you can buy more, saving more.
 TIME SAVED!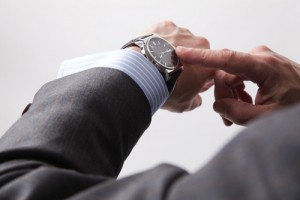 The online shopping websites offer you different features, one of which is "Smart Buy". Here, you can save up your frequently bought groceries and staples which save up time for the next purchase. So, it doesn't require all that effort to put the items you often buy browsing different categories in the website.
FOR THAT LAST SECOND RUSH!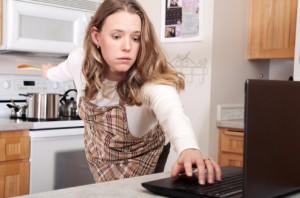 Online shopping for staples is lifesaver for the last moment panics! Forgot about the dinner plan or wasn't able to prepare any sweets for the special occasion and no time to visit a store and buy all of it? Buy it online and get it delivered on your doorstep!
NOT SATISFIED WITH THE SERVICE?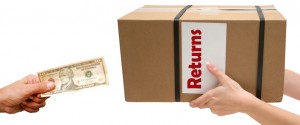 Almost every website covers Returns and refunds procedure totally hassle-free! If not in cash, there are now features like "E-wallet" which stores your refunded amount to be used for future transactions on the websites.
CONS
Now, highlighting some of the problems with the obvious convenience of online shopping of groceries and essentials:
FOR THE SHOPAHOLICS!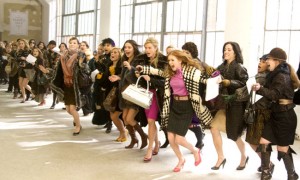 Come on, we all can admit that buying an item from a store still have that personal attention paid to the merchandise and attached reliability than getting it delivered on the doorstep.
FOR THAT CUSTOMIZED QUALITY CHECK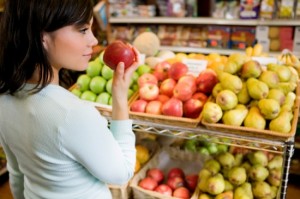 When we buy groceries especially fruits, and that considering buying from "mandi's" we have the privilege of tasting a bite or two for the "Quality check". This is pretty much missed in online shopping where either the user or the websites rating can be trusted and we have to be either satisfied with quality or return it every time.
FOR THE ONLINE PAYMENT PITFALL
Though there is a clear advantage to have the convenience of payment transactions online, it cannot always be relied upon. If not fraud then the technical errors may sometime lead to deduction of amount from the account without the completion of transaction.
CAREFUL OF THE COST COVER UP!
As mentioned above, websites offer discounts and money saver combo packs which make the shopping much less costlier but in some cases this is made up through shipping charges or the minimum cart value for delivery services.
CHECK FOR RETURN AND REFUND POLICIES!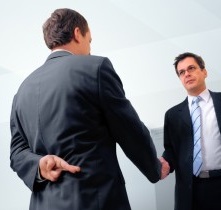 If the website you're shopping on doesn't cover all the items under return or refund policies then it would be difficult to get reimbursement for the items. Website's customer care service also defines what quality of service they would be providing you.
Online shopping is so convenient that we can access it not only from the computers but also from your own Smartphone! So, if we keep some points in check we could save ourselves the sweat from carrying 3 kilo grocery bag all up to the 4th floor and enjoy the benefit of getting the chores done by some clicks! Happy Shopping!