I am running 2 km a day , going to gym and exercising for two hours daily, literally eating bland food and still find my self fat in the mirror . Am I self obsessed ? Am I suffering from depression ? Am I loosing out faith in God ?, Am I a obese ?
Do you get worried too with such questions in your mind? Its useless worrying about this situation it will worsen the matter.  So gear up , take a deep breath , stop sulking (A mental note to myself ), and hurry towards your kitchen. Hunger is a basic necessity and you cant afford to starve for a long time so eat full heartedly and wear your smile back on your face. There are few magic recipes which can reduce your weight and you don't even feel like dieting ….practically you are dieting though .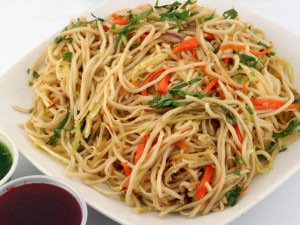 A Guilt-free-Hakka  Noodle :
Ingredients : 2 cup boiled egg noodles, 1 cup sliced onions, 1 tablespoon celery chopped. 1 tablespoon garlic finely chopped, 1 tablespoon ginger finely chopped, 1 cup boiled and chopped soya nuggets, 1/2 cup spring onions, 1/2 cup cabbage finely sliced, 1 teaspoon green chilly chopped, 1 cup red and green bell peppers sliced, 1/2 cup boiled and sliced baby corns , 1 cup diagonally sliced carrots and French beans ., 1 teaspoon pepper freshly crushed, pinch of turmeric, 3 tablespoon  hot and sweet tomato ketchup, 1 teaspoon dark soy sauce, 1 teaspoon vinegar, 2 boiled eggs without egg yolk and roughly diced, salt to taste and oil for cooking.
Servings : 4
Method : Heat a pan add a bit of  oil to it on a high flame and add garlic, celery, ginger , green chilly chopped and onion slices. Sauté it for 2 to 3 minutes until its light brown then add beans , carrots, bell peppers, soya nuggets, spring onions cabbage, baby corns, salt , pepper and pinch of turmeric powder. Sauté it for another 3 to 4 minutes and them add soy sauce ,vinegar, hot and sweet tomato ketchup and stir it evenly through all the sautéed veggies. Finally add boiled noodles a bit of salt and stir fry on high flame for 5 minutes . While serving garnish it with spring onion greens and roughly diced boiled egg .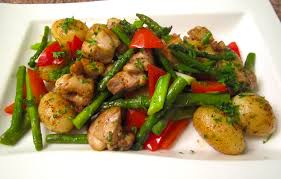 Sautéed Veggies :
Ingredients : 1 large yellow bell pepper cut into cubes, 1 large red bell pepper cut into cubes, 1 small broccoli cut into separate kernels, 12 baby corns sliced from middle , 2 cups of mushrooms , 2 large onions cut into cubes, 250 g of fat free paneer, 2 tablespoon ready made salsa dip easily available in market , 1 teaspoon oregano, 1 teaspoon black pepper freshly crushed, 1 tablespoon butter, Salt to taste.
Servings : 4
Method : Firstly we need to strain the mushrooms in hot water so that all its impurities are drained out and we get exact freshness of the veggie, Now rinse all the cut and cubed veggies in Luke warm water so that impurities are drained out. Heat butter , Sauté the Mushrooms, baby corn and broccoli with salt seasoning for about 4 to 5 minutes, add bell peppers and onions with pinch of salt and sauté it for another 4 to 5 minutes, Add low fat paneer,pepper powder, salsa sauce and oregano stir it for another 2 to 3 minutes Serve it Hot. You can also team it with steamed rice or simply eat it solo.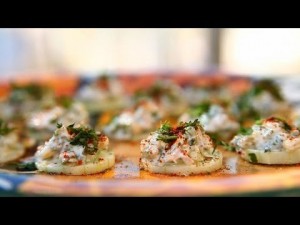 Sev Puri Look-Alike :
Ingredients : 20 thick slices of cucumber slices, 1 cup boiled green moong sprouts, 1/2  cup , finely chopped Onions, 1/2 cup de-seeded and finely chopped tomatoes, 1 cup of fresh yoghurt made of toned milk, 1 teaspoon chaat masala, 1 teaspoon roasted cumin powder, 1 teaspoon black salt, 1 teaspoon red chilly powder, 1/2 teaspoon black pepper powder,1 teaspoon green chilly (optional ), 1 tablespoon finely chopped coriander,1 tablespoon tamarind Chutney available ready made in market .
Serving : 4
Method : Mix all the ingredients except cucumber and tamarind chutney in a bowl and set aside. Now top this mixture on each of cucumber slices ( Papri substituted for cucumber slices), sprinkle coriander powder, a bit of chaat masala and tamarind chutney . Serve it and feel the street food in your mouth guilt free.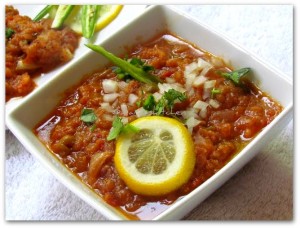 Paav Bhaji – A Healthier Version :
Ingredients : 1 1/2 cup green moong sprouts , 2 medium Potatoes, 1 cup green peas, 1 cup cauliflower chopped roughly, 1 cup French beans chopped very finely, 1/2 cup carrots chopped finely, 4 medium finely chopped tomatoes, 2 Medium Capsicum finely chopped, dozen of  large garlic cloves, 2 to 3 kashmiri dried red chillies, 1 teaspoon sugar, 4 teaspoon paav bhaji masala, 1 tablespoon lemon juice, Salt to taste.
Servings : 5 to 6
Method : Soak the kashmiri red chillies in hot water for three to four hours and later drain the water off. Pressure cook the potatoes, peel and roughly mash it, Pressure moong sprouts and peas till they are hard but cooked and then coarsely mash them, pressure cook french beans, carrots and cauliflowers and mash them coarsely. Take a blender and grind Garlic , a bit of onion chopped, salt , drained off Kashmiri red chillies and 1/2 cup of water .Make a fine paste out of it.Heat the oil , sauté remaining onions for 3 to 4 minutes , add capsicum  and sauté for another 5 minutes.Stir in the freshly grounded chilly garlic and onion paste sauté till the mixture separates oil in the pan.Add tomatoes , paav bhaji masala, salt, Saute for 3 to 4 minutes. Add the boiled and mashed potatoes, french beans , carrots, cauliflower, peas in the pan along with 2 cups of water and cook for 10 minutes. Add lemon juice and a teaspoon of red chilly powder. The paav bhaji's healthy bhaji is ready now instead of regular paav eat it with dry toasted whole wheat brown bread and enjoy the goodness of health and taste together.
Its so simple to sulk and weep on petty issues like weight gain , pimples, double chin. But to come out of all this undesired self beings you just need to think wisely adapt a healthy lifestyle and keep eating non-stop but in limited portions. You will never loose hope in life and you can be a Shilpa shetty or  Madonna or Hrithik Roshan too. To look like them you have to behave like them and eat like them.