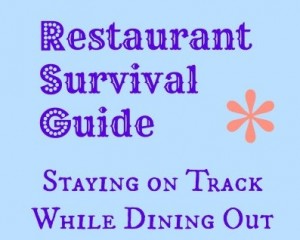 We have come a long way since the days when veggies meant overcooked carrot and a lump of stodgy potato. It's a great treat to have the list of food choices we enjoy nowadays. But the pretentious language that's built up around dinning is enough for us to grind our teeth so hard that whatever we choose to eat will soon need to be consumed through a straw.
Celebrity chefs need to take a large share of blame. Who cares if back in the kitchen (preferably a closed kitchen, out of eye line and ear shot of the dinning table); they call the meaty component of a dish "the protein"? Thanks to legions of professional cooks fleeing the kitchen to bask in the glow of TV studios, we all have seen this. But when the suburban cooks start talking about balancing the protein, something's gone awry. By all means, the chef, ask your apprentice to "check the protein on the grille," if you must; by the time it makes it to my table, I want to hear it as a chop. If ostentatiously basic terms are annoying, the absurdly florid ones are positively infuriating. Even the fast food chains aren't above trying to co-opt the English language to confer prestige upon themselves: the staffs who prepare food at Subway are officially known as "sandwich artists." It's time for a return to reality.
Even the street restaurants these days offer you a list of dishes and drinks with the names and information which go straight over our heads, with this they try to show you the intelligence and ability of the chefs, this makes really hard to even order what you desire.
Here, then is the restaurant survival guide to get you through your next meal.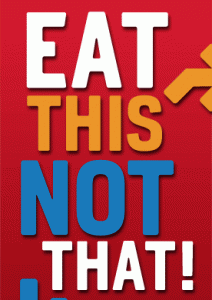 Haute barnyard- 
Not satire, nor a criticism, but a tern coined by New York magazine's Adam Platt to describe basic, good quality seasonal ingredients served up at hugely inflated prices in high- end restaurants. These are rare and very specific in their taste.
Deconstructed-
Translation: if you didn't know what it was meant to be, you'd never recognize it. For example, for serving a boiled egg we mix core ingredients such as tuna, green beans and olive. In a deconstructed version, the egg might be infused with tuna; green beans might be mere smear of sauce on the plate, and the olives might se served separately, possibly to the neighboring plate. This is like experimenting with the ways of serving and mixing the ingredients.
Mouthfeel-
A highly technical and self important way of describing the way food feels in your mouth. This word requires you to give feedback of your taste buds through your expressions after having the food.
EVOO-
Short for "extra virgin olive oil." Believe it or not this word has actually made into at least one dictionary. It's also the priciest version of OO-prompting the new extra virgin coconut oil."
Compote-
you've probably been eating compote since you were a child, you just didn't know it. Its fruit stewed in sugar syrup. Yes, just like mother used to make, but at a price she'd assume was a misprint.
Wilted-
This used to be a bad thing-who would want to eat wilted veggies? Now it describes: a) greens that have been lightly cooked; and b) diners who have admitted defeat in the face of chef's pretensions.
Muddled-
Cocktail ingredients, such as fresh lime or mint, which have been bashed about a bit with a pestle rather than chopped or blended.
Molecular gastronomy-
Molecular gastronomy is commonly used to describe a style of cuisine in which chefs explore culinary possibilities of borrowing tools from science lab and ingredients from food industry. All cooking relies on the change that heat produces in molecules, so "molecular gastronomy" (MG) is technically a redundancy. But that hasn't stopped being taken up by the chefs and foodies around the world, who use it as an umbrella term to mean "cooking" but not as you and I would recognize it.
Sous vide-
Beloved of MG enthusiasts, this is long, super slow cooking in a low temperature water bath or in a temperature controlled steam environment for longer than normal cooking times. The intention is to cook the item evenly, ensuring that the inside is properly cooked without overcooking the outside and retain the moisture. It has become a common feature in television cooking shows. And for mere $900 a home version of the equipment could be yours.
"Chef's special sauce" (what are all the others- ready-mix in a jar?), and "pan-fried." (As opposed to waiting for the pavement outside to get hot enough, perhaps?)
The worst part of it all is that this overdone approach is unnecessary-sometimes the truly great chefs know. As acclaimed British restaurateur Alastair Little once put it, "you don't want to read that your squash blossoms were handpicked underwater by Panamanian virgins. All you need to know are the primary ingredients, the main method of cooking and perhaps where the food has come from." His compatriot Fergus Handerson shows how it should be done, at the acclaimed St Jones Bar and Restaurant in London. Sample entries from the bar menu: "Gull's Egg and Celery Salt"; "Cheese and chutney sandwich"; Cured beef, Beetroot and Red Cabbage." Now that's appetizing.