Fruits are the ultimate natural source of vitamins, minerals, proteins along with some anti-oxidants and other substances which are  very beneficial and essential for health to humans as a healthy diet. Humans and many animals are mostly dependent on fruits. Consumption of fruits in high amounts keeps us away from diseases like cancer,heart diseases,skin diseases etc… There are many kinds of fruits which grow in different atmospheric conditions at different regions. 
Carambola:
Carambola is a fruit it is also called as star fruit or Carambola Apple.

Its name differs from region to region.

This fruit is native to  the places like Indonesia, Bangladesh,India and Sri Lanka.

The taste of the fruit is likely the mix of apple, pear,grapes and citrus  family.

 It tastes differently in different stages of ripening.
Health benefits:
 Carambola contains Potassium, Vitamin C,sodium and acid.

 Its rich in anti-oxidants and contains low sugar

 It also contains Nitric oxide(NO) which varies at the ripening states
Risk Factors: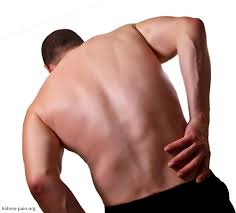 This fruit is not recommended for those who are suffering with kidney failure, kidney stones and those who are suffering with kidney dialysis.

The patients with kidney problems when consumed this fruit can cause hiccups , nausea, vomiting, and mental confusion.
Uses:
 This fruit when it is sour can be used for cleaning rusty materials or removing rusty stains from the clothes.
Recipes prepared using star fruits:
Tambis
 Tambis is a fruit which is from the family of apple known famously as Rose apple .

 Its scientific name is Syzgium samarangense.

It is also called as bell fruit, water apple, Jamaican apple etc…, and it is called with different names in different regions.

 This fruit is  mainly found in the islands of Indian ocean, Andaman and Nicobar Islands .

 In India it is found in Andhra Pradesh in the dry land  areas of Rajanagaram mandal ,here in Telugu it is called as Kammari  Kayalu. In malyalam it is called as Chambaka.
 Health benefits:
Rose apples are very beneficial to Diabetic patients and also lowers blood pressure.

 It is considered to be good for brain, liver and blood.

 It is used as medicine in curing fever and asthma.

 Its seeds can be used to treat diarrhea
 Risk factors:
 Excessive consumption of this fruit can result in certain health problems

 Excessive eating can cause itching in the throat and leads to coughing.

 Eating 3-4 apples per day can serve good excessive is not beneficial.
Litchi: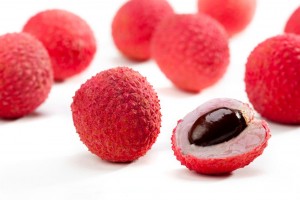 Litchi fruits are mainly cultivated in China and India. It is also cultivated in many other countries like Bangladesh,   Vietnam, Sri  Lanka, Japan and several other places around the world. It tastes sweet and has perfume like smell in it .
 Health Benefits:
 Litchi helps in maintaining good health and fat free body as it contains no saturated fats or cholesterol.

 It contains good amounts of anti-oxidants,vitamins and dietary fibers.

Eating Litchi can help to improve flow of blood in organs, in reducing weight  and protects skin from UV rays.

 Its also source for Vitamin C, Vitamin B- complex,thiamine, niacin, and also minerals like copper and potassium.

Litchi is grown in many areas to prevent and treat malnutrition.
 Risk factors:
 Eating litchi's is not recommended for children especially during the months of May and June , as the litchi's are attacked by deadly virus called Encephalitis.
Recipes made out of Litchi fruits:
Palm fruit:
 Palm fruit which is also called Palmyra fruit or Ice -Apple, known as Tari in Hindi, Nungu in Tamil and Thati munjalu in Telugu.

This fruit is sweet in taste and looks transparent jelly like thing. Its also fermented to  make Toddy called kallu .

Palm trees which are grown bulky especially in India , Indonesia,Malaysia, Nepal,Sri Lanka, Bangladesh and Africa.

 Its scientific name is  Barassus Flabellifer.

In the states like Tamil Nadu , Andhra Pradesh and some places the seeds are allowed to germinate and  forms   stems like structure,which are called as Palm sprouts called as Gagulu or Panai Kezhingu is eaten raw or either boiled or roasted.

 And if the fruit is fully ripened then the outer yellow layer is eaten and used in preparing varieties of recipes.
 Health Benefits:
Palm fruits are very healthy and it has been all around from many years.

Palm fruits contain jelly like substance which is called Ice apple can be eaten or drink which is made out of it is taken as a  cool  drink during summer seasons.

 It gives instant energy as it contains Vitamin C and Vitamin B – complex

The fruit pulp is used to cure many skin inflammatory conditions

 The sap which is collected from the tree is used as tonic and laxative to cure liver diseases and ulcers.

 When this sap is fermented it becomes a crazy drink called kallu(alcohol)

The sap is also used to cure anemia, improves digestion and good for appetite.
Recipes made with Palm fruit: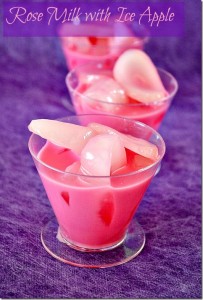 steps to prepare Rose Milk Ice Apple:
Boil thick milk in a vessel and cool it in a refrigerator for 1-2 hours
Peel the Ice Apple (nungu) and cut into  peaces
after 2 hours mix rose syrup to the milk and add sugar and blend it for  2 minutes
and then finally add nungu and serve it chilled
Sweet Tamarind / Camachile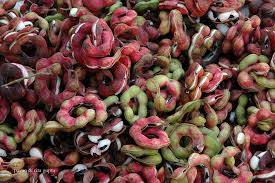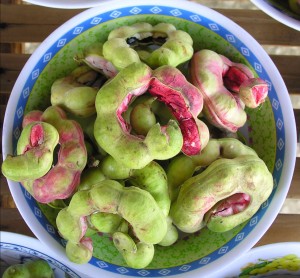 Camachile is a fruit which is similar to tamarind but its pulp tastes sweet and looks twisted and red in color.

 These trees are grown on streets in India and its also found grown in South America, Mexico, Philippines, Bengal , Caribbean, Florida and other places.

This fruits are also called as Monkey pod. Its called as Seema Chintakaya in Telugu , Kodukka Puli in Tamil and Jungle Jalebi or  Ganga  Imli in Hindi.
 Benefits :
 This fruit is used in preparing many meat dishes

Its seeds are edible and useful in extracting oil out of them which contains only 10% seeds and good for reducing weight.

 Its also helpful in strengthening the gums of tooth ans preparing medicines

 The bark extract helps in curing diarrhea, tuberculosis and dysentery