The best part about cooking, as every enthusiast would agree, are the little additions and subtractions here and there that can make-or-break your dish. All those who have tried their hand at cooking Bengali cuisine know how particularly tiring it can be to get the dish "just right". Bengali cuisine, like every other cuisine, has a feel unique to it. For a true Bong foodie, distinguishing between authentic and 'almost-authentic' Bong food in a matter of a few seconds is a skill picked up quite early. Then how DOES one get it right? Here's bringing you five delicious secrets from the Bengali kitchen that will add that extra zing to your maachh, mishti and more 😉
 Kosha Mangsho: One of the most popular and well-loved dishes in Bengal is definitely the "Kosha Mangsho", translated to English as Red Mutton Curry. Along with great taste, Kosha Mangsho comes with high health benefits and has always been a favourite in Bengali kitchens. What tends to go wrong with it most of the time is the correct, and rather hard-to-achieve, balance of spices. The easiest trick in the book to get this one right is to go easy on the chillies. I would suggest avoiding chillies altogether, but if unavoidable, try getting hold of Kashmiri Degi Mirch. Degi Mirch refers to the dried fruit of chilli peppers and powdered Degi Mirch has been made easily-available in stores under various brand-names. To get the brilliant reddish-brown colour that defines the curry, add a spoonful of sugar in the oil and wait for it to caramelise before frying the spices.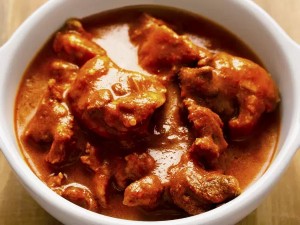  Maachher Tawk: This sweet-and-sour dish is a fish-based preparation, very popular with traditional Bengalis even today. The most important step to get right here is, of course, the choice of fish. Machher Tawk is prepared using large pieces of rohu or 'katla machh', an easily available sweet-water fish bred in Bengal's numerous ponds but may also be prepared using the 'mourala' fish that can be eaten whole. The 'tawk' is often compared to the rasam of South India and helps cool the body and also helps in digestion, thus making it a popular summer favourite. The fish used has to be very fresh and devoid of any smell. The fish must be lightly fried; remember, it comes towards the end of the meal and must not be a heavy curry. Use a little jaggery instead of sugar, raw mangoes instead of tamarind and maybe one or two green chillies for the zing and voila! You have perfected the traditional fish curry!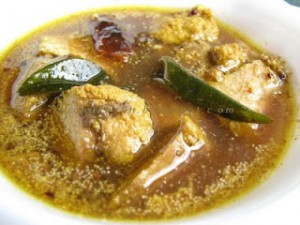  Garam Masala: Although this is one of the oldest tricks in the book, I deem it quite necessary to mention it here. A blend of ground spices common in Asian cuisine, the word garam refers to intensity of the spices used. A typical Indian version of garam masala contains turmeric, black and white peppercorns, cloves, cinnamon, black and white cumin seeds and black, brown, and green cardamom pods. Garam masala contains several micronutrients and is considered good for health. One important commandment of Bengali Cuisine that one must remember is : toil brings rewards (in this case, flavour.) Instead of choosing the readymade garam masala available in the market, opt for making a powder of crushed small cardamom, clove and cinnamon. Do not go for badi ilaichi as it will ruin the authentic Bengali taste of your dish, no matter what you choose to cook.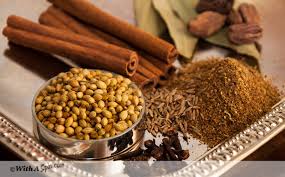  Fish in Mustard Sauce: The health benefits of mustard are innumerable; high in selenium and magnesium, it is recommended to patients of asthma, arthritis and high cholesterol. It also slows ageing and helps one to lose weight. The world knows about the Bengali love for fish, and 'Bhetki machher paturi' is a gem in the crown. The trick to getting this very tricky dish right is making a good mustard paste, making sure that it doesn't taste bitter. Heads up: this could be a major challenge, especially if you're not comfortable with this dish. Professionals often fail while trying to get this one right and it is unlikely that those attempting it for the first time will hit the bull's eye. However, that is no reason to lose hope as long as time and practice accompany it! One little tip: instead of sticking to only black mustard, try to use equal portions of black as well as white mustard. Soak the mustard seeds overnight and when crushing it in the mixer, add small ice-cubes instead of water. The magic of mustard will soon reveal itself!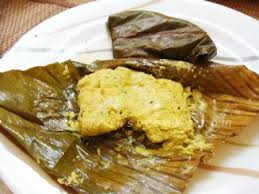  Sweet Tooth: No Bengali meal is complete without the sweet dish at the end! No matter how wonderful your meal is, the true Bengali will always look at you expectantly at the end of the meal for that heavenly offering of mishti doi, sandesh or pantua. You have to get a little strict here; keep the calorie counter running! Although Bengali sweets are delightful to eat, they aren't recommended in large amounts. A little tip here: when making mishti doi, make sure you use cow's milk and never buffalo's milk. Curd made from buffalo's milk, although very common in East India, is not recommended at all for its high fat content. The best bit about Bengali desserts is the variety: cham-chams, rosogullas, payesh…the list is endless!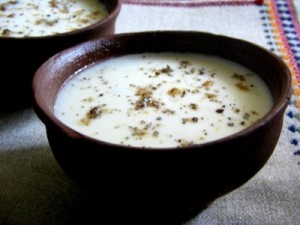 So what are you waiting for? Grab that apron, and you're all set to win that Bong heart! A word of advice: serve it with a winning smile and a lot of love. Fondness is a dish best served smiling!