Are you tired of having the same old glass of milk every morning? So gives mangoes and bananas a break. And explore different fruits, chocolates and ice-creams to zing up your shake.
They will not only keep you refreshed in this hot season, but the addition of other flavorful ingredients will provide you with extra nutrition.
Gone are the days of vitamin pills, tasty shakes have " totally shaken up" the nutrition!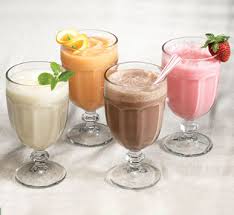 An ideal food for health conscious, people on the go, shakes can be a wonderful breakfast, lunch or snack. fast, nutritious, and easy to make, shakes are blended drinks made combination of fruits, vegetables, juice, or other liquids, flavored with a variety of thickenings.
As well as improving the sense of your taste buds, your general well being, shakes made from purely fruits and vegetables can have marked benefits. The following is the list of the benefits associated
with having shakes-
1 Higher energy levels
2 Clearer and glowing skin
3 Relieves stress, cold and depression
4 Certain fruit combinations are known to cure ailments
Shake stands are popping up like anything in the country, but these refreshing drinks are a cinch to make at home. It just takes a minute to whip up a smooth concoction of succulent blackberries, smooth blueberries, chilled grape juice, and a rich vanilla yogurt. Or to savor a juicy mango combined with ambrosial buttermilk, zesty fresh ginger and tart lime juice. Shakes are bursting with tempting suggestions for adventurous mixture of fruits, sorbets, soy milk, yogurt, flavorings, and other deliciously healthful ingredients zinging up with energy.
From berries to nut, here are some quick and fun ideas to instantly jazz up that drink-
Blueberry Bliss –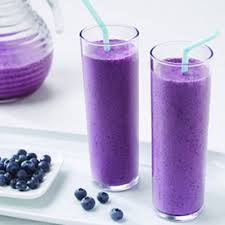 A. 1 cup fresh or frozen blueberries
B. 1/2 cup vanilla ice-cream
C. 1/4 cup milk
D. 1 tsp maple syrup
Mix all the ingredients i.e. Blueberries, vanilla ice cream and milk in a blender until smooth. add more milk if necessary, to reach the desired consistency. Served it chilled. Drink and enjoy!
Strawberry Storm –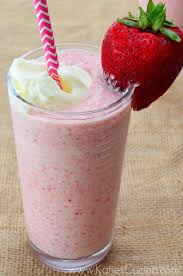 A. 1/2 liter milk
B. 1 cup fresh strawberries
C. 1 tbsp sugar
D. 1 scoop strawberry ice-cream
E. 5 strawberries for garnish
Chop the strawberries in small pieces. Blend them with sugar in blender. Add milk and blend it until you get a frothy and smooth texture. Serve chilled with a freshly cut strawberries and a scoop of strawberry ice-cream.
Jamun shake –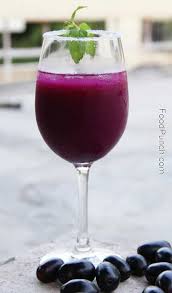 A. 60 ml Colorado rose honey
B. Unsweetened double cream
C. Pecan nuts
D. 2 tbsp sugar
E. Crushed ice
F. 1 cup jamun, with seeds removed
G. Mascarpone cheese
Make caramel, with sugar and water. Add pecan nuts to it and keep it aside. Mix Colorado rose honey, double cheese, mascarpone cheese ( or any other cream cheese) and seedless jamun, crushed ice in a shaker and blend it. Pour in a tall glass and add some caramelized pecans on top. Serve it chilled.
Choco- whipped shake-
A. 1/2 liter cold milk
B. 2 scoops of chocolate ice- cream
C. 5 tbsp sweetened cocoa powder
D. 2 bars of dark chocolate
E. Crushed ice
F. 4-5 tbsp of whipped cream
Break the chocolate bars into pieces. Blend milk, cocoa powder in a blender for a few seconds. Add chocolate ice cream and crushed ice, and blend it again for a few more seconds. Sprinkle the broken chocolate pieces and add whipped cream on top. Serve it chilled.
Black sesame touille shake –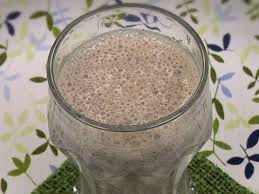 A. 10 gm lavender
B. 50 gm yogurt
C. 50 gm Philadelphia
D. 5 gm black sesame
E. 20 gm walnut
F. 5 gm basil
G. 50 ml toned milk
H. 20 gm brown sugar
I. A few gold leaves
J. Crushed ice
Strain the yogurt and keep the whey in a bowl. Make sesame touille by roasting sesame seeds in a dry non stick pan, add walnut and basil and make a paste in a blender.
Add yogurt, toned milk and lavender flower. Whip it with sugar and crushed ice. Top the shake with whey, and serve chilled with 24 K gold leaves on top.
Tips for top shakes-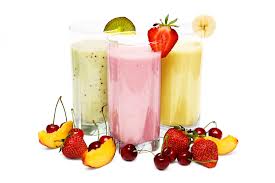 1. Make sure that the shake is chilled/cold when served.
2. Shakes are made for drinking immediately, their nutritional value decreases the longer they are kept or exposed to air. Some fruits and vegetable shakes tend to separate quickly, if kept longer. Make sure not to store the shakes for more than 1 day.
3. Shakes that are too tart, can be sweetened with a little clear honey.
4. If your shake is too thick, add water to make it thin. If it is too thin, add yogurt for extra body to make it thick.
5. Frozen fruits work well for shakes.
6. Make sure that you don't use too many ingredients in a single shake recipe, as this would mask the original flavor of the drink.
7. Freezed fruits in ice cube trays, and adding the fruit ice cubes to add additional flavor to your
8. Take care when mixing fruit and apple flavors together, some of these mixtures can cause bloating. But exception to this is carrot and apple, which are very good mixtures for shakes in themselves.