Hello foodies! Very often, we find our stomach craving for something tangy yet tasty during some lazy evenings. It is that time of the day when you want something to casually munch on or just keep the appetite going before your yummy dinner meal is served. Even more, there are often instances of friends or relatives coming over for a short visit and you have to cater to them too. The first thought that comes to one's mind is' "Oh, I wish I could eat something or make something without having to do anything." Don't you agree? Well! The good news is that there is an endless list of tasty dishes that can be made and enjoyed with almost zilch efforts.
With a little innovation and smartness, sumptuous snacks can be made from simple ingredients that will set everybody's tongues rolling and make you a masterchef in everybody's eyes! Ah, dreaming already? Well, all that is needed is a list of few easy-peasy to-get stuff like chips, corn and other components to add to them. Once all this is done, all you need to do is be creative. Don't worry friend, it's very simple! To help you on your way, here is a list of snacks that can be made in a jiffy and still make everyone wanting for more:
Kurkure Fun –
Who doesn't know Kurkure? By far the most popular of the commercial chips, these corn puffs are loved by one and all. The unique salty, spicy and sour flavor makes it tingle everybody's tastebuds. Although a great snack in its raw form, Kurkure can be utilized to make some great variety of dishes too. Wondering how? Well, all you need to do is take a bowl of kurkure and add any topping that you like and think will complement the flavours. All that is needed are ingredients like chopped tomatoes, some onions, sweet corn, a few spices and sauces, and so on as per the desired taste. A few famous Kurkure dishes are Kurkure Bhel, Kurkure Chaat and Kurkure Mixture. Amazing isn't it? This is definitely worth a try and is a lot of fun to make too!
Corn Time –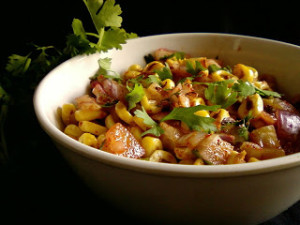 Ah! The lightest and tastiest of snacks can be made using American sweet corn as the base. Available readily in grocery stores, one should always have a few packets of this stored at home. Sweet Corn mixed with the right sauces and spices makes for a classic snack that goes down well with everyone. Another great thing about this is that it offers a lot of nutrition too. A healthy and tasty combination is certainly tempting isn't it? Well, a great combination would be to mix sweet corn with sauces like tomato sauce, mayonnaise and add some pepper, salt and red chilli powder. A tinge of lemon syrup also does a world of good to this irresistible snack. This snack is a guaranteed winner!
Egg it up –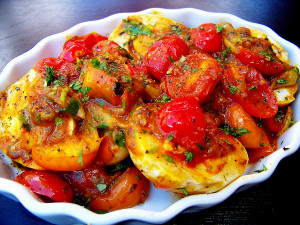 You might be wondering what Egg is doing in a list of easy to make snacks! Well, don't be so surprised! Some of the best snacks can be made with this protein rich healthy food item. Well, the imminent question "how to use egg for snacks?" can be answered in many ways. The most popular way of using eggs is to boil them and add toppings on top. The toppings are generally tomatoes, onions and coriander along with pepper, salt and chilli powder to taste. It tastes even more yum when served with green chutney and sauce. Another loved egg dish is the sunny-side-up. All you need to do is break the egg on a pan and let it fry. Add the various spices to taste and you are good to go. Serving it with baked chips or a slice of bread and a glass of juice also adds to the flavor. So, if you want to have something filling and delicious, I guess you need not look further!
Cooling Drinks –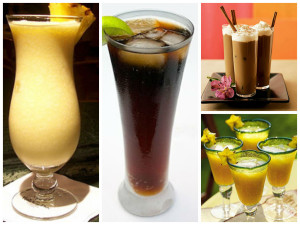 Whoever said snacks only refer to something to eat surely never tried the amazing easy-to-make drinks that can get any evening going. This is an excellent way to keep the conversation going while enjoying a tasty drink. A lot of drinks can be made as snacks. The all-time favourites that everyone is fond of are the various types of milkshakes and the evergreen cold-coffee. However, if you want to spice it up, why not try something different? You could get everyone all pepped up and going with a Masala Cold Drink, or bring out your classy self with a nice mocktail like Fruit Punch or the beloved Pina Colada. Be sure to mix it up in the right proportions and watch everyone slurp their drinks right till the bottom of the glass.
Surprised? I wouldn't bet against it! And the even more intriguing fact is that these are just a very few of an endless possible combinations using such ready-made bases as the major components. However, remember to stick to the basics as overdoing it could ruin your chances of reigning in all the compliments. You wouldn't want that, would you?
So, get going already! Arouse the inner creative genius in you and make some snacks that will live people speechless and make you a star. What are you waiting for?  It's time for some Snacker Crackers!