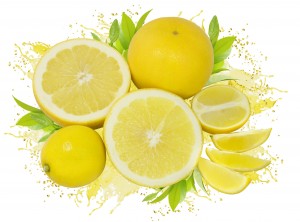 The yellowish green, lovely little fruit called lemon is very sour in taste but inevitably healthy and powerhouse of Vitamin C. Though it seems little but it gives great benefits. It can be added in everything, you know and is such an awesome refreshment. Lemons are favorite of everyone and are an essential food in every kitchen. They are acidic, sour and versatile foods. They have got so many uses and so many benefits. These alkaline forming little fruits are really effective in balancing acidic condition in the body. Raw lemon, lemon juice, lemonade, lemon zest, everything from inside out of lemon is useful and taste increasing. Squeezing few drops of lemon just makes anything lively and refreshing, be it salads, chaats (in Indian way) or any other thing. The lemony lemon, sour tasting fruit is just worthy of all this attention.
Lemon, being very rich in Vitamin C is known because of its properties which can treat many diseases. Also, regular intake of lemon can keep many ailments at bay and keep you exhilarating all day long. Its benefits are recognized since ages and it will continue giving away the benefits to the humankind. Let's have a look at what lemons serve us so well;
So rich in Vitamin C: these lemons, powerpacked from Vitamin C and other nutrients also is really beneficial for body. As vitamin C is essential for proper functioning of body and its deficiency can cause many diseases. That's why, lemons are something really important for life. With vitamin C and flavonoids,lemons work against cold and flu infections and many allergies.
Skincare and Haircare: Lemon juice has proven effects on the hair and skin of person. Lemon juice, when applied to scalp can treat many ailments like dandruff, hair loss. Consuming lemon can also makes your hair healthier and shinier and lemon conditioner can be made by lemon juice dissolved in mug of water and then splashed on hair can really smoothen your hair and minimize the frizz. When concerned with skincare, lemon drops can be added in any face pack and can treat blackheads, acne because of its skin cleansing properties. It is a very good anti-ageing remedy and can minimize wrinkles with regular use.
Weight loss: Lemon is well-known for its weight losing benefits. When drink in warm water every morning in an empty stomach can have innumerable benefits, the most important being loss in weight. One can even add honey to this lukewarm water with lemon juice for a sweeter taste and can see visible loss in body weight.
Constipation and Indigestion: Lemon juice is really effective in curing problems related to indigestion. As it has cleansing properties and acidic nature, it can give relief to constipation and indigestion. Adding a few drops of lemon in your dish can make it more digestible but it doesn't go well with milk. The lime water with some salt or sugar and pepper and mint leaves (as per your choice) can be a really good drink for digestion. You can have it after heavy lunch or dinner as it aids in digestion. Because of its cleansing properties, it is good for constipation also.
Dental care: Lemon juice is really useful for maintaining dental health. As lemon juice can reduce the pain of tooth ache, and even massaging lemon juice on affected gums and poor gum and teeth conditions can relieve them and stop gum bleeding. Lemon juice can be used for regular cleansing of teeth and for whitening of teeth. So, its recommended to look out for toothpaste containing lemon or its extracts and salt.
Lowering Blood pressure: People suffering from high blood pressure can take lemon juice because it helps in lowering it and also treats and prevents heart problems. As it contains potassium, it controls nausea, high blood pressure, dizziness because it gives calming and relaxing sensation to mind and body. This is why it also recommended for stress conditions.
Helps fade scars: Lemon when applied to old scars, caused from accidents or any other reasons, can help in fading of them by the time if, applied regularly. Since lemon is a cooling agent, it even reduces the burning sensation of burns and fade the scars caused due to them. Regular application of lemon juice on the affected area can really help in healing the scars.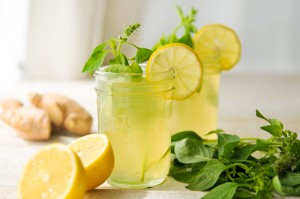 "When life gives you lemons, make lemonade." Quite a famous saying, not just lemonade you can put this fruit to many uses. All these health benefits of lemon are due to high concentration of Vitamin C, flavonoids, antioxidants, proteins, potassium, phosphorus. This super food can be used to prevent kidney stones or other ailments and even to make lemon icing. The bottom line is you can use it for health and to satisfy your sweet tooth as well. So resourceful, No? Well, after being aware of so many perks and bonus of lemon, consuming atleast 1 lemon everyday either in salads or foods or in warm water in morning is recommended to reap its benefits to the fullest. Keep eating it and enjoying this, sour lovely lemony lemons.
Heathy Eating. Happy Life.