Rains are awaited by all and it certainly creates a wonderful environment. Rainy season is a kind of relief from hot and sunny days. Every single person cherishes the rains. But there are some areas that need our attention. With rains come health irritations like aversions, illness and stomach problems. The level of humidity is increased during the rainy season that affects the digestion. But nothing to get worried about as certain changes in our diet and nourishment can surely solves the problem.  So it is very essential to keep an eye on what we eat during the monsoon to stay perfectly healthy.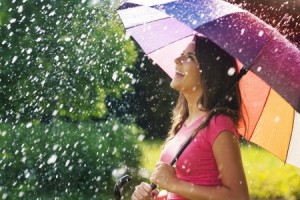 Drink lot of water: It is necessary to take in extra amount of water in rainy days as the humidity level increases and it becomes difficult for the sweat to get evaporated. Consequently, the body heat is not released properly. It has been also found out that drinking water prevents the various skin problems. As a result it is recommended to keep ourselves hydrated during the rainy seasons. Carbonated and gaseous liquids should be avoided because they can result in indigestion. Drinks like tea can work as a great substitute of it. So during this monsoon do not forget to possess a water bottle with yourself all the time.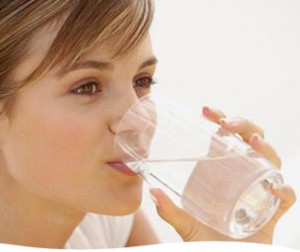 Go for fresh and hygienic foodstuff: Keep in mind to wash every single fruit before eating them. While cooking, the vegetable should be washed thoroughly and steam them to destroy the microbes which are present on them. Filthy and unclean food stuff is harmful for the body and can result in sickness. It is advisable to take in cooked foodstuff rather than eating them as raw. Soups are too very beneficial during the rainy days as it provides the body with needed nutrition. Therefore always try to go for recently cooked food stuff.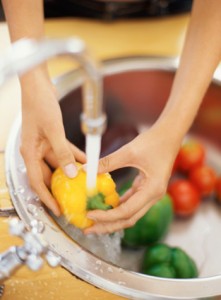 Say no to outside food: This particular point is of great importance. You should keep yourself away from eating the street food.  Street foods are quite enticing to all of us but they could possibly hold many germs which results in stomach diseases.  Hence take a firm decision of not eating out.
Stay away from oily food: It is greatly recommended to stay away from the oily and fatty food items. The digestion in the body gets weaker during the rainy days as the humidity level goes up. Hence the ability of body to digest the oily food items becomes feeble and thus upsetting the stomach. Therefore, try to eat light and less oily food items.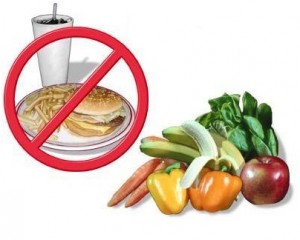 Reduce the consumption of dairy items: The dairy foods have the supreme tendency of getting contaminated by germs. As a result the consumption of the dairy products must be low. It is better to consume curd rather than milk even if the milk is filled with all the desired nutrients. Apart from that, one should try to boil and disinfect the water before drinking it.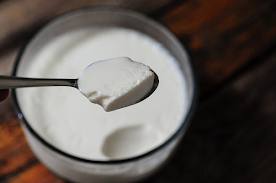 Intake of balanced diet: As we know that digestion is weak throughout the rainy days therefore it is advised to eat reasonably. Stop taking in food stuff even when you are not starving. Perfect balanced diet is much needed to stay from stomach problems at the time of monsoon.  Fruits such as apples, litchis as well as bananas must be consumed. Along with them include carrots in your diet too.  Spice up the food with pepper, turmeric as they advance the resistance of the body and supports ingestion.
Avoid drinking juices: Make sure you don't drink juices especially from outside as they may apply water which is not filtered. It is greatly recommended to drink at once the juices prepared at home.
Sea food can be harmful: During the rainy season, make sure that you stay away from the sea foodstuff. Give more attention to fishes as well as prawns and greatly avoid eating them as rainy season is the propagating season for them. Even if you are taking in the sea food make it certain about its freshness as well as cleanness.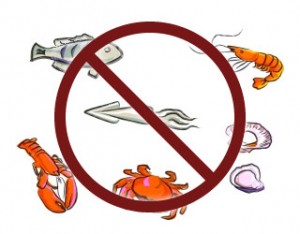 No spicy foodstuff: There are many people who deal with skin infections throughout this season. It is advisable for them to stay away from the spicy foodstuff, as the spicy items arouse the temperature of the body that certainly results in skin illness and infections. It is better to visit to a doctor if the infection stays for long.
Some more tips: Food items such as barley as well as oats are found out to be very beneficial for the stomach during the rainy season. Garlic is also very valuable as it enhances the immunity of the body. Fruits are considered as the supreme source of energy. But make sure that you don't eat watermelons during the monsoon. Instead of watermelons try to eat apples, pears more. It is said that taking anything in extra amount is bad for health so avoid doing that.
With the assistance of these advices try to stay healthy and strong during the monsoon and at the same time relish the rains of the monsoon.